Pallet planters have revolutionized gardening in this century. Pallet gardens give every plant lover the chance to have his very own mini garden even if he is short on finances and space. They lighten up crammed spaces with a splash of pretty leaf color. These DIY pallet planters are much more than mere fussy decorations. These allow you to create your very own herb garden.
Tweak fresh sprigs of thyme or rosemary for your baked tea, chicken or pizza. You can grow your very own mini medicine garden right next to your room. You can lean these DIY pallet herb planters against your balcony wall, right next to the kitchen door or hang them on the wall. Why not try to make your own DIY pallet herb planter and add that splash of beneficial color to your home.
Things you will need for Make a Pallet Planter:
Landscape fabric
Nails or staples
Good quality soil
Wood paint
And whatever herbs you want to plant
Things to do:
Go pallet hunting if you do not have one already lying around? You will usually find one hiding in the garage or under the stairs all dusty and ready to be rescued. Check it and fix any loose nails, boards or splinters. Clean it and get ready to conquer its rum down look.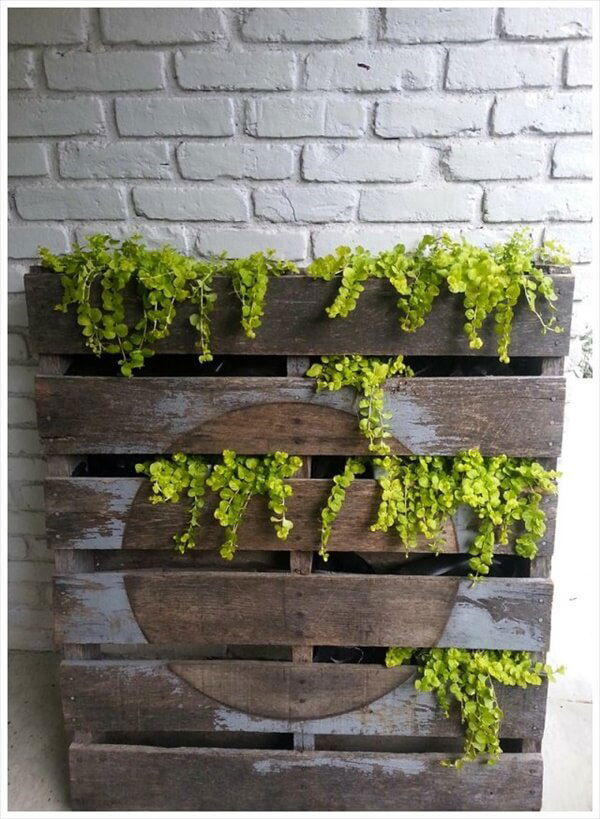 Once your pallet is ready for its makeover, sand it nicely to a smooth shine. It is best to give any multipurpose wood a polyurethane coat which provides durability and protection to the wood. Let it dry out completely.
Your pallet is probably plain and has a boring face. Prep it up with an architectural or Guangzhou circle imitation.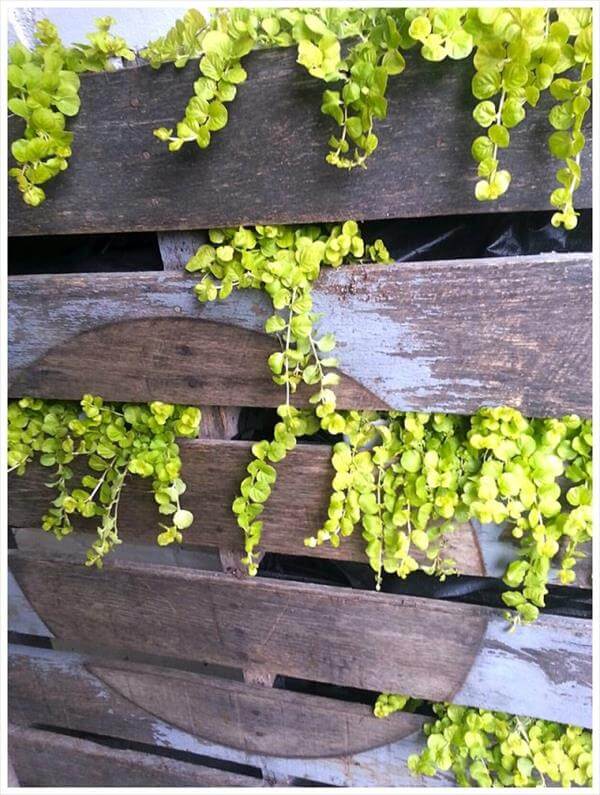 Now your pallet is ready to step into the garden realm. Cut out strips of landscape fabric and secure them to the slats so that it will hold when you pour the soil. Now press in your herb roots and water them. Place it against the wall or hang it up. Step back and admire your craft.