Garden and plants are the best things to be refreshed at the time when sun is setting or at early in the morning when you listen the chirping music of the birds in your garden. More you have plants, the more you have greenery with pleasing and happy making feel, then more you have birds that are enough to attract you to the lawn or your garden. One cannot feel alone in clusters of enjoyable plants and their pleasurable colors.
Now the trend of DIY vertical gardens is on peak and making progress by leaps and bounds. People intend to give the wooden touches to their garden to add more charm and chic character. Mostly the pallet wood is being used to make that of DIY pallet herb planters and vertical gardens due to be free of cost and lasting in durability. We have also made such an inspiring planter to grow our hard to find herbs to maintain certain beautifying aspects of lovely relishing place at outdoor, which is definitely the our loveable garden.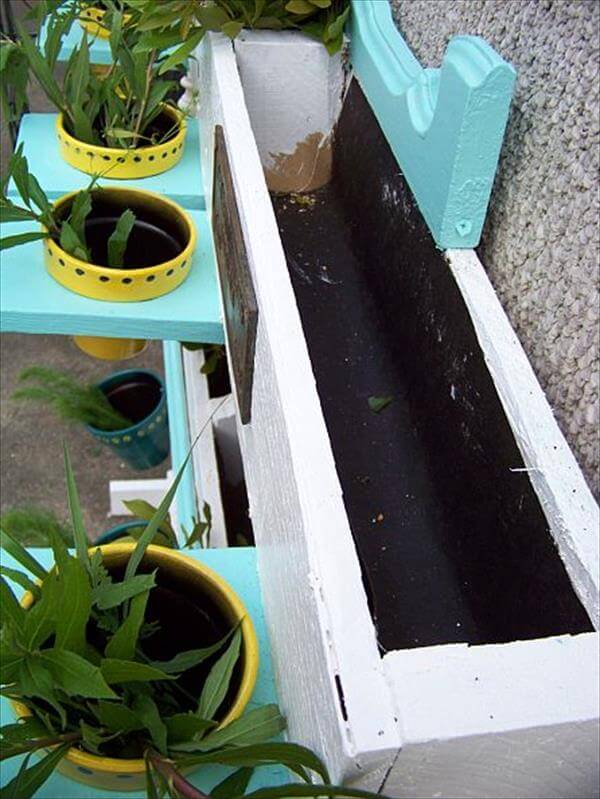 The pallet have been stacked to a eye-catching white flower pot organizer with double ledged frame. The amazing white color is on rocking with the hand white washing. Multiple light blue plant holders have been included as a charm and random beauty of natural ornaments.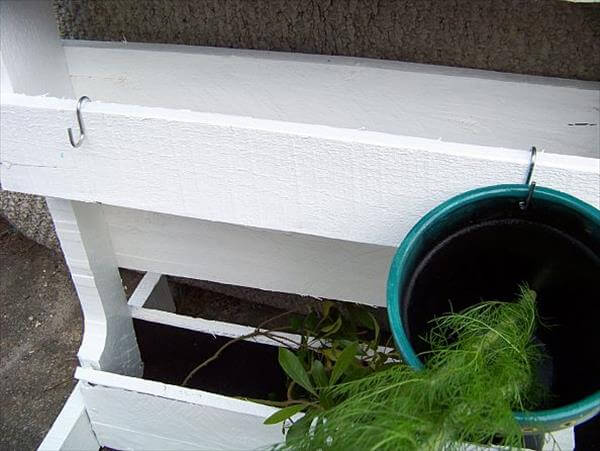 The hanging of pots have been accomplished with hooks through the tiny hole on the upper corner of the pot. And the process has been repeated several time to have dignifying cluster and bunch of herb pots. Cultivate your favorite herbs with a stimulating hanging at outdoor.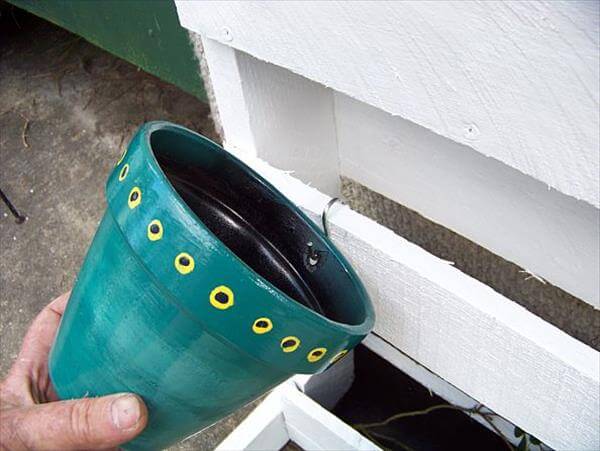 Pots after a styled color template have been filled in an inspiring way to whole of the vertical pallet frame with hook support. The wooden frame for DIY pallet vertical garden have perfect standing and it can be secured to home porch, outdoor or garden.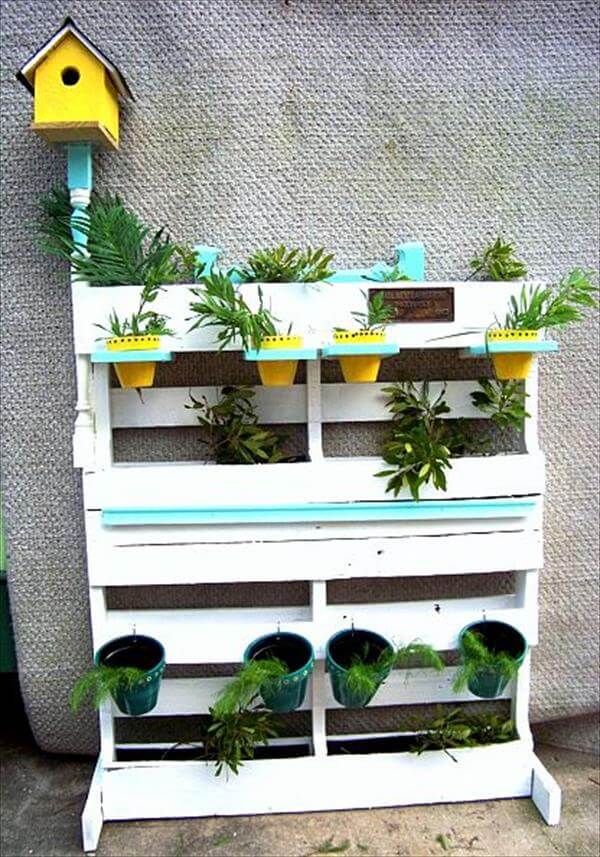 The Two elementary colors have been choose for pots to be as a phenomenal contrast on white pallet frame for DIY herb planter. Some old wooden shreds and lumps have also been reused in this vertical garden like the birdhouse support and upper blue shelf.