Gardens are the most gorgeous parts of the house with greenery on the floor and colorful blooms all around to give our eyes and sense a delightful aesthetic pleasure. These days people are making strenuous efforts to make their gardens look more splendid and for the purpose they are using some really stand out and unique display pieces as the planters, potting tables and pots etc. if you also want to elevate the decor and visual look of your green space then you are just at the right places as we got something really wonderful for you in this regard.
So people, have a sneak peek into this DIY pallet propeller plane planter a totally innovative planter type to plant your favorite herbs, flowers and plants in it. This cute looking plane is so easy to make from the pallet separations like slats, planks an d dice section trimmed and sawed to from the whole meticulous structure. Stained in that rustic chocolaty brown shade the plane looks a really chic piece attracting every on it.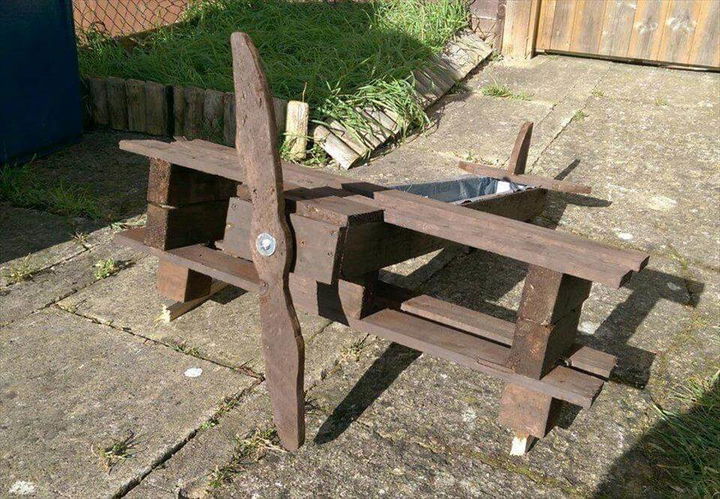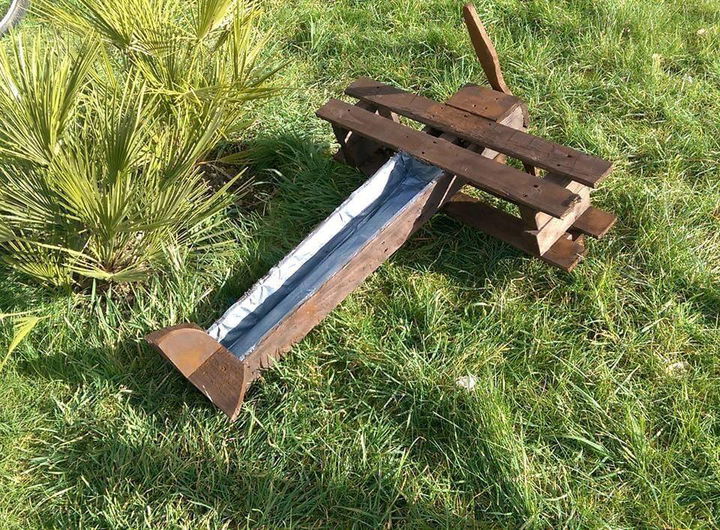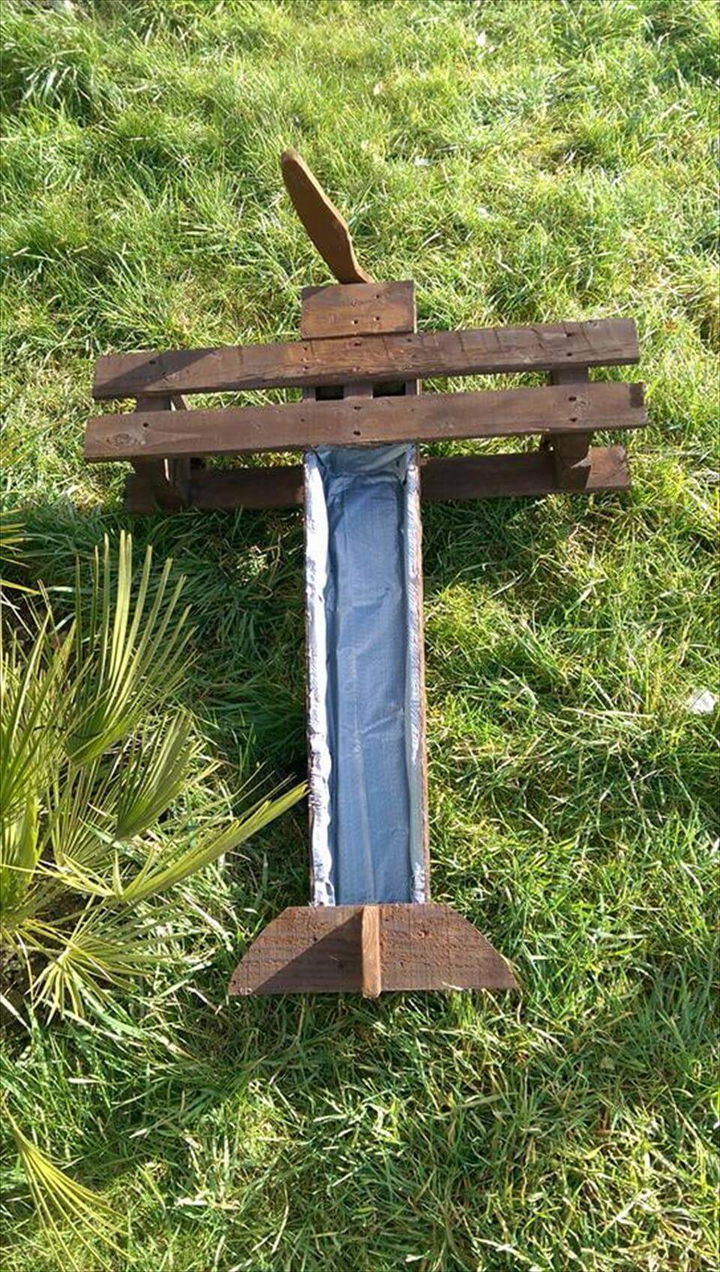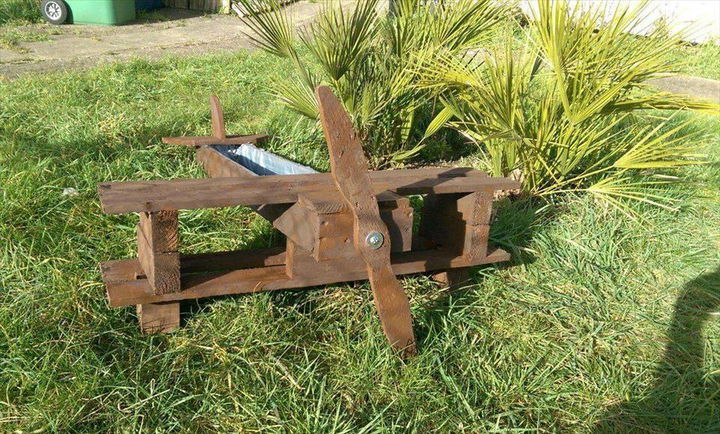 Here are also a lot of wonderful pallet planter ideas to inspire your home outdoor garden and indoor areas.
Made by: Dane Paintin