While living in a home sometimes some portions of home become undetectable due to being old here we are with a DIY pallet vertical planter which can really restore them back to beauty. We have made a DIY pallet accent wall which can really accentuate any place of your home which is going down. This is just an simple use of pallet and avoid that of long measurements process and cutting of wood. Simply recondition the wood through sanding, staining and painting and make it fixed vertical to dignify your targeted area or place.
You can copy this DIY pallet planter for accent wall for your patio, garden and outdoor deck as it is really affordable and you can get it free of cost if you have some pallets. You can improve your home exterior with this no-cost pallet plan as it is really feasible and obtainable by a single person only. This pallet offer just gives a great way to get your own DIY pallet vertical garden to plant your favorite herbs and flowers in it.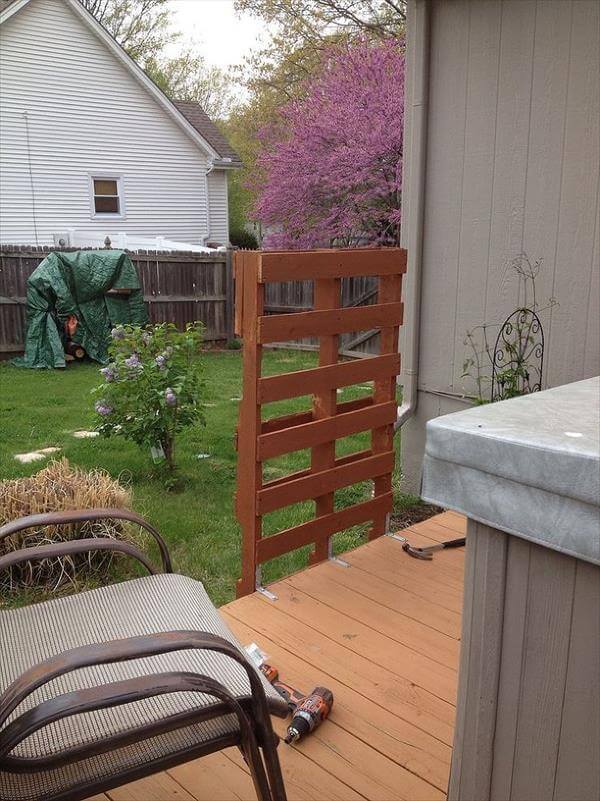 Your first need to start this framework up is the pallet wood. If you have some useable skids then give them a throughout wash to remove the gunk layer and then improve its appearance by getting it sanded, gritted, varnished and stained.
Pluck some in between planks from a pallet bottom and use them to create DIY pallet shelves in this vertical wall with closed bottoms. You can do this with nails and claw hammer.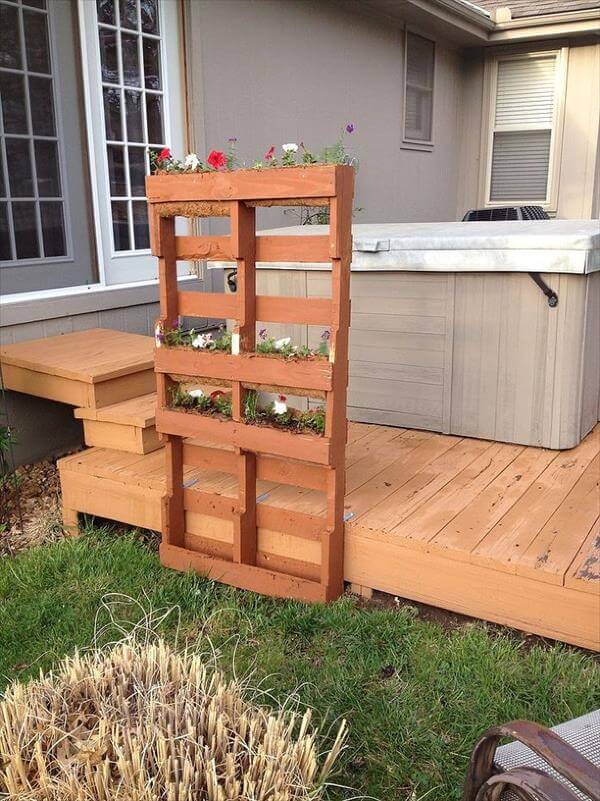 After getting the required number of potting shelves, fix it up on your favorite place for beautified and dignified looks. You can plan you favorite type of plants and flowers to get a rustic pallet vertical planter for your home deck and patio.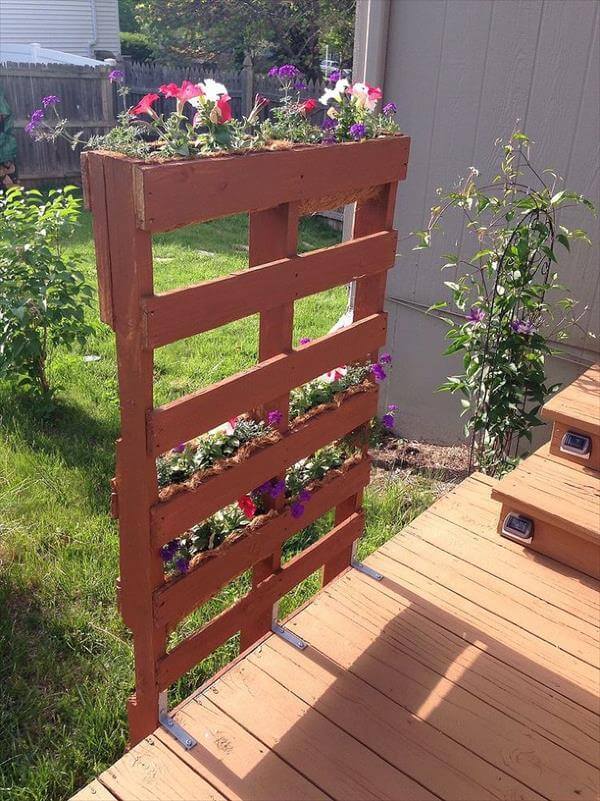 We have just fixed it in our mini garden place using some angled iron brackets to hold it tight. It has totally been supported by the DIY pallet floor created on our deck place which is also a great use of pallet wood recycling.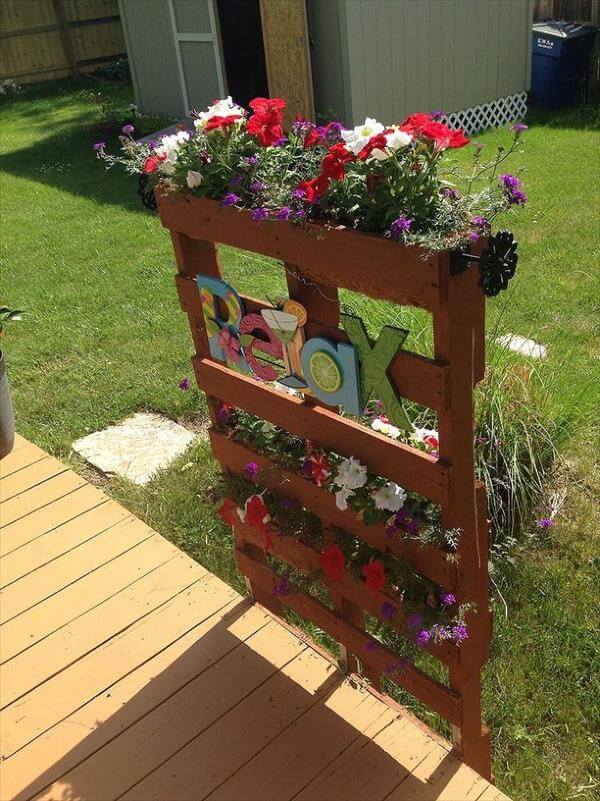 Put some potting soil and wait till the flowers come out. Once you got your favorite flowers out, you can change its location to anywhere in home. This rustic pallet wall can provide elegance to any living space and can also do very well with your home and garden decors.
This DIY pallet ideas is much favorable to bring an undetectable place or location of home in prominence and to trigger that into a visually attractive centerpiece of your home.