The room dividers are must haves for the small and compact apartments as they are used to separate the different sections of the house from each other so that you can enjoy each one with convenience. But even in a spacious and big house having all the sections a room divider can be really a functional addition providing your spaces a style and beauty value. Moreover a room divider can also be used to hide the messy and cluttered spot of the house so it must be present in your home. But heading to market for a room divider possession can be a expensive decision so better make one at home with pallets to save your money.
This DIY pallet made room divider is an inspiration for all the crafting persons and is damn easy to build at home of your own. All you need to have the pallets cut into slats and forming four panels out of their stacking. Then using metal hinges these four panels have been joined to form a unit and finished with a subtle but natural walnut finish to fit well in decor of your spaces.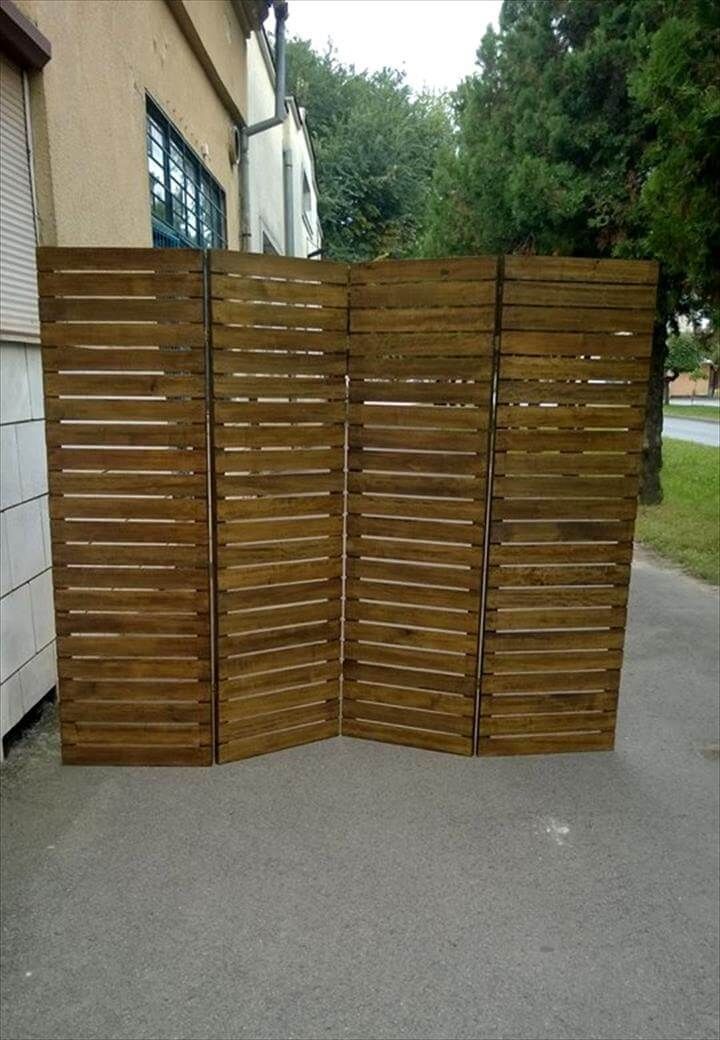 Living in compact apartments can really make you short on space for the possession of every home section so build this pallet room divider for removable walls to separate two sections.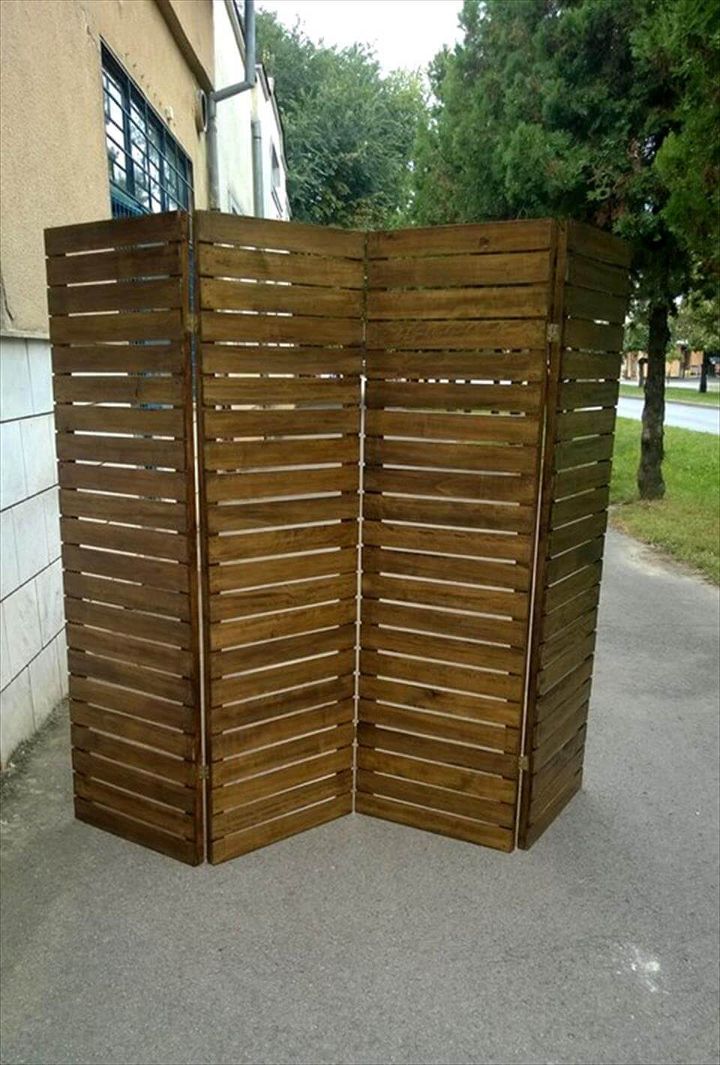 As in the tiny apartments the dining areas, living room and kitchen all are in same place so using this room divider you can distinguish them from each other in style.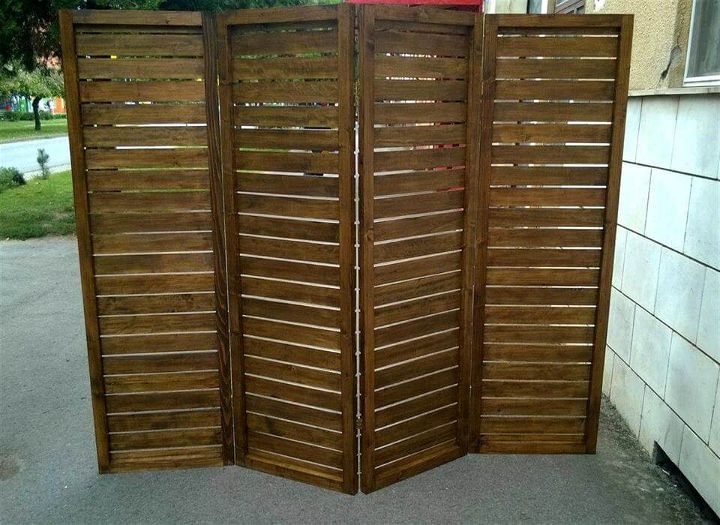 The pallets have been cut into the slat pieces in a heap and those slats have been stacked to each other forming the long size board like structures which further have been joined to form a room divider unit with metal hinges.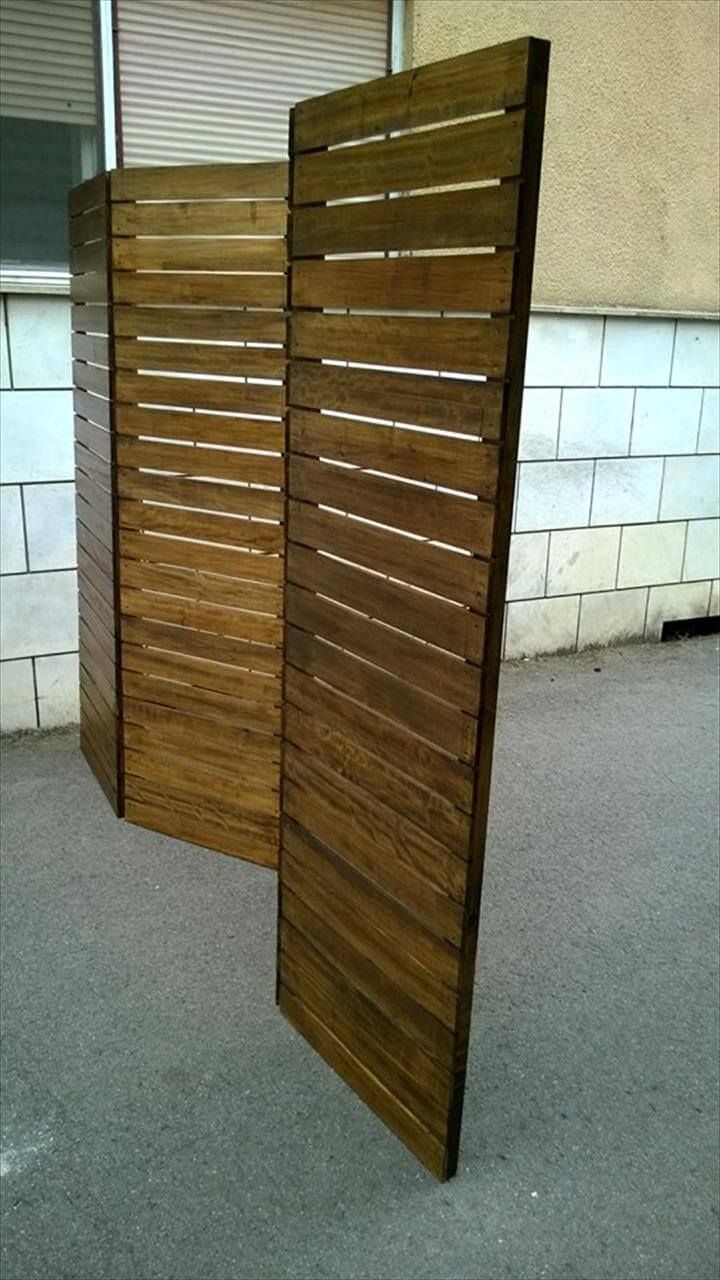 The long parts of the room divider has been easily achieved from the pallet pieces having been horizontally stacked to each other with the nails and strong strokes of hammer.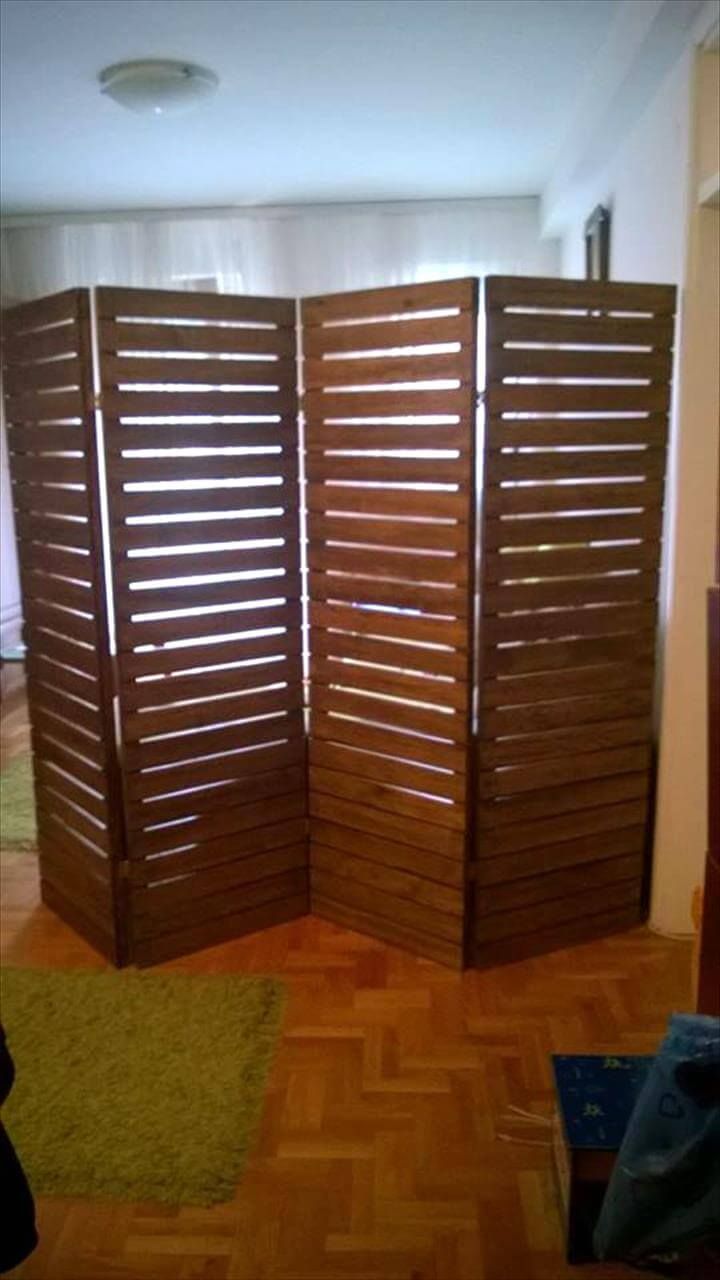 The pallet room divider has been stained in the brown hues for that rustic appeal so that it easily gets a accepting spot in your home decor and can be changed so per your decor choices.
Made by: Studio 4 home decor namestaj od paleta