We have a great home lawn and we take good care of it but sometimes our pets and domestic animals destroy the hardly ear flowers and plants. Kids also cause a great disaster to the garden plants but they can be controlled but what about our dog and animals? So we decided to fence it from some sides to provide some extra care to our home garden. So we did this DIY pallet wood fence project at home by repurposing the pallet wood at home.
These DIY pallet projects came to us from the internet sources and we found it more economical and cautious. Any big or small garden place can be fenced with pallet wood but it just need some times and effort. There are some other industrial ways to fence your garden like addition of chicken wire, but this DIY pallet fence will be a free of cost plan and of course wood has some bigger impacts.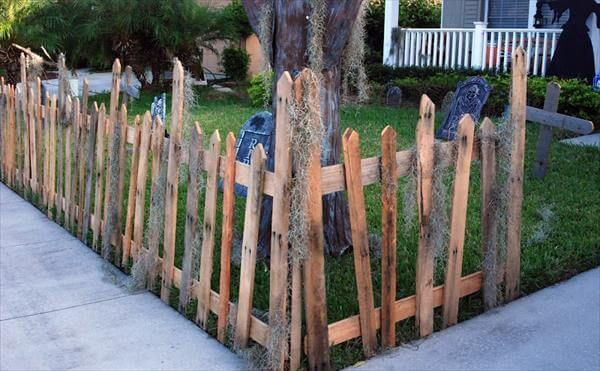 Here is the fence wall which we attained after a super easy salvation of pallet wood and give a remarkable protective coverage to our garden layout.
We take a visit of scrap piles, nurseries and home surrounding to get a little bit large supply of pallet wood, and we got it from the scrap piles and from some dumpsters.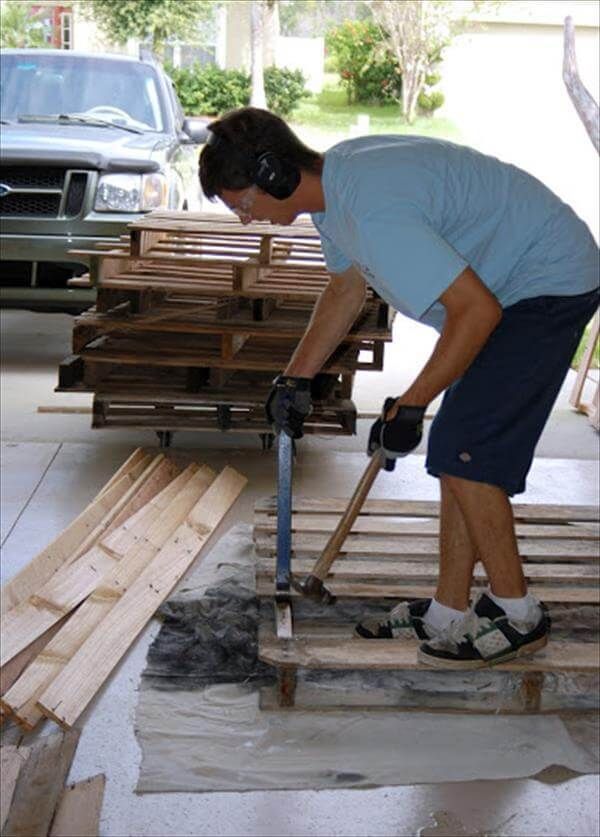 The most time taken and longest part of the whole DIY pallet tutorial is the dismantling of pallet wood, it not only take time but excess of muscle strengths too.
This is the time when we mess greatly with pallet boards. If you handle this dismantling of pallet wood with some proper and according tool like spy bar and hand hammer then both effort and time can be lowered down.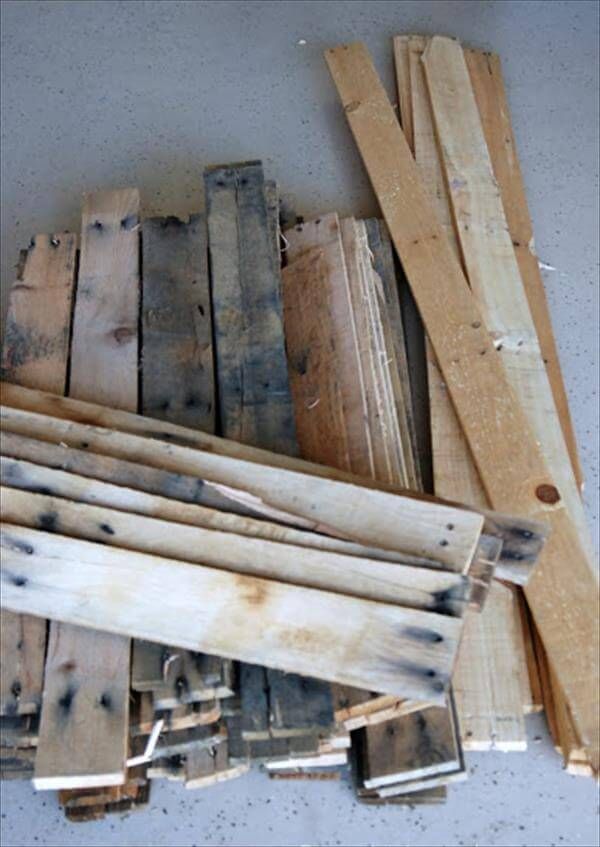 If you are not using some appropriate and exact tools you may broken the wood which will remain not useable anymore, so do this step with patience and care to avoid the wood from not to be wasted. Here is the rustic pile of individual pallet pieces which we attained to proceed toward the target.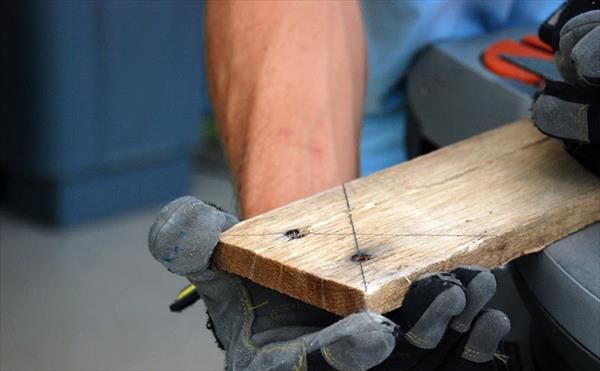 Make use of triangular ruler to make the X shape mark at the ends of pallet planks to get some sharp edged form of them to be tightly and smoothly fixed in the soft soil of the garden.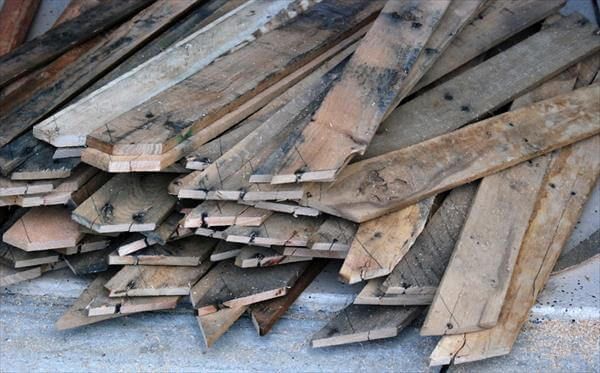 We have applied this sharp edged technique almost to every single pallet piece and honestly it took time. Some electrical cutting tools like chop saw or circular saw can give the best results in much less time.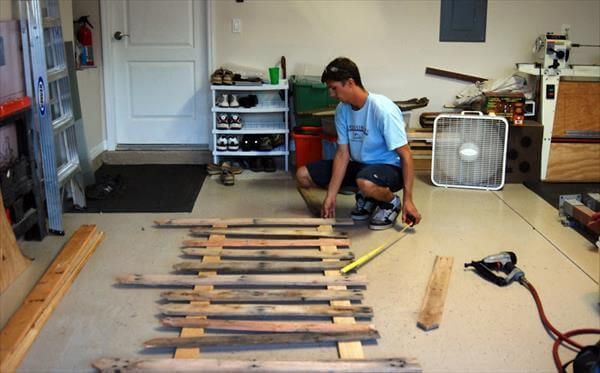 We did not build a great rail of pallets to fence our garden with a single fence piece, we divide the fence scheme into three sections and worked on them according to exact and precisely measured dimension to get a piece of art too out of our work.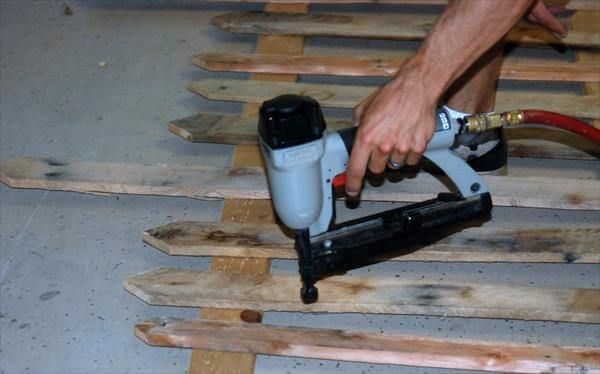 Now the most important part of the construction, yes, you picked us right we are talking about the assembly. We did this by adding nails with nail gun which was just a piece of cake to do.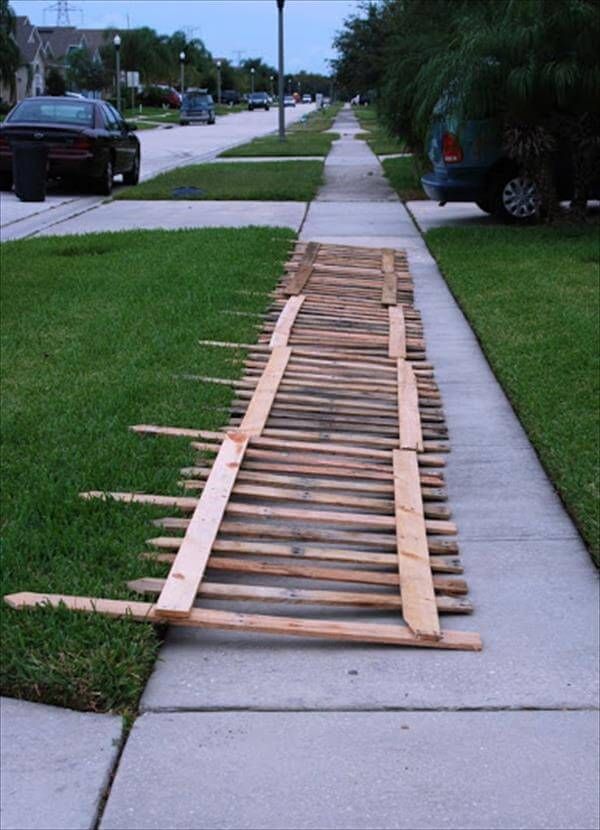 Here is how we plugged them in the garden soil, we have given our fence some really large sharp edged lengths which will be tightly fixed in the muddy ground surface without any trouble and will be lasting.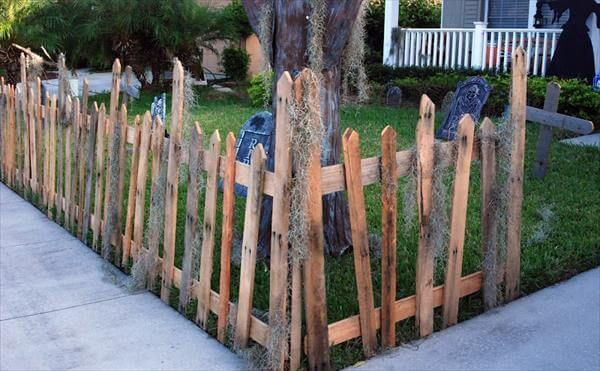 This was just an amazing pallet fence makeover that accented our garden greatly along with desired protection. If this pallet inspiration has make you motivated and you really want to take such a steps for your garden then just get a really according and sufficient supply of pallet wood to do this project in honor of your garden or any green area you need to be fenced.