Having an open outdoors can make you get with plenty of benefits or we can just say that it can all make you self-sufficient! You can turn you're outdoor into a garden for growing herbs and can even install there a poultry farm for fresh chicken and eggs and can even build they're a perfect cattle house for fresh milk every day and meat as well! However, whatever may the purpose of yours to organize your outdoors, pallets can help you in every case for your outdoor landscaping and developments!
Check out this DIY pallet chicken coop or mini hen farm, it has been chicken wired for safe housing of chickens and there is separate bungalow style chicken coop where your chickens can stay at night for egg-laying and to take some rest also! All you need is to get some pallets, chicken wire, and metal chevron roof with curved texture to install this mini hen house to any of your outdoor space! Learn how to build your own chicken coop with these 65 of the most detailed free chicken coop plans and ideas. PDFs are included!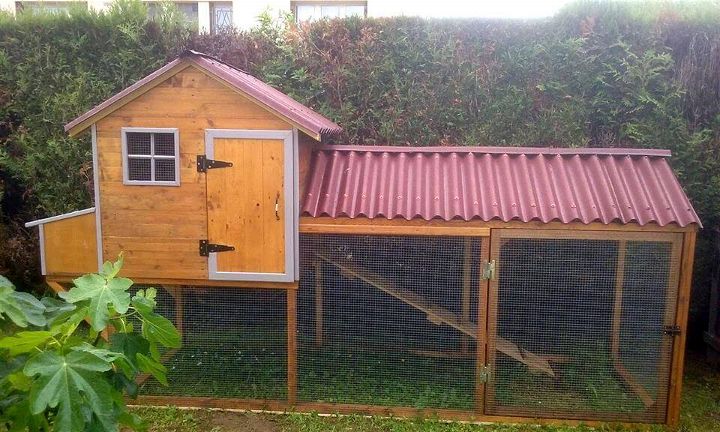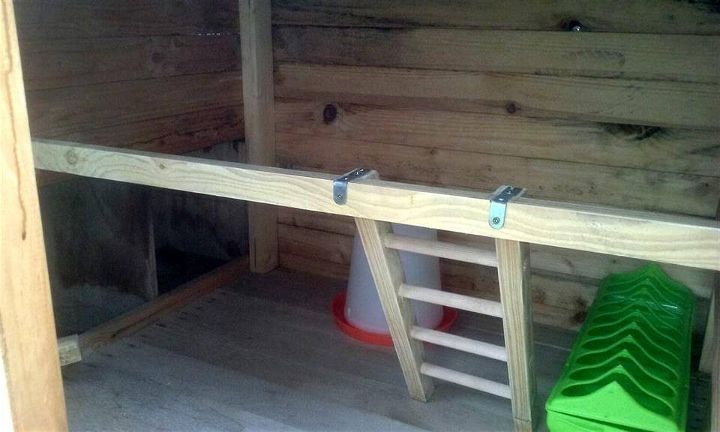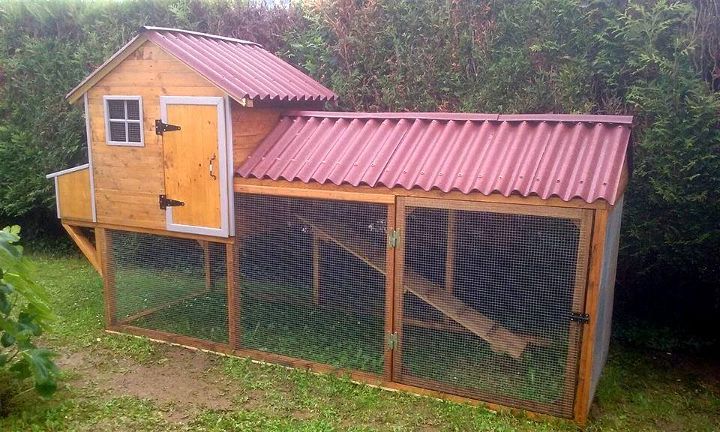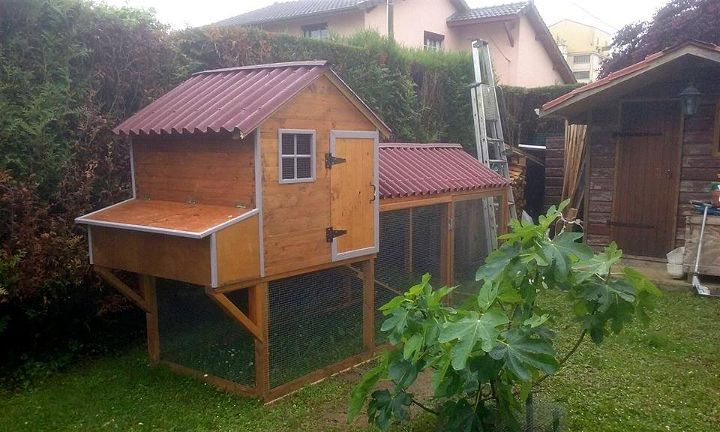 Pallet Chicken Coop: Read this ItsOverflowing guide to learn the steps for the sourcing, design, and building of a pallet wood chicken coop.
Made by: Fabrice Gabreaux