While you are having a matter of interior insulation in hands or just having the stability issues of interior wall always on brain, the simple and ever cost-effective solution to is the DIY pallet wall cladding as slats of pallets can easily be filled flat for instant wall repairs and you can also do so when need to give a fab wooden touch to your modern interiors! Wall cladding projects with pallets is catching fame and people are just doing such kind of projects also for insulating that particular room interior as wood has always been a bad conductor of heat and electricity!
In this case, a custom wall area has been brought to prominence through pallet wall paneling and the glam wooden touch just brings warmth to that particular interior space along with a fab wooden texture on the wall area! You can do pallet wall paneling and cladding projects also for wallet-friendly shop renovations, for a visual boost to your interior walls and also for rustic touch to that particular wooden wall!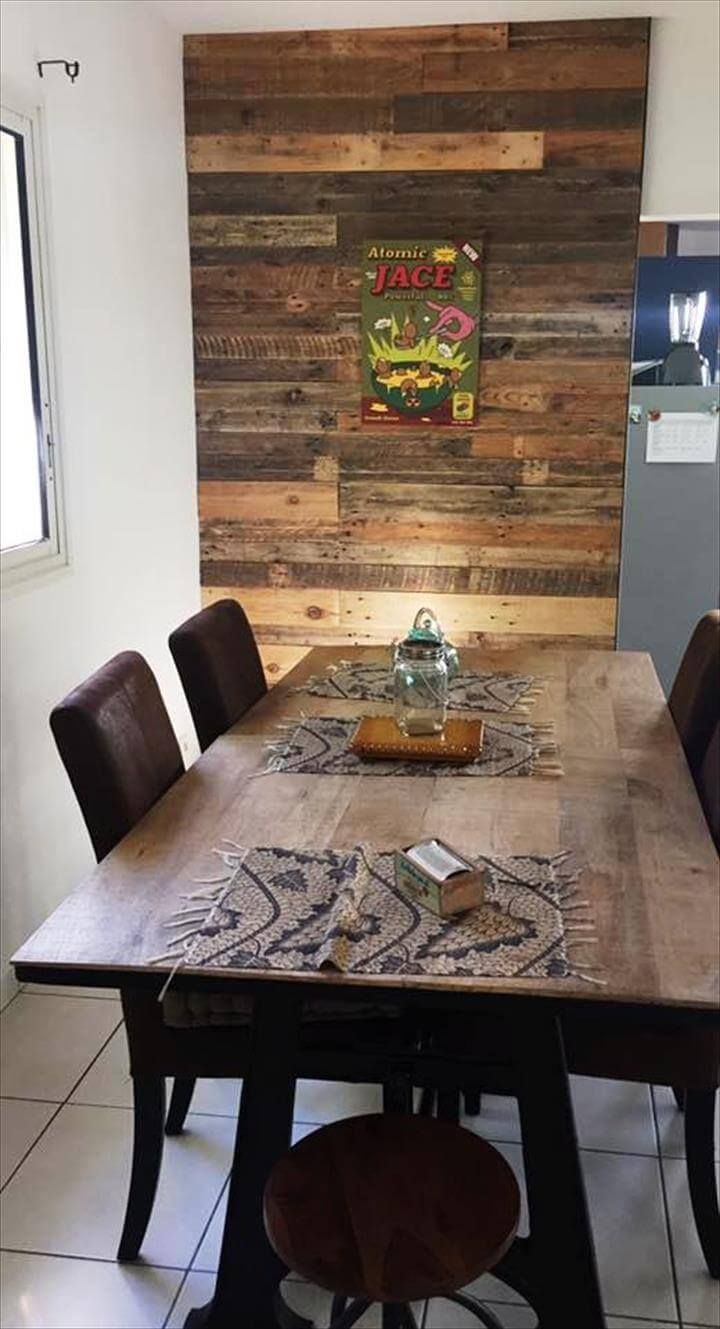 Custom separated pallet slats have just been mounted one by one over the decided and measured wall area for splendid wooden texture!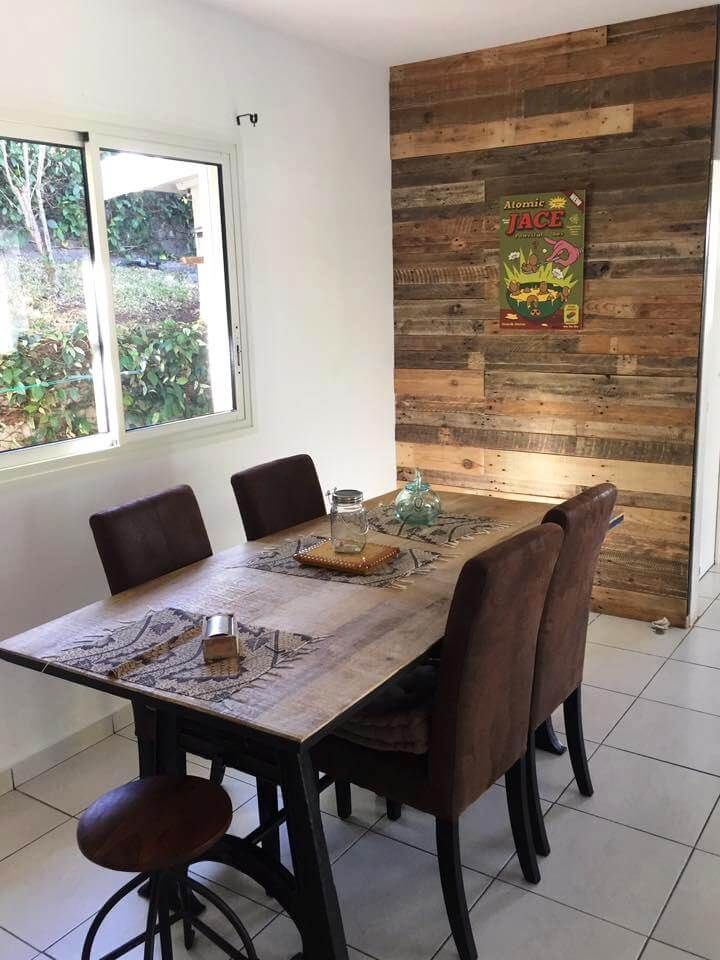 One can even prefer the painted pallet slats for colorful wall cladding that will also lure the number of view of that particular wall area more!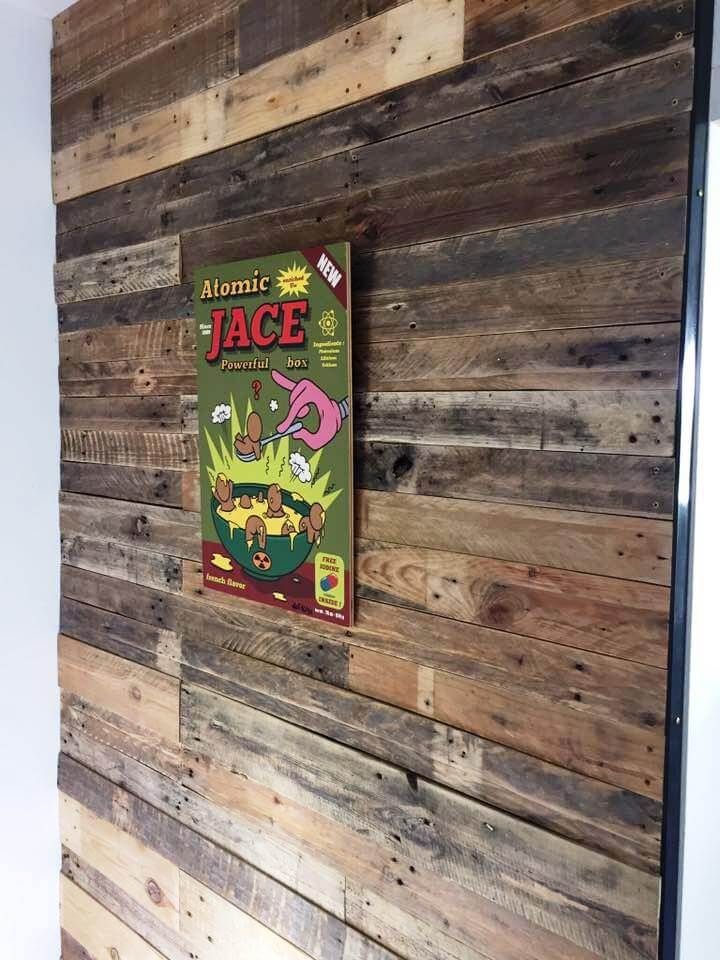 This is also a way to hide your ugly looking walls, wooden overlay also cause lasting protection to that particular wall area along with making the interior space insulated!
Made by: Kaz'palette Design Creation