Welcome to my blog once again. I hope you really enjoyed my last DIY project and it would have assisted you to complete project. I always like to have a cup of coffee being in fresh air while sitting in my garden. I wanted to change my garden chairs and table, those were too old now and I had to change and replace with something unique and good. The idea that hit my mind was to make a pallet sofa to place in my garden.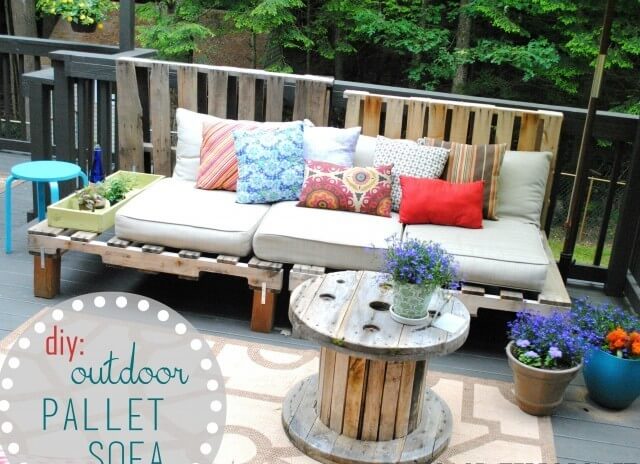 How to Make Pallet Sofa:
The essentials required to make a pallet sofa includes the pallets preferably of same sizes, Wood glue, electric saw, L shape brackets and cushions to make your pallet sofa look unique and beautiful. After having four pallets that I have got from an old shop, I started working on my project. It didn't take me long time to complete my DIY pallet sofa project. It is completely on you how you want to carry on your DIY pallet project when it comes to using paints and other decorative things. As discussed earlier I had all the complete 4 pallets so I didn't need to join separate planks to make the base for pallet sofa.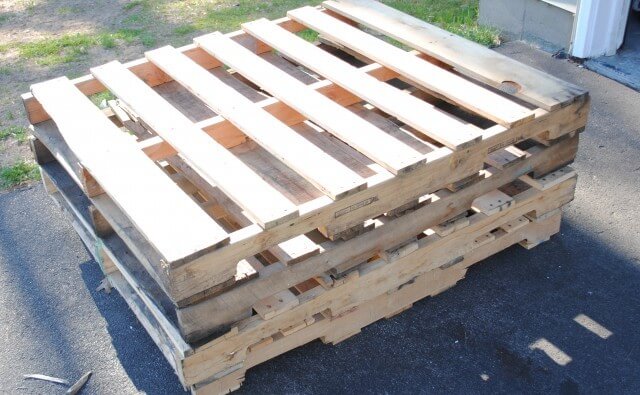 Next I was very much concerned about the height of sofa and typical seat height is 18-20 so according to that the legs needed were approximately to be 10. I used the flat brackets to attach the legs to the pallet edge and to attach the back pallet, I used 90 degree L brackets for the pallet sofa and they all were 6 in number. The most important thing in this pallet sofa project was basically the joining of the legs to the pallet edges rest was just as simple as you might have felt while reading the blog.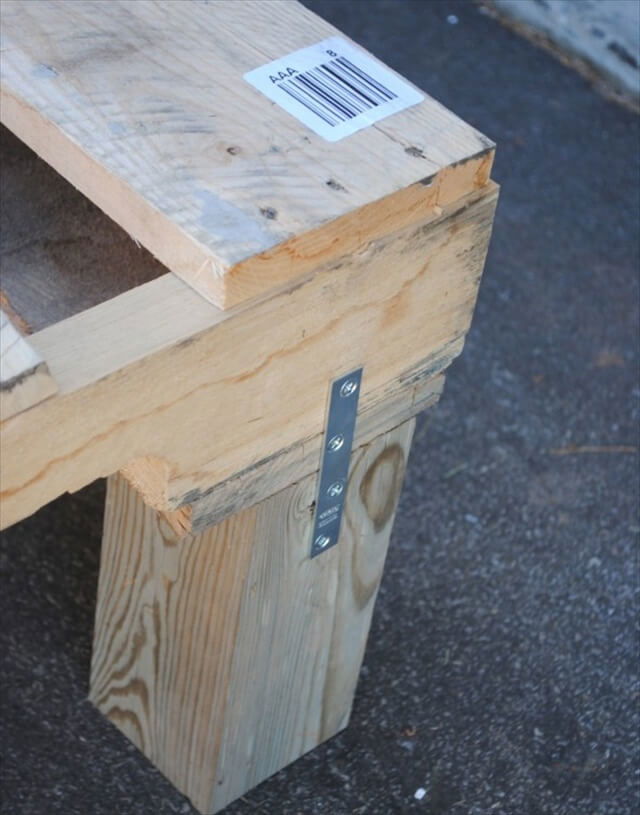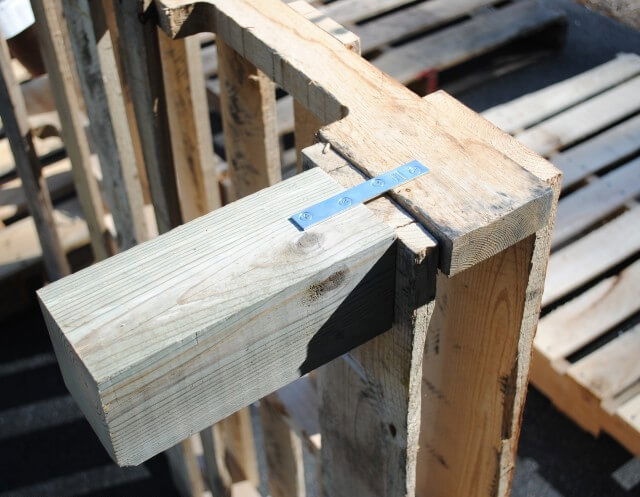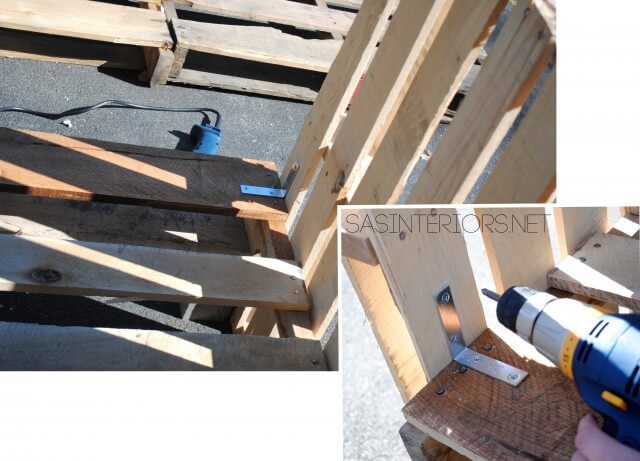 As explained earlier that I wanted to have something unique to be placed in my garden and I am very fond of having cup of coffee in fresh air so combination of outdoor pallet sofa and coffee were just a perfect thing for me. The pallet sofa I constructed was little heavy and in order to move it you need to take assistance from someone.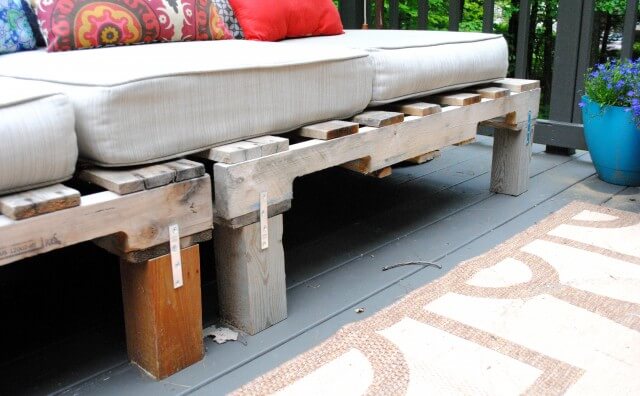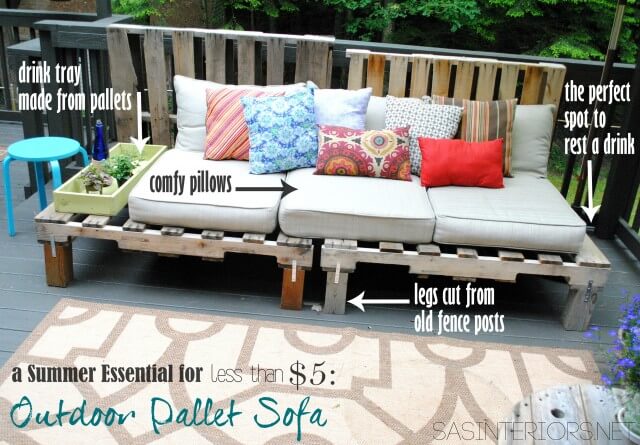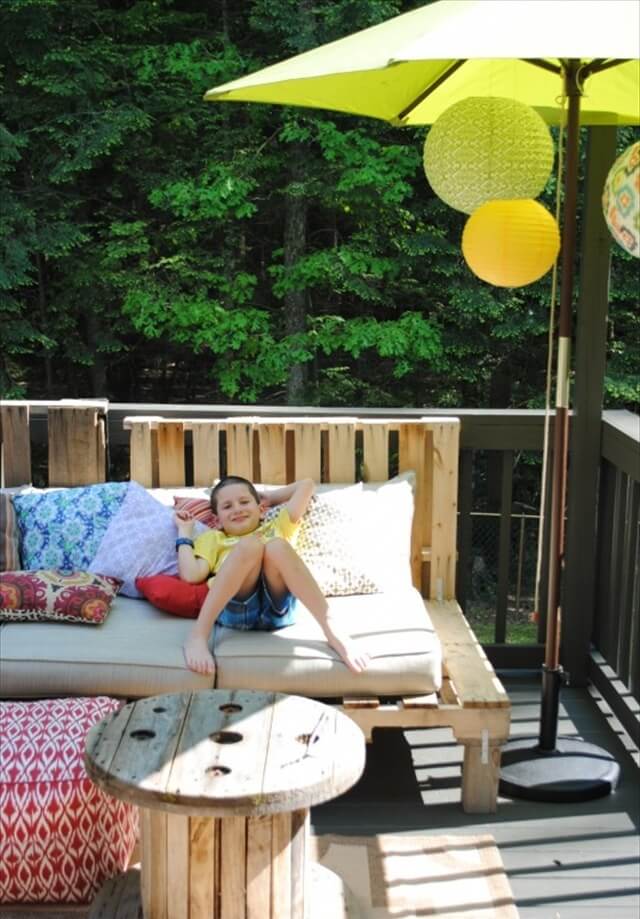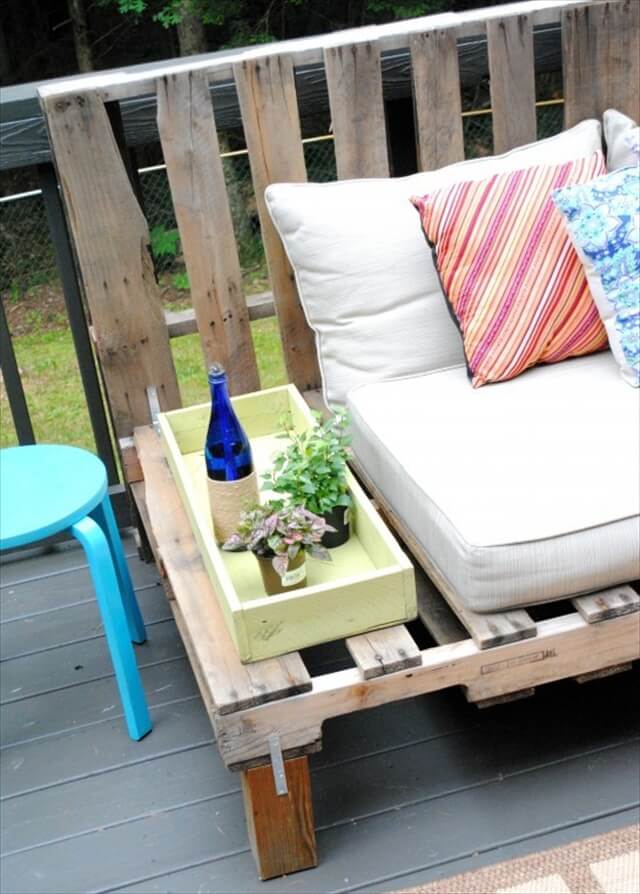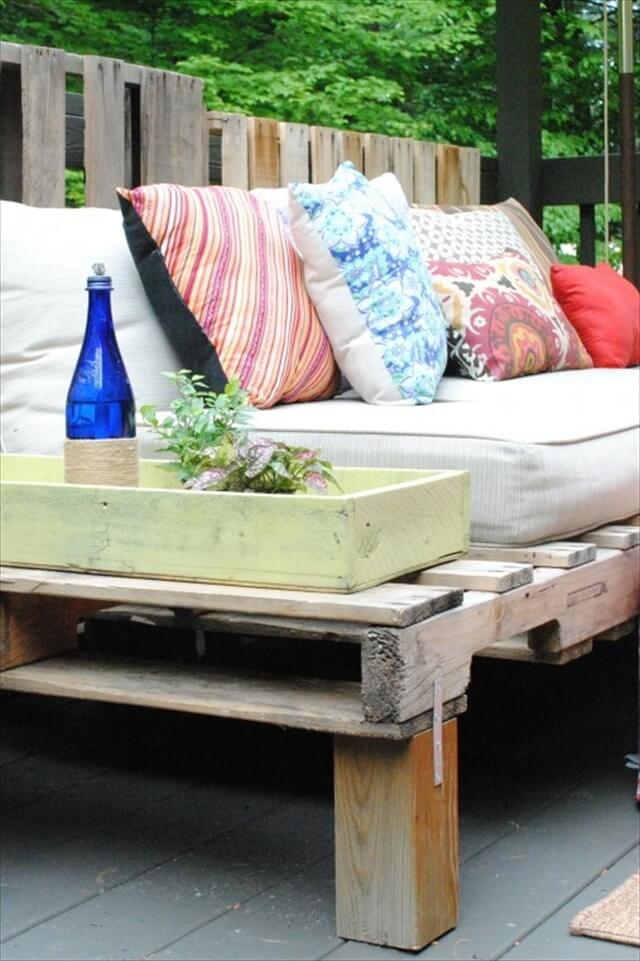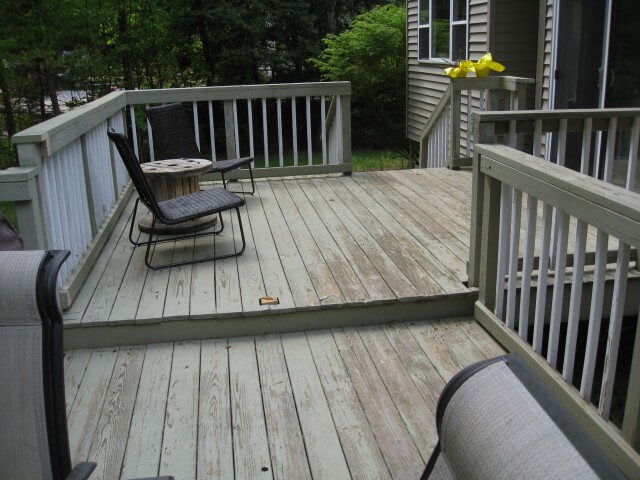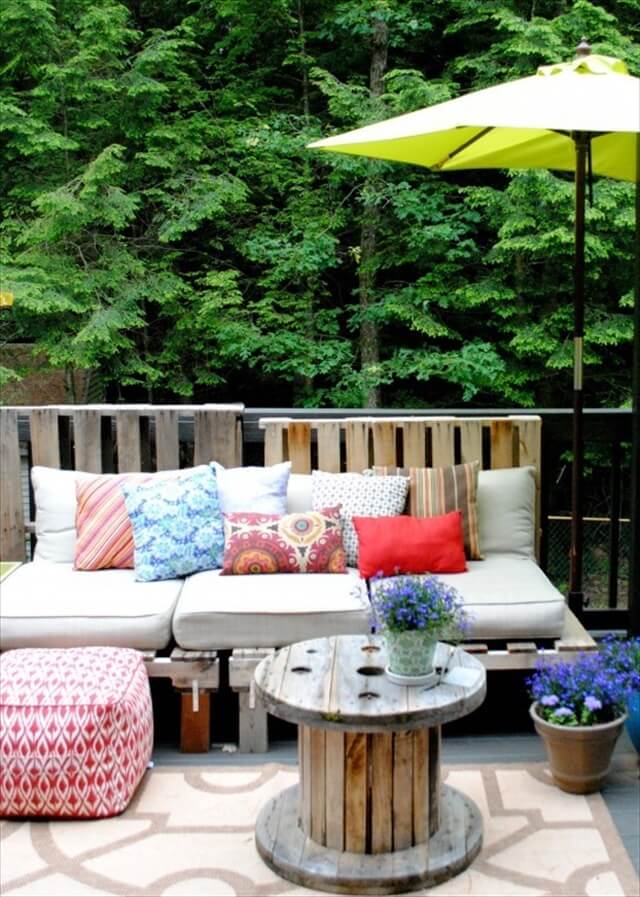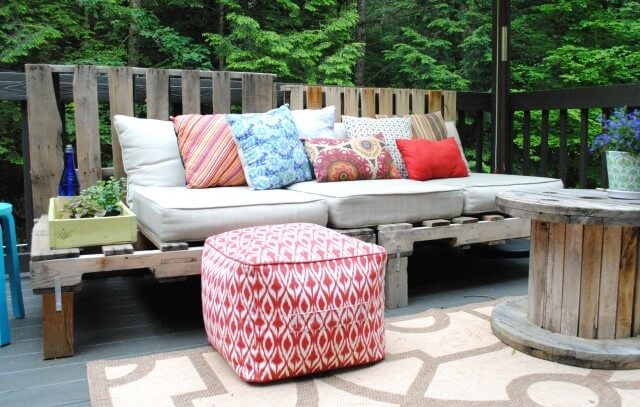 You can see in the pictures that my pallet sofa looks as cool as I have placed very nice and colorful cushions on it and it feels so comfortable to sit on these. It feels like being in heaven amazingly.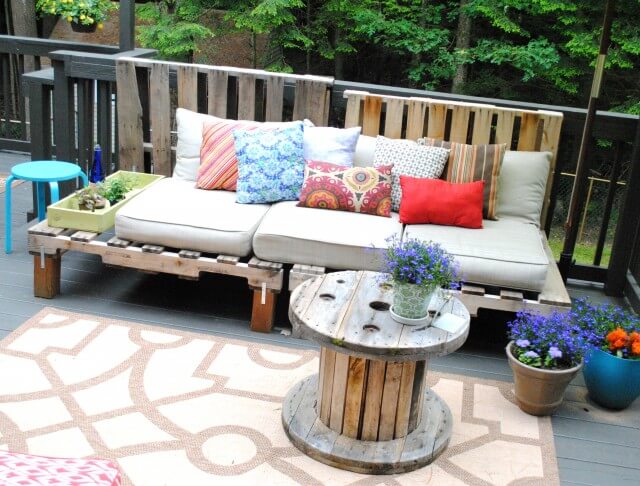 source
happy pallet furniture for your home, do everything for yourself, its very simple…
Are you like it?