If you want to block off your kids from going at outside and also some animals from making access to home then you need a perfect gate. You are not needed to hire some carpenters and some skilful person to make an entry gate; here we have an idea with which you can construct your own entry way gate on a budget. This DIY pallet entry gate has been prepared using some rustic pallet skids and has a rustic yet sturdy nature.
We have attached the vintage hinges on which it swings very well. Just assemble some individual pieces of pallet in a board shape and by measuring the dimensions of your entrance fix it with the help of hardware hinges. This is just a great DIY pallet idea to create a custom entrance. You can do this for your garden DIY pallet fence, you main home entry and also for your upstairs entry way. Do get it through a much handy makeover to allow or block access to home.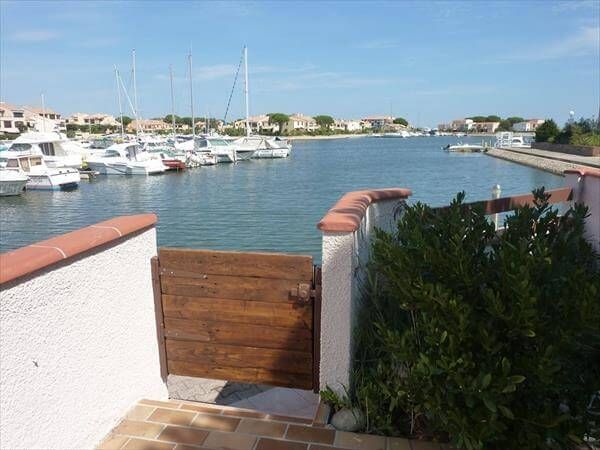 If you are having access to a shipping place then it would be easier to get the pallets at any time you need. This entry way gate idea will provide the great safety to you naughty kids if you are having a residence on sea shore.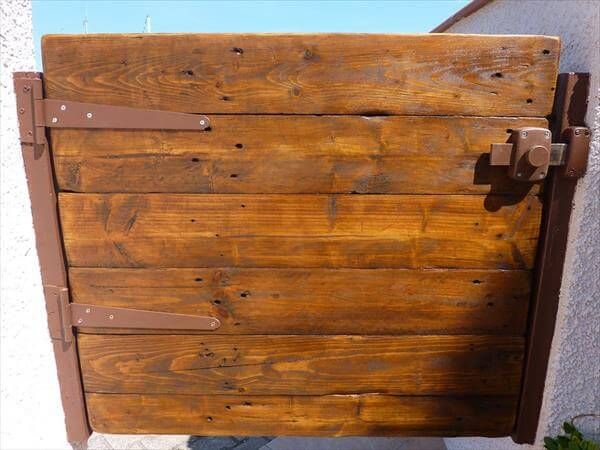 You can see the antique hinges which really make it spin for smooth way opening and closing. We have created different sets of such a door to create separations between different home portions.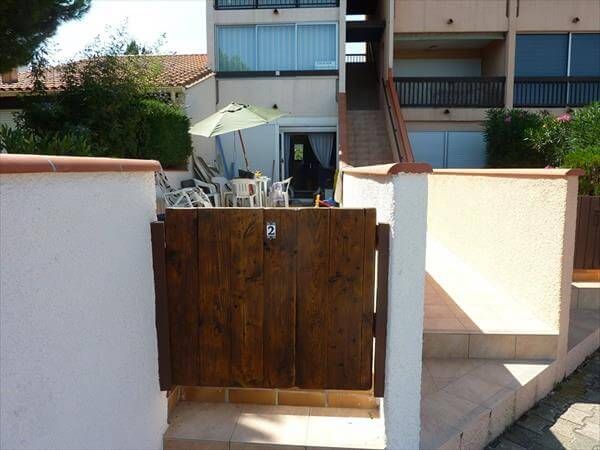 We selected the pallet wood for this home entry gate makeover, there are few reasons behind it. Pallet wood is just free of cost to get and has a durable type of wood nature. One big pallet skid would be enough to get this beautified and prehistoric home entry.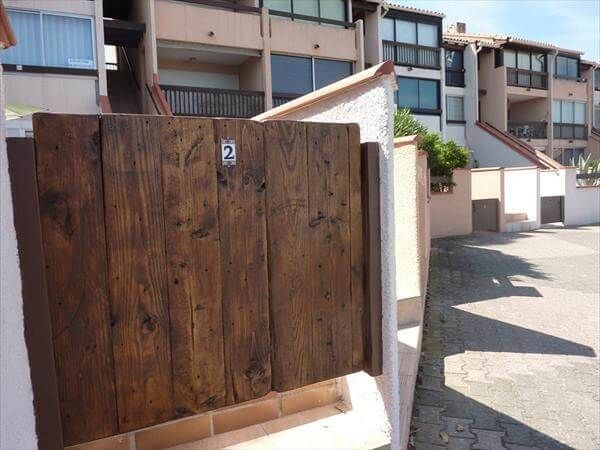 You can copy this gate idea to for your garden entrance and also for the home deck if both have made fenced. It is just a much swank use of pallet wood that make bigger changes to a living space.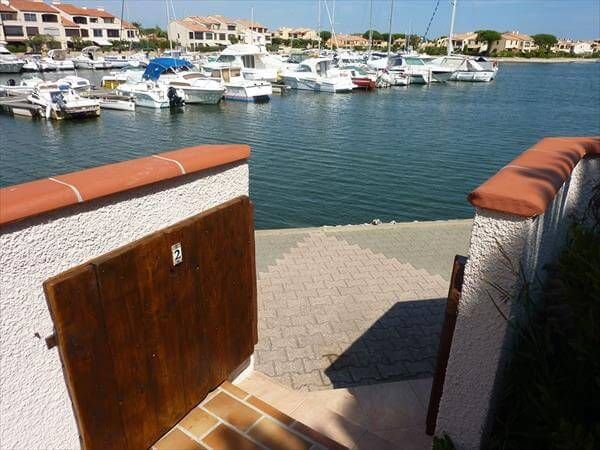 If you have a vegetable or flower garden then you can easily block the access of animals by making such a rustic but durable entry using the pallets.
Pallet wood is much often to meet in the home surroundings, in road way dumpsters and recycle bins. Do get them as they can make many useful improvements to a home interior and exterior.
This DIY pallet project is much friendly to new pallet users and has a very easy skill level to be duplicated.