There are many extremely enjoyable pallet home improvements but this recently made pallet fence makes a very functional contribution to home. We have done again an exterior home development in shape of this DIY pallet home fence project which is above all in functionality. Fence has been created so nicely that it opens to allow car parking and to get walking inside.
When we see such an outstanding pallet projects there lie a great creativity behind which we brought to you for awareness about wooden recycling and to save wood for many years. If you also has obsessed with this arresting style of pallet wood crafting then get your hands onto bundle of shipping pallets from the near one shipping area and get your home improved. You can fence your garden place, home deck and porch by doing the same as done in this wooden pallet fence of home exterior remodeling.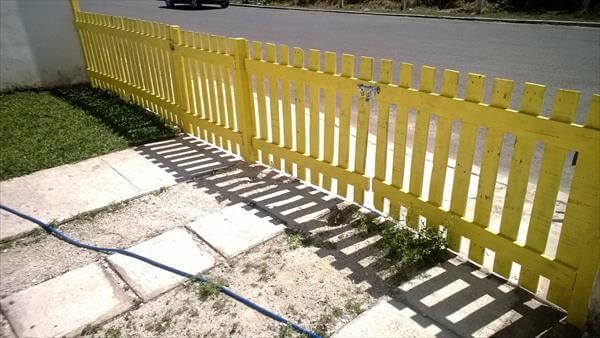 We tore apart all the shipping boards we had and sorted them to pile of individual pallet planks. Then we gave it a throughout sanding with hands to brought it in plane surface area and smooth touch.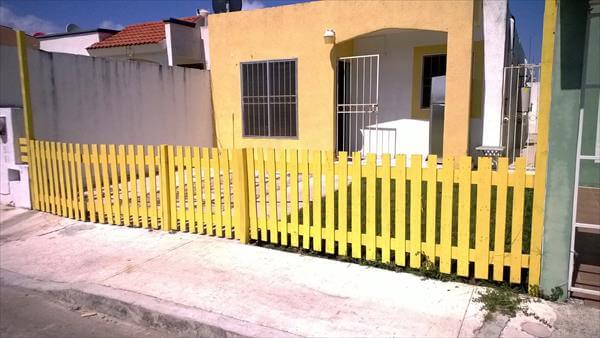 We painted the pallets with a desired choice of color which makes a good match to our room theme and then planned them for home outer fence model by getting them on floor. Before you continue, let the paint dried well.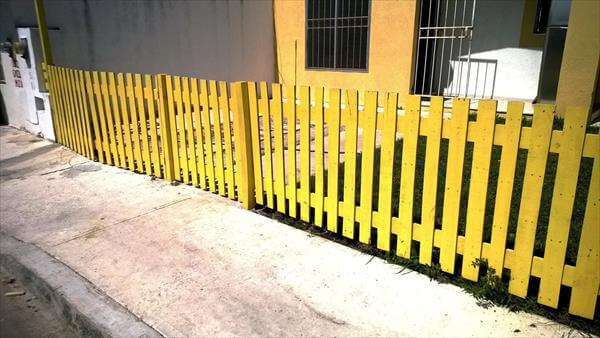 Fence has been divided into multiple portions and sections to be functional for any task you will assign it. We have covered a large area through this wooden fencing scheme with a very short budget plan which is much friendly and affordable to every dwelling lover.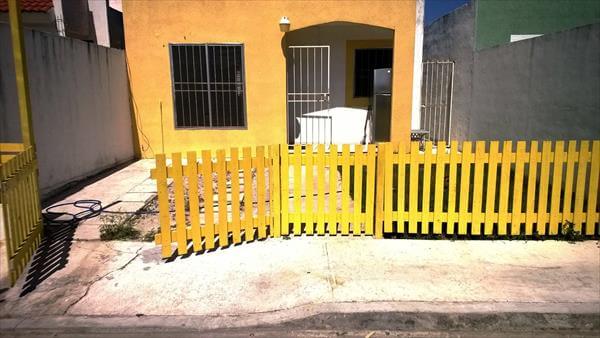 Hardware hinges and latch locks have been used to open the desired area of fence depending whether you want a walking space or car parking space to enter a car in home.
We just love DIY pallet recycling, it is full of fun and products which we achieved have lasting sturdiness, lowest prices and trendy nature of styles.