Pallet wood is so doable and handy to work with that one can repurpose them to overcome his all personal needs of furniture. No matter what you are wishing for to get out of pallets, it will surely make all your furniture dreams come true on a budget and you can live a super comfortable life with pallets for sure! This DIY pallet treasure chest has especially been designed for the people who just love to store different things, it is also good to store kid's toys, home accessories, father's tools and even the jewelry items.
This DIY pallet keepsake box has been raised in dark wooden vintage appearance to look more fanciful and mysterious. We have shared here a full DIY pallet tutorial to assist you while making a copy of this art piece and pallet storage box. Keep your things and items of interest in touch and safely stored for either period of time, enjoy this free of cost pallet chest!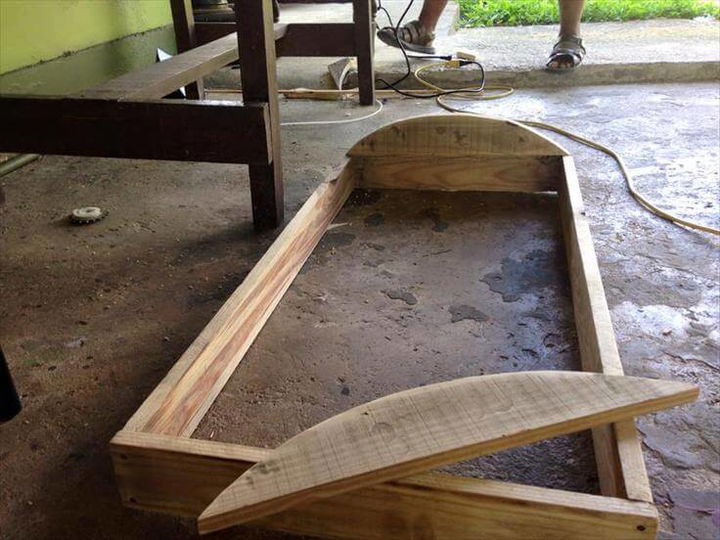 We need always custom sizes for our custom constructions of targeted pallet furniture designs. So you can't go ahead without deconstructing the pallet boards which are basically the strongly held wooden planks in rectangular shapes. By putting the spy bar in place and by using some useful strokes of hammer to can tear all the pallet boards apart in no time.
Using some handpicked pallet boards from disassembled pallets, the frame for the chest lid top has been built first with arches edges.
Then the lower part, the storage sections has been built using the almost same sizes as that of lid top. You can increase the number of boards here to get deeper storage space. Use the hammer and nails to fix the wooden boards in place.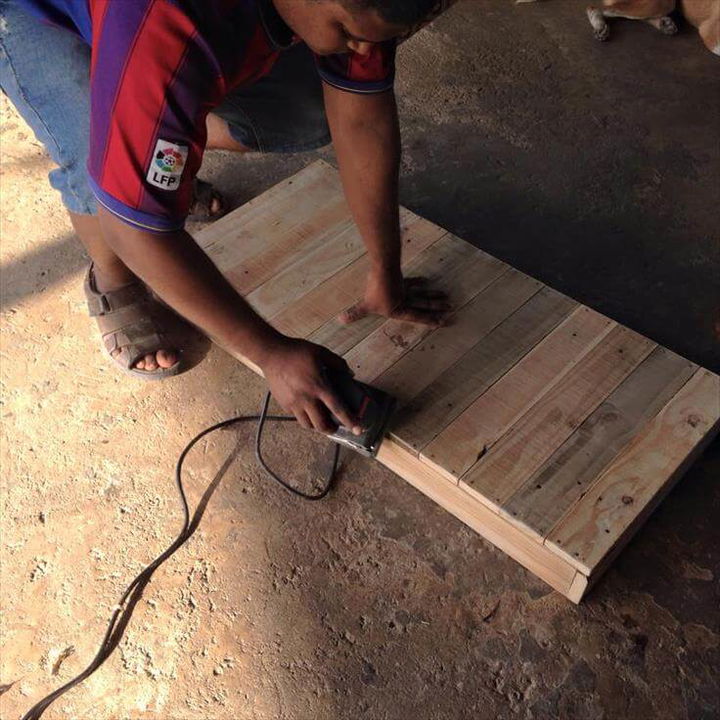 Repeating the same construction method as that of lid, the base of the chest has been built nicely and using the palm sander the edges have been sanded till the smoothness and shine on the wood grains.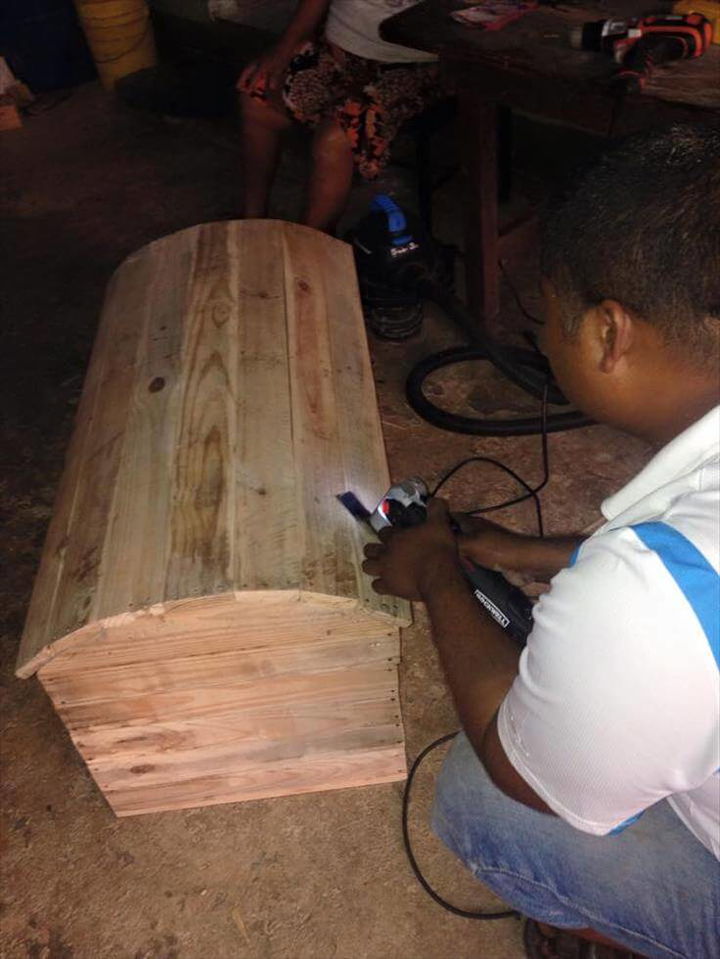 Now the final assembly of parts, join both the base and lid using the appropriate hardware and hinges and trim the excess of edges. Make edges of the lid a little bit increased toward outside for easy of opening and closing.
Submitted by: Krishen Jaglal
Now the finishing of the chest, this is optional and can be done in countless ways. Select the paint, white wash or stain to give an amazing theme to this rustic chest. This DIY pallet chest have been give strong leather belt holding to look antique and vintage, you can also select the modern hardware to give it a modern industrial touch!