We just love rustic and vintage home expressions that also held very precious and cherished to all of us. We have been collecting for antique home decors since a long time. We try our best to mold the every found home decor item, into distressed mode just like this DIY pallet wood mirror makeover. Our living room seating has a beautiful fireplace and we want some garnishing plan to get it furnished with decorative art.
The space around the fireplace was a preview of barren landscape and some modifications. At the same during the visit of our store room we found a piece of wooden dresser mirror which had been broken up at past week. After reexamining the both useless material the pallet wood and a mirror we found a rustic solution to stylize the area above the fireplace. It was a quick one DIY pallet project and have sweat free construction.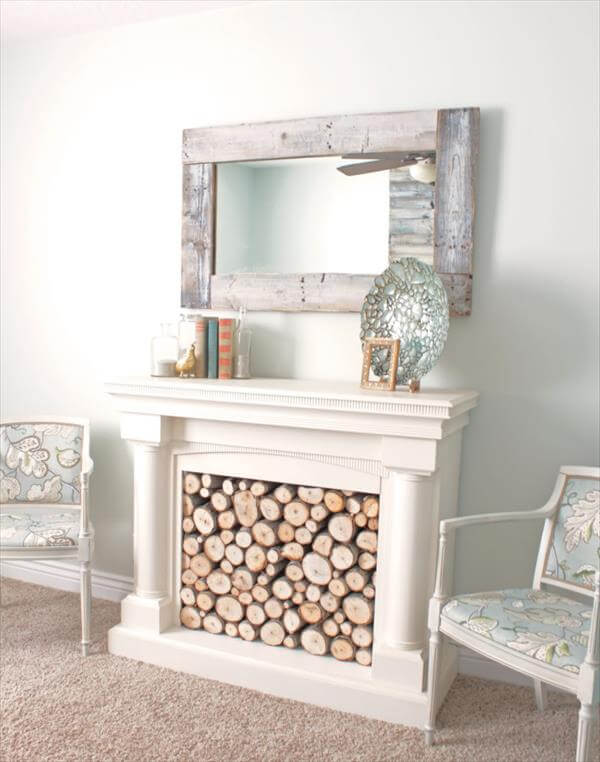 Here is the after renovation preview of what we have got from the unworthy and discarded home scrap. The area around the fireplace is looking pretty cool and is very coordinating to prevail a rustic and vintage spell with just a DIY pallet mirror addition.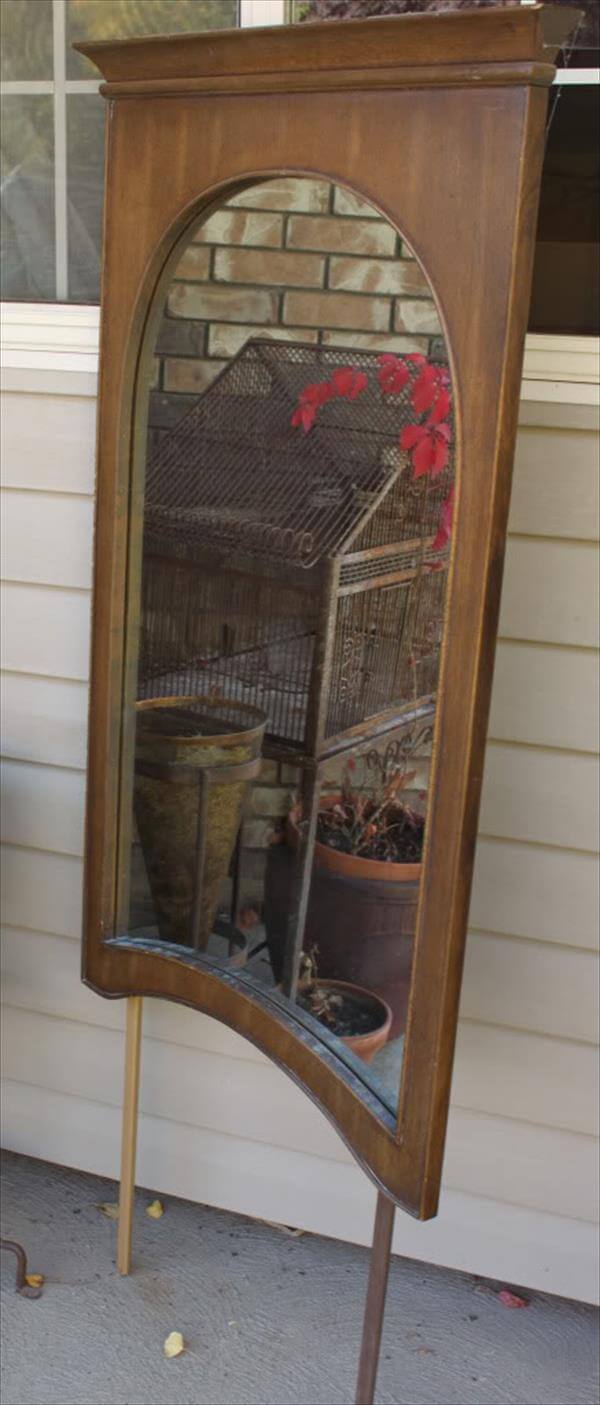 This is the piece of mirror from the dresser we got from home and got it repurposed with patching it up with pallet wood to let it glow in rustic atmosphere. The pallet wood we selected for this wall remodeling is was totally in worn condition that came up with aesthetic antique charm. With same patching up pallet inspiration we have made many of industrial pallet tables, like coffee tables, dining tables and pallet benches.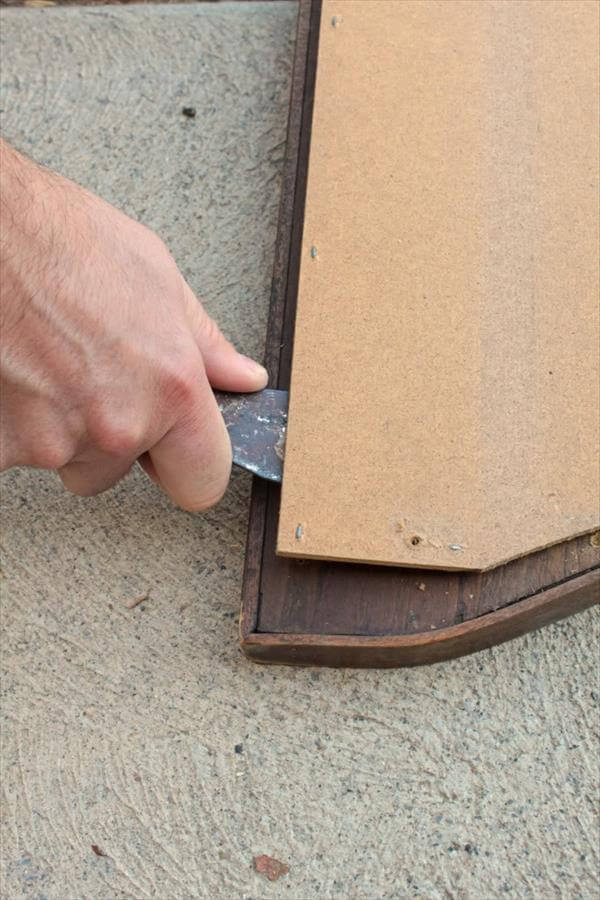 We removed the chip board from back position of the mirror to have a space for pallet patching up. You can make use of any iron or steel rod to pull it up, if  you facing some problems to do this step then remove the nail first.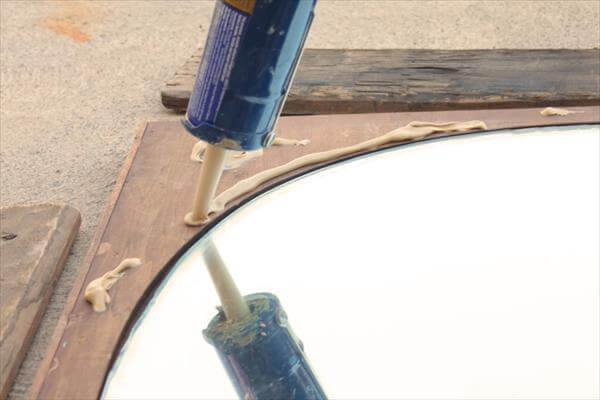 After getting removed turn the mirror up in just a way that reflecting side is facing you. Then sand down the both surfaces to have a durable and endured adhesive grip of glue. You can use any major glue product you find accessible in the market to fix this up.
Add the stripped pallet one by one to enclose the mirror in rustic boundary. While adding pallet over the glue layer take care mirror whether it is going for to be misplaced or not, otherwise get it in immoveable position. After adding up the pallet add the screws or nails with nail or screw gun. Add screws at a distance from the mirror edges to avoid any type of crack  and scratches on the mirror.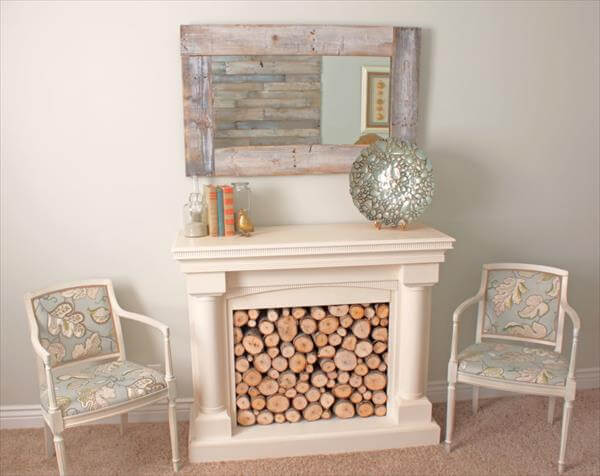 After getting it assembled in all aspects make it mounted on the targeted wall and finish off the DIY pallet project with visually pleasing garnishing like addition of artificial toy, informative arts and crafts, books, glassy decorations and what your creative mind thinks to be the surrounding of the mirror on fireplace deck. Add wire loops at the back of the mirror or buy a hardware hanging system to get perfectly hanged without any hitch or trouble.