It is our mains purpose to provide you some cool and easily workable crafts through very common and ordinary home stuff to make the budget very very cheap and affordable to everyone. Now we have taken some extraordinary steps accent the home walls by making this favorite one DIY pallet mason jar planter which is entirely salvaged out of pallet wood and some useless mason jars. We went for a great scrap diving in home and found some useful items to be reproduced, these glassy jars are also one of them.
This will also make a knockout DIY pallet wall art with natural garnishing of flowers and plants. Creativity is the essence of every modern invention and serviceable utilities these DIY pallet recycling ideas are also the great examples of practical and intelligent creativity. If you are wishing to own this centerpiece then take your hands onto some mason jars and rustic pallet wood to earn in thrifty way.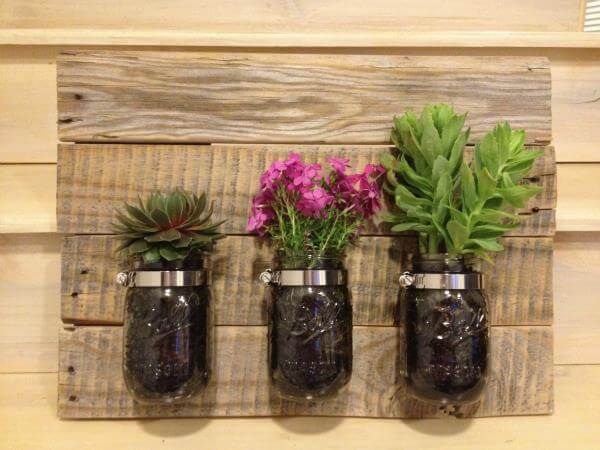 Mason jars have beautifully used to act as a vases with perfect hardware holding  and here is how we did this DIY pallet project for unique and rustic kind of home decors.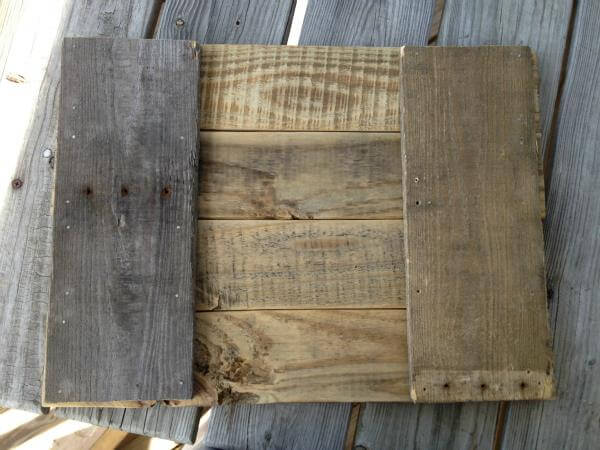 We were left some pallet wood odds and ends after doing a DIY pallet Adirondack chair and here we used them as perfect rustic frame and background to our mason jar vases.
We made a frame of three individual pallet planks and then add two rustic wooden slats at the back to have an antique rectangular board for mounting of glass vases. Nailing and gluing will held much fit to ensure the durability and inner grip of the model.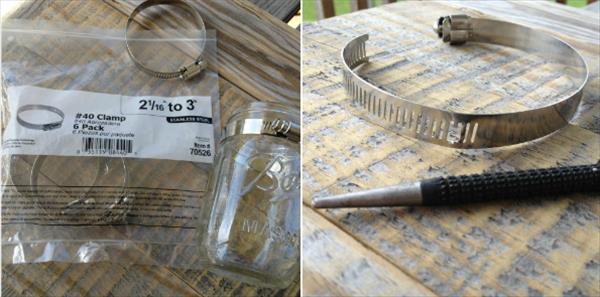 It took some time to think for a perfect hanging solution, so while surfing the internet we found this chic idea of pipe clamps for holding of mason jars. We bought a little bit big plastic pipe clamps and use them for hanging and floating alignment of mason jars vases to produce a fascinating and provocative home decor plan.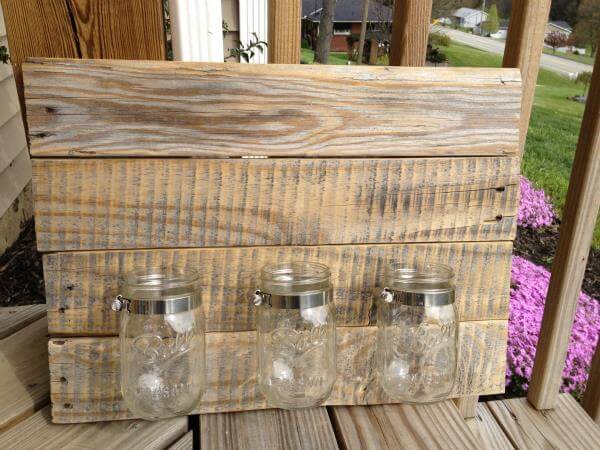 We fixed the hardware clamps on the wooden board and then make the jars tight in them. This hanging system worked very best and it handled the weight of potting soil too without any trouble.
You can use this setting as a DIY pallet mason jars storage idea to secure the domestic accessories too with just a creative twist.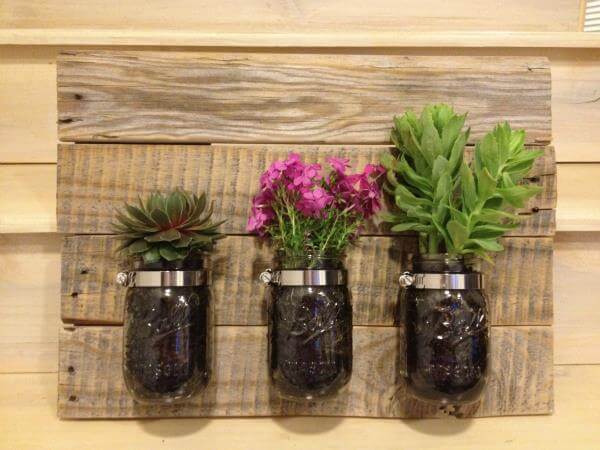 This beautiful DIY pallet mason jar centerpiece can restore any living space which is going down. We have raised it in much Eco-friendly nature and it would work great in both types of environments, rustic and modern.