Wooden flooring will always get your first preference when you desire to have a most natural and warm look of your interior spaces. Wooden flooring goes to be visually attractive and is also sturdier than any other kinds of floors. Pallets are just best to carpet your interior home floors in wood medium. Pallets may be coarse, knotty and weathered but sandpaper work on them can really make their surface smooth to touch and plane that will amazingly go for wood flooring.
This time we are also sharing some highly attractive DIY pallet flooring ideas that differ in texture by all look much absorbing and can entice any home lover by their charm. In these DIY pallet flooring projects, pallets have been subjected to different wood operations to get thoroughly cleaned and has been dismantled, cut and refinished to carpet the interior floors for nice and overwhelming wooden touch of interiors. The most exciting news is that all these DIY pallet furniture ideas of interior flooring are much budget friendly and costs you nothing beyond you limits!!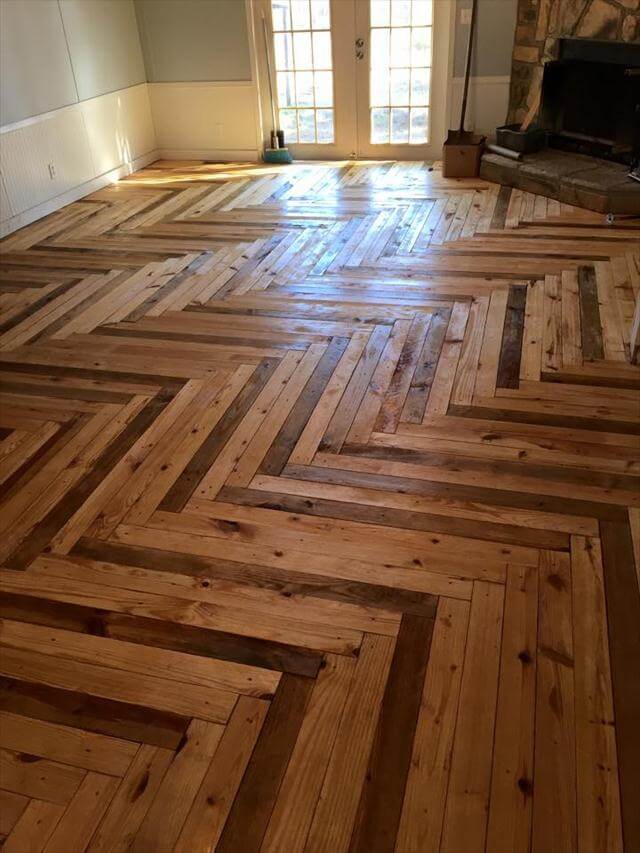 This flooring scheme comes with an chevron styled texture. Pallet boards have been disassembled, cut down to sizes and then refinished again to give warm flooring that really held precious to eyes.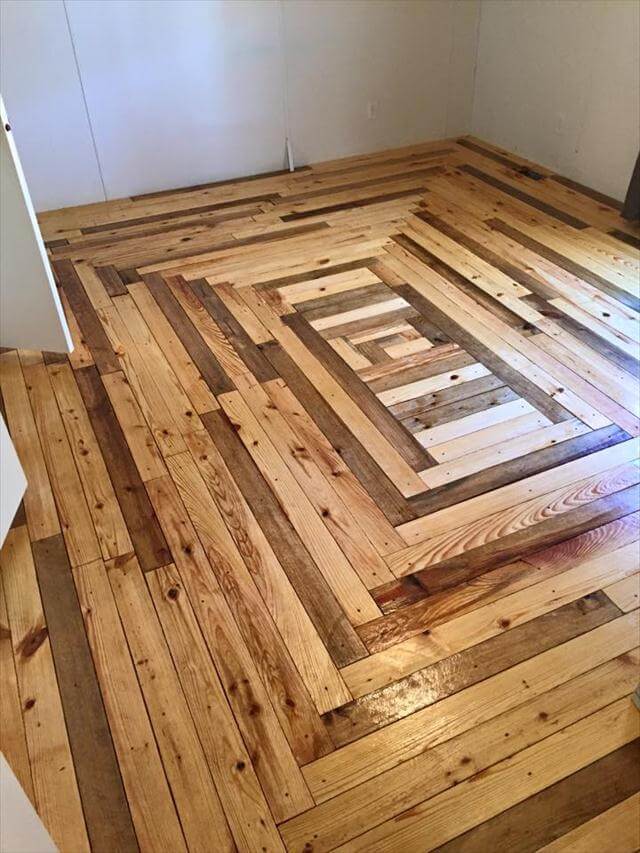 This is another charming styled of accent interior flooring. The square burst pattern is really special and has purely been done with rough, aged looking and rustic pallets after making them reprocessed and refinished.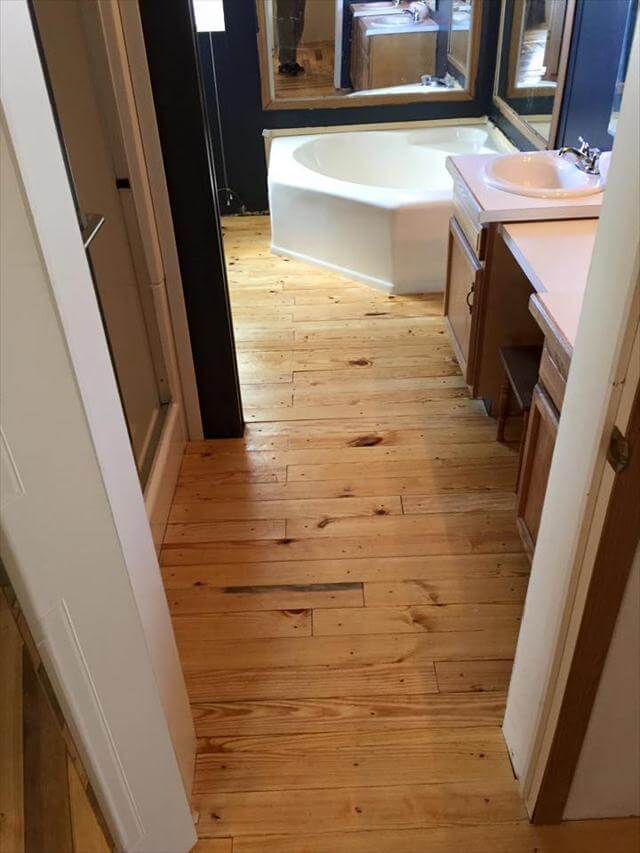 How To Carpet the Interior Floors wit Pallets – Inspiring Ideas!!
Simply carpet your floors with pallets and just give them a "wow" factor. If you want a terrific shine then select the water base poly or varnish make your wooden floors more eyeful and pleasing to eyes. Waxing would also be a wise treatment to make the wood water proof.
By copying this inspiring use of pallets you can also go for wall paneling to give dramatic prehistoric wooden textures to your interior walls.