If you are wise enough then you there is much to gain out of pallets. By using your creative thinking you can get your hands onto lovely storage units, dominant sitting furniture plans for both interior and exterior home places and also your unique desires of domestic furniture like beds, benches, tables and chairs. Each category of furniture has further plenty of designs and you will surely find here that pallet wood has created its own world that makes you addressed well to a highly comfortable but affordable living style.
This amazing DIY pallet computer desk or potting table is also a result of genius thinking and is also a beautiful example of handmade wooden art. This will serve you great as a DIY pallet computer desk and you will also find it great in garden to while organizing your favorite flower pots and garden tools. Very well built design to meet your unique desires of media storage, so do give it a try as it is really feasible and obtainable in construction.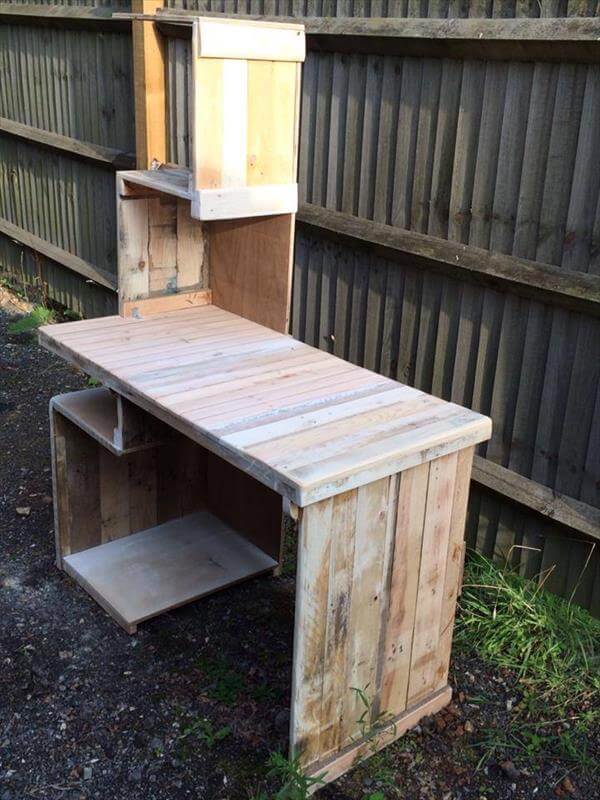 DIY Pallet Potting Bench – Computer Desk or Media Table
Multipurpose pallet table.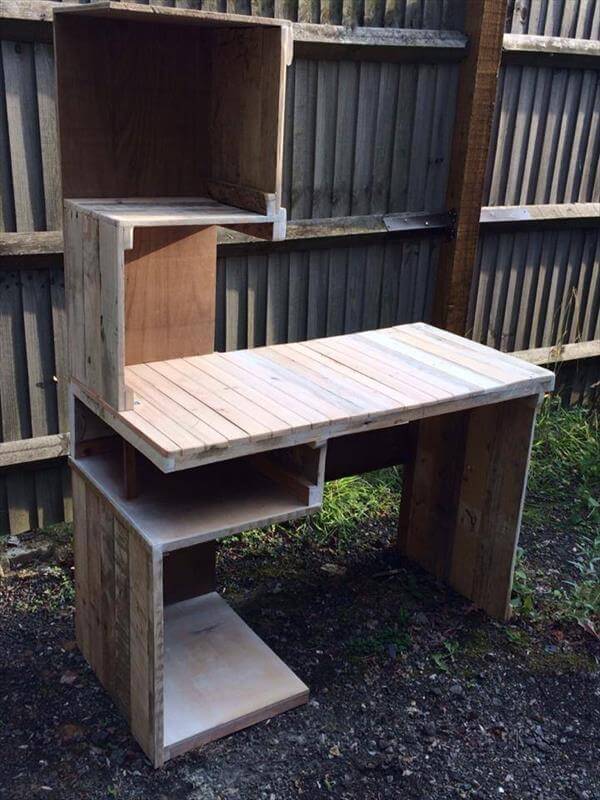 This table frame is also very great to use as a DIY pallet study table and storage spaces can be filled with relevant books or with your completed assignments and projects, really a multipurpose pallet item with remarkable structure architect.