Pallet wood can really cause a big change in your life you just only need to dare to try some DIY pallet furniture projects which are always much feasible. If you are dedicated beginner to pallet wood crafting then you can make this DIY pallet foldable chair to make your deck space lush with some extraordinary sitting plans. These chairs will also provide great sitting at your terrace space and patio and can easily be fold straight. These DIY pallet x-shape chairs are just perfect to say something mind blowing about pallet creativity.
Just make two boards of pallets and then get them cross sectioned to provide the backrest and berth section for a comfortable sitting. This is really a charming way to provide some extra and comfortable sitting space to your home on a much low budget. Do grab the pallets if you find them accessible and do such a nice outdoor pallet furniture copied to run great routines in home.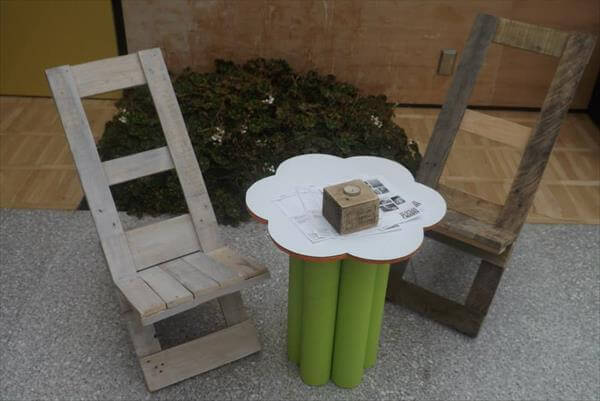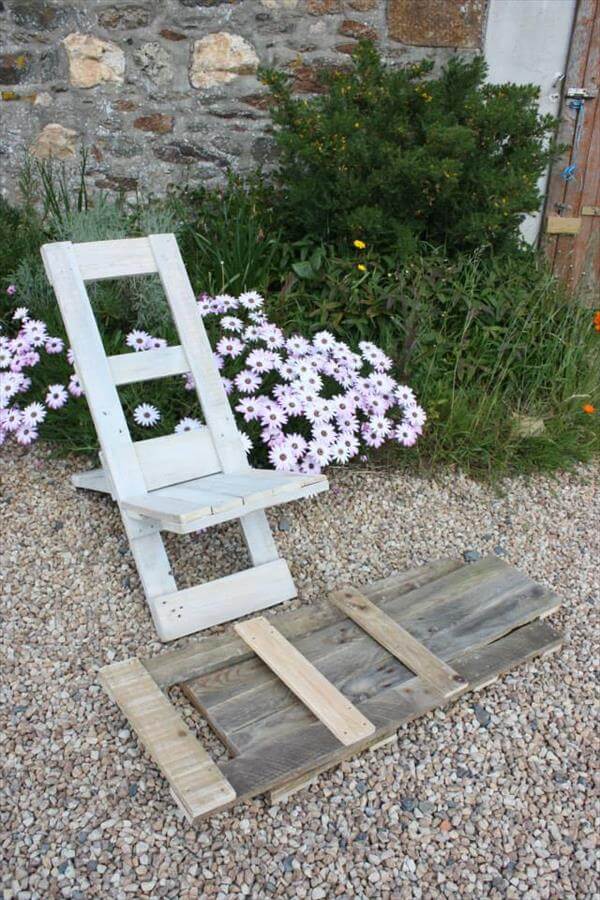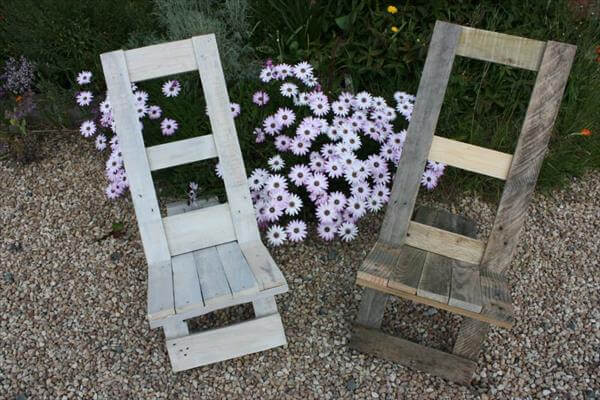 Create these chairs in any number  to make good use of space which you have targeted for sitting. The designs is easy, subtle and really comfortable so do try it!!