If you think your home decor of the interiors is really getting dull and cold day by the day then you must do something to make it look gorgeous as it always been. And there are many steps that you can take to add some restyling factors to your home interiors and to let avail a cost free ideas we have something with us. This DIY rustic wood pallet coffee table for your living can be really a style changer addition changing your decor from dull and cold to warming and bold with its rustic woody presence.
Not only damn gorgeous in the appearance the coffee table is really impressive to perform double practical applications with its dual shelving level. Using the thick and wide pallet slats the top and the base shelves have been installed while the same slats of short size act as the legs. The rustic choco finish has worked like charm to make the coffee table natural full or rustic texture and appeal to suit all decor types.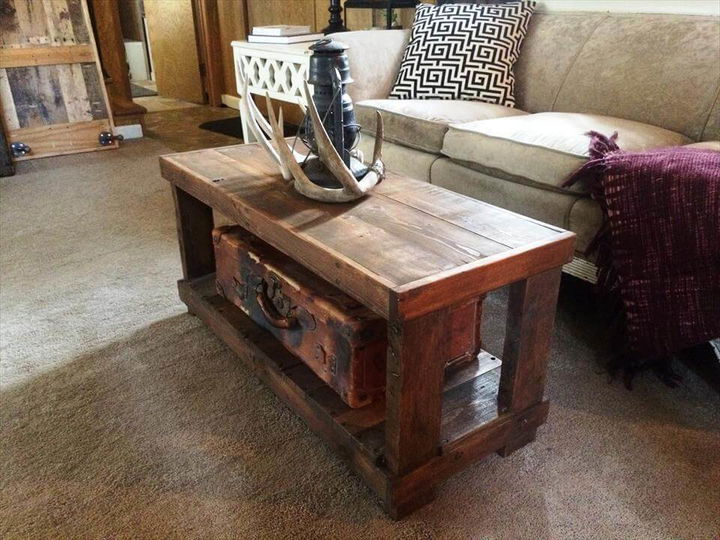 This simple and rustic pallet coffee table piece would bring natural soul and life to your living room decor with its so graceful presence from the rugged and distressed pallets.
Using three wide pallet slats piece the top of the coffee table has been build with a slatted boundary all around too and nails have been used as the simple and feasible hardware.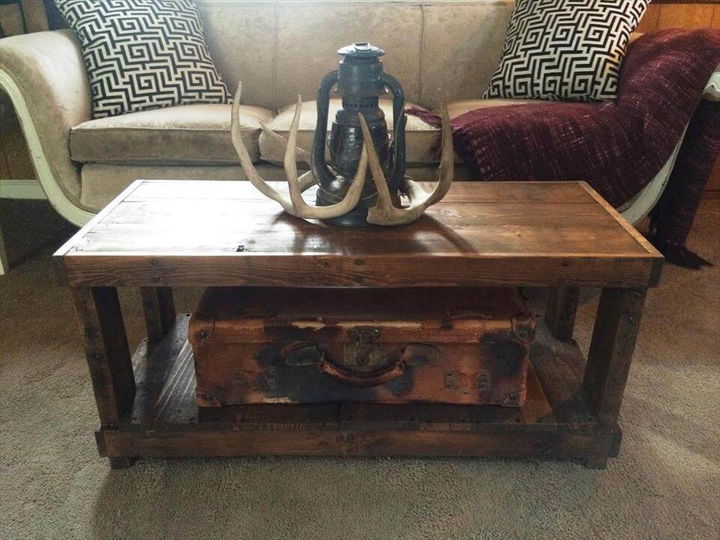 Four thick slats work as legs and the slats being packed form the base shelf to hold some of your homey stuff on it like the brief case has been housed in this case.
Made by: ‎Andreas Malepzak‎