These are not only the rustic items of furniture you will get every time you will recycle the pallets, pallets also come in much young and healthy looking forms like the EPAL or EURO pallets which can come in handy to even build the very new and modern looking versions of furniture like this DIY pallet coffee table with patterned top! Tabletop is a creative mix of natural wooden and dark brown wooden lines that form a charming pattern also!
There is a big dark brown (+) sign in the mid that divides the whole tabletop in 4 equal parts that are further having a one more dark brown line across the boundary after a line of natural wooden lengths! Table also comes on standard robust wooden legs that have been twisted a little in inward direction for overall uniqueness!
This is really a modern and stylish pallet coffee table design to build with pallets and you can also copy it immediately to add it to your modern living room interior as a centerpiece!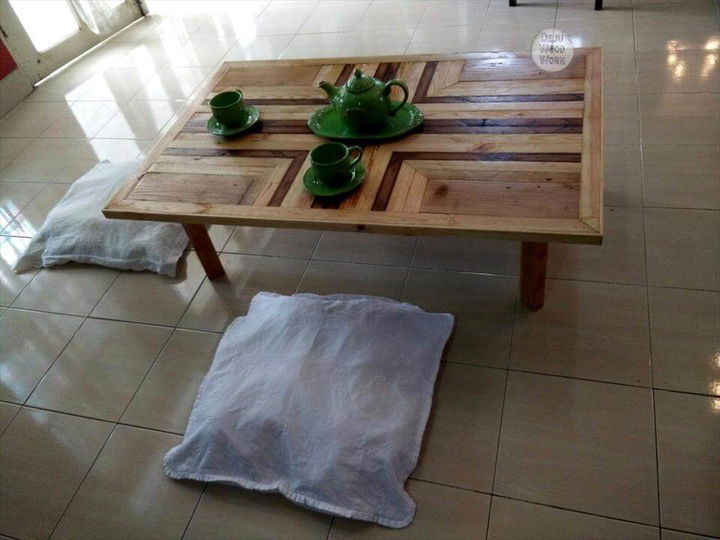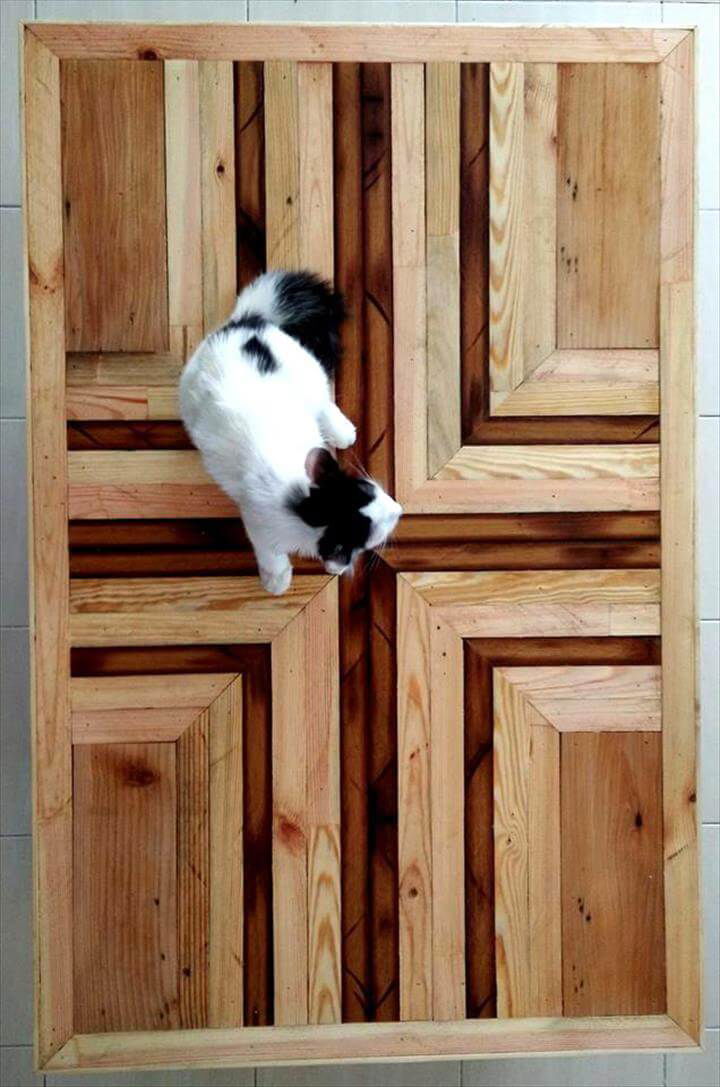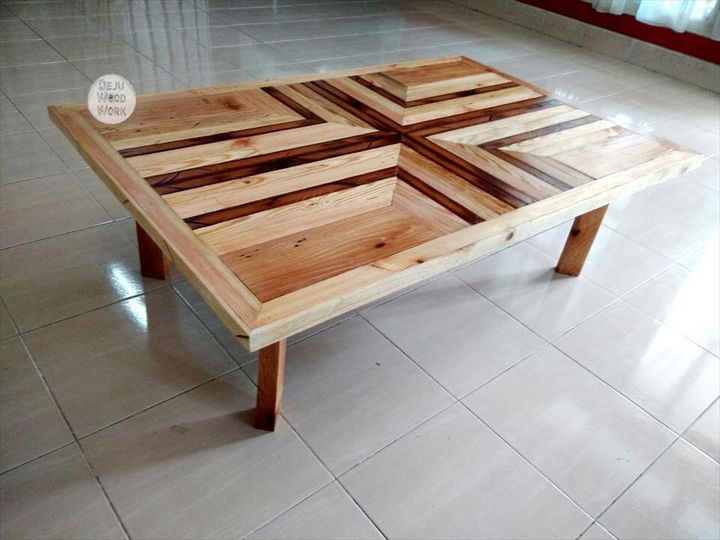 Made by: Deju Wood Work