Media room which is preferably the living room for most of time is a fun and a place full of joy in whole dwelling. Watching TV and to enjoy our favorite shows and adventures is very extensive and crucial part of  life entertainment and recreation and the fun will be on unstoppable increasing value when your family and children are also with you in exciting experience. So we just pay some attention to this home theater which provides us soul comfort through enjoyable beats of music and thrilling videos.
To enjoy the care and protection along with media storage styled traits and fascinating behavior, we have brought to you the idea of self made and homely constructed DIY pallet TV console table. This rustic handcrafted DIY wooden media console table has been made more enjoyable and likeable with two big size side pockets (cabinets) and mid storage shelves for creative storage options.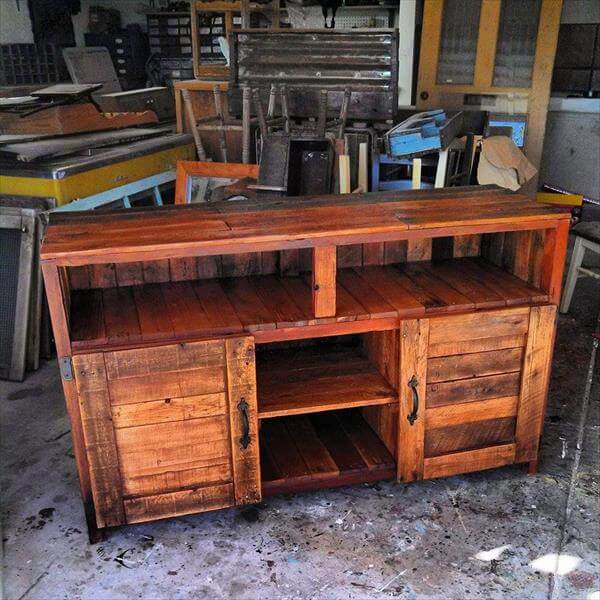 The top can hold your display screen with charming mood no matter whether it is a TV or a LCD TV both settings will be appreciated and encouraged. The two big and slim upper shelves can be a fashionable reason to store DVD player and CPU.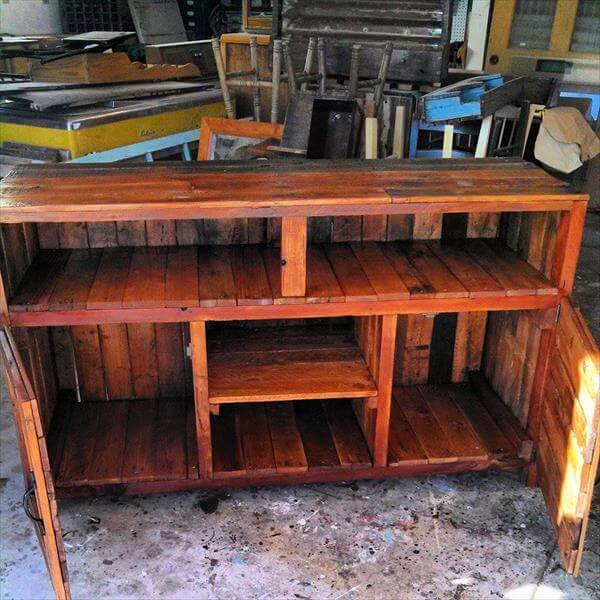 To play a little more with pallet wooden we have got it coated with walnut stain which is popular wood supporting and reconditioning idea and also available in many impressive wooden shades. That was the creativity which changed a wooden scrape pile of pallet in to this beauteous and alluring home commodity of DIY pallet storage table.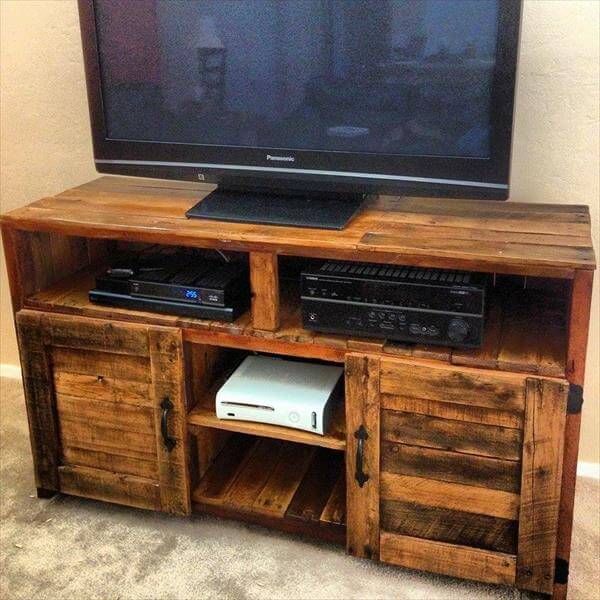 The metallic touch through cabinet handles has also been regained through home deleted material and which was nothing more than rubbish, you can also just think this type of DIY furniture designs if you go with creative perspective of thinking for pallet wood and recycling of home and surrounding discarded material.