Pallet is the most reclaimed and reprocessed wood which has been proven best and durable in assigning natural and antique themed furniture to every dwelling that lack of elegant and sharp focused furniture articles. Take a closed glimpse on this home produced DIY pallet table, suitable to all serving table needs, and has been constructed in smashing and sensational appearance through handmade effort on pallet wood. The layout has been executed with perfect wood garnish and in dominant funky design.
The overall construction pattern is looking engrossing and bewitching due to tiny spacing left in among the planks. The enchanting legs are exactly in same pattern like table top. You can construct the all overhaul at home with a few precised hand tweaks even you are not very skillful in carpentry. The fascinated dark wooden impact is due to stain, coated 2 times. You can also go for the walnut stain which is little bit light in wood color.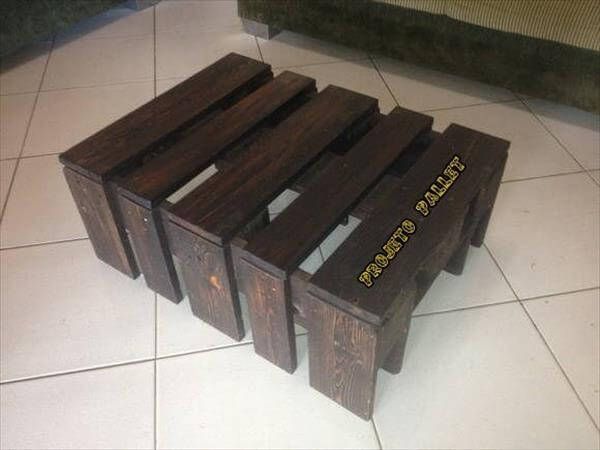 This table in many more than a placing layout of table, you can put on every eating and drinking scheme on this wooden pallet delight with ease to pick up and eat while making gossips and watching TV with you loving family.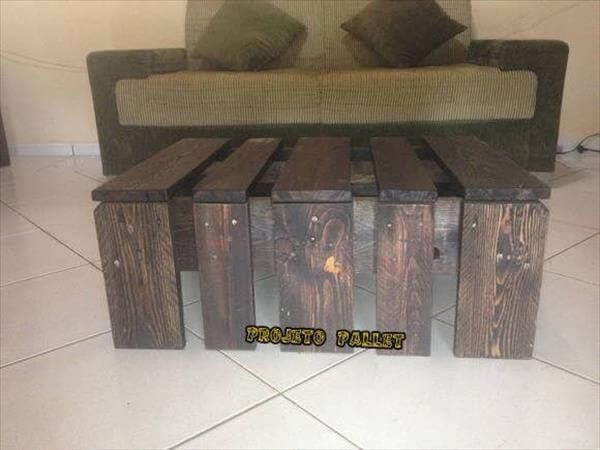 The rustic appearance has been tremendously got with over coating of min wax stain. The gritting and sanding should be done first before going for min wax coating this would cause better results and grip.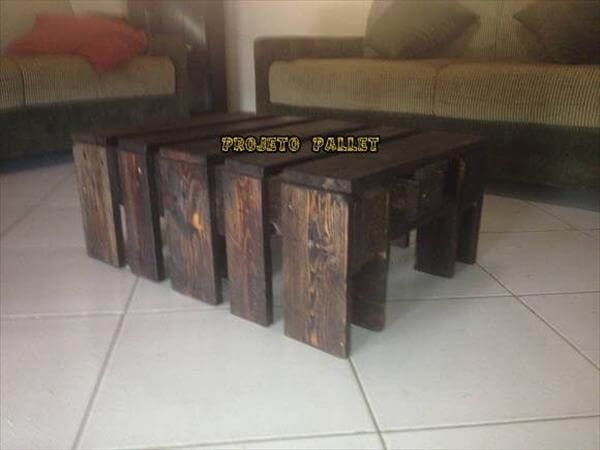 Almost every sitting plan need a finish of this DIY pallet coffee table to emerge fully in awe-inspiring grace and craze. Many acts and purposes can be extracted from this innovative form of pallet table. The greenery in form of natural flowers will remarkably increase the inspiring display and impact.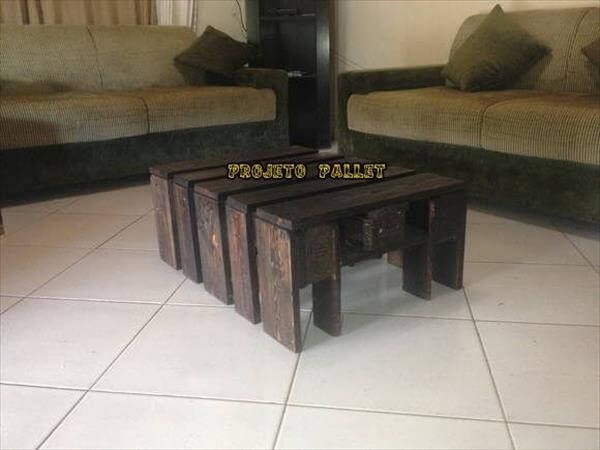 The inner spaces are self describing the charm and fame of it and the under tiny shelves can get in many cozy needs of immediate items like TV remote the magazines and a roll of newspaper. The dimensions are very changeable from small to medium and medium to large size by taking into account the accordance of the surrounding furniture.