Tables are big and foremost furniture essential of every home on four legs. We use and see various table types in our routine manner like side table, coffee table, study table, potting bench and end table. This DIY Pallet handcrafted model can go tremendously for all above table needs without any change in the structure pattern. Sometime we are not in state to buy them from market due to shortage of money, to use them in home for targeted need.
But this one will be always available to you on a low-cost. You can easily execute the table features at home in precision. You just need to grab a certain quantity of pallet wood, strip them and choose the healthy ones planks. These will take part in whole structure for making table top and glorious legs. Take into account one important thing that planks you'll use should be equal in thickness but may vary in width and length.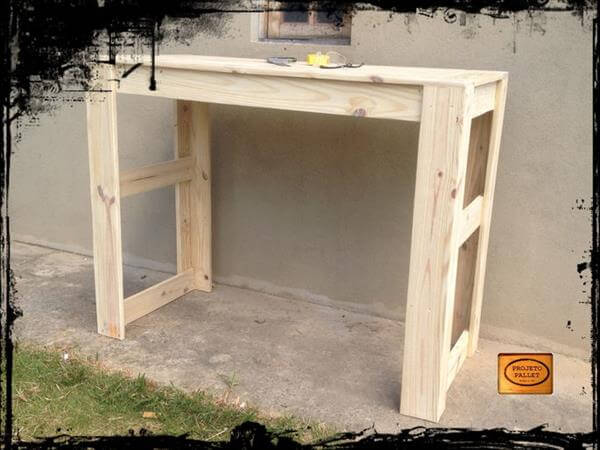 This is the ultimate wooden charm we got from sanding with some electrical sander or orbital sander, you can do it with your hand but using of electrical tools will score better results.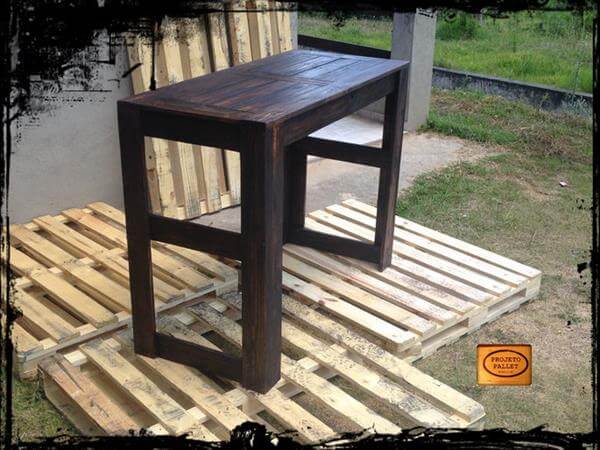 Get the whole assembled pattern stained, and let it dray for best composition of wood and stain together. You can go for walnut stain or any other you'll like but we have coated it in flawless black version of wood.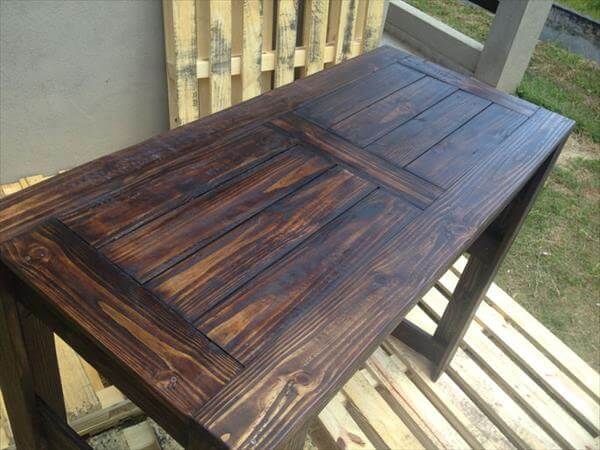 Now your handmade achieved pallet table structure is ready to attain any purpose of it for home essentials. This self made appearance can beat any industrially prepared architect and is lush with low-budget price tag.