We have newly added a pallet project of DIY pallet potting bench makeover in which we have renewed the old one bench into chic and ultra-modern layout. It was in orange color and was in damaged condition with broken sides and edges. We have done some handmade wood reconditioning and refreshing processes for brand new model which looks like it has never been used before.
The major wood reestablishing operation are sanding, varnishing and hand staining, and can brighten up any rustic and old looking wood. This motivation can let you the basic idea to do this framework on different aged and antique furniture model. We have stained the potting bench boarder in dark brown shade and the doors have been made charming with greenish color shade. To make it waxed will also make it featured to be resistant for water and weather effects.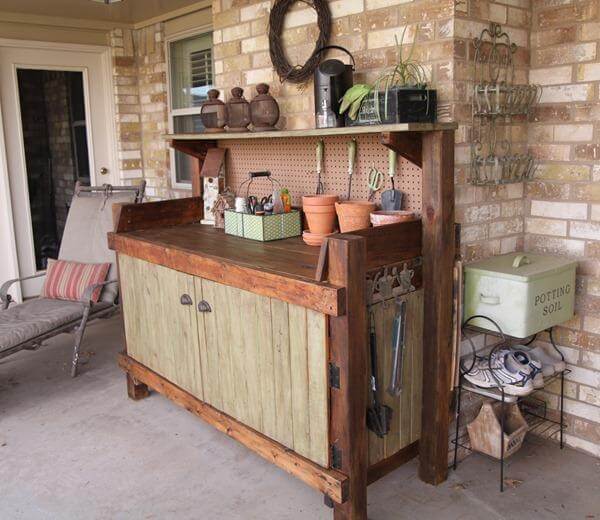 This the final engrossing and enchanting layout of DIY pallet bench after all refreshing wood operations with hands.
The pallet bench which is under makeover and reconditioning process was look like this before renewing.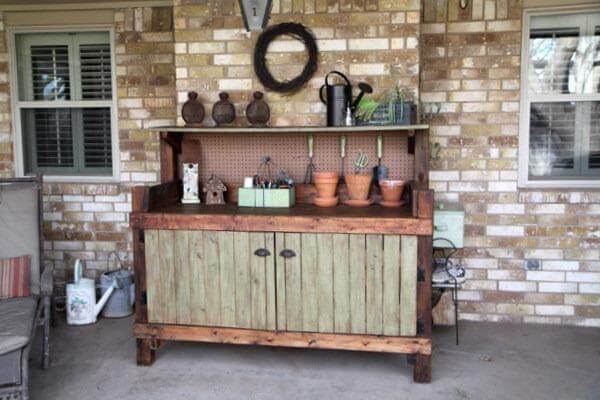 And  we have changed it thoroughly and have brought in new way fashion and style by staining and waxing after a complete process of hand sanding.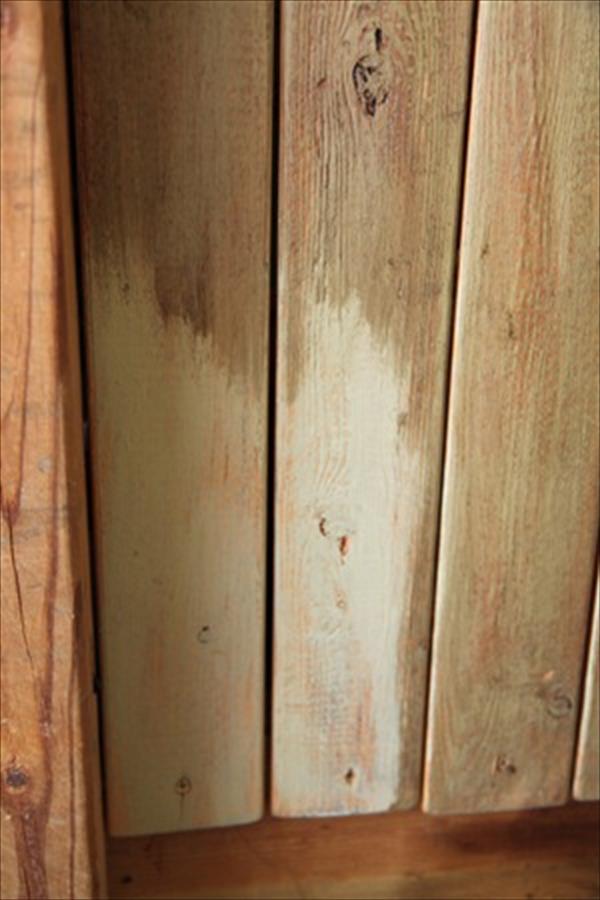 This is the sanding process the new wood under ugly and aged layer is visible. You can use a medium grid sand paper or electrical sander for more perfect and smooth results of wood surface.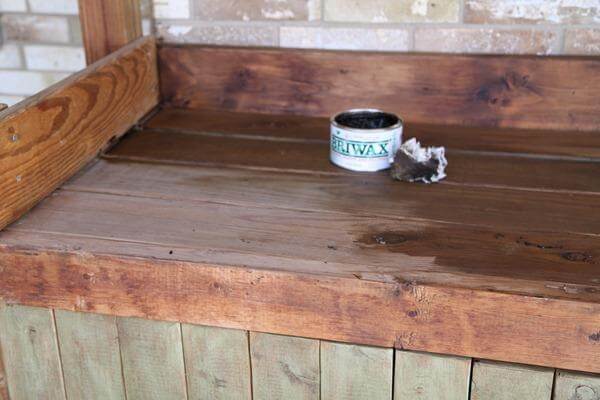 Then whole model has under gone a wax process for alluring dark boarder shade and wood stability. A foam piece with hand would be the perfect tool for whole targeted areas to be waxed.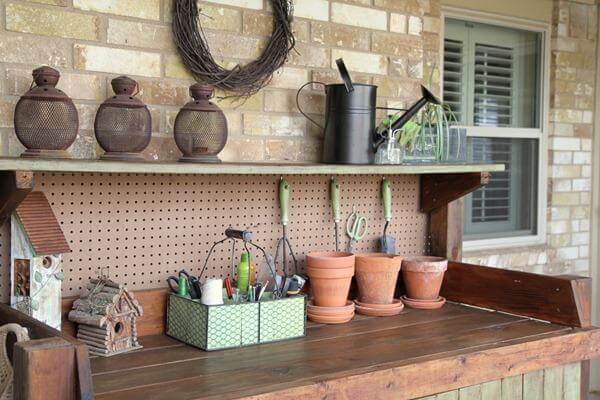 The door are looking smashing with greenish color shade, the bench is very oath-sum in layout to be a pallet potting table according to the need of situation.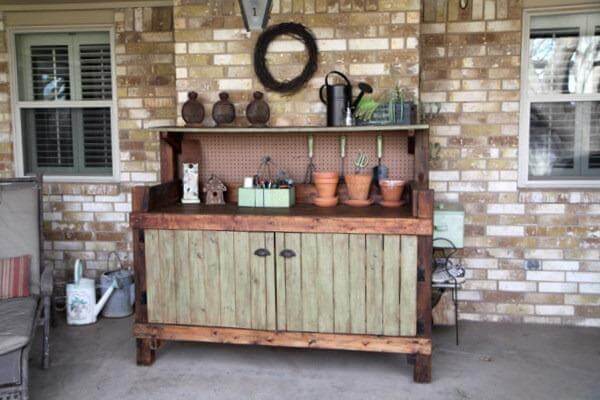 You can arrange different flower pots and plant watering tools on the deck of the bench for immediate needs. This is what we have got after different processes of wood reconditioning to get a fashioned model.