Some time we find it tough to find new trends and layouts about DIY pallet coffee tables. It take much time and deep thought to construct a new and unique pallet coffee table model. Above all is your love for us which compel us to do all this time consuming tasks and tutorials about uniqueness and individuality of modern furniture trends. We done it proudly for you. Now we have chosen a unique and thrilling model of pallet coffee table with pallet or rustic wood. The most special thing about this we have transfer an image pattern to whole plane of table. You can be exclusive in choosing image pattern.
The whole pallet wood and planks are sanded thoroughly so there is smoothness on wood if we touch. You can give some powerful varnishing impact to your coffee table with some standard varnishing solution like polyurethane. We have left it in pure wood form after joining the structure parts with screws and nails but you can further add more charm and glow with multiple colors and shades to it.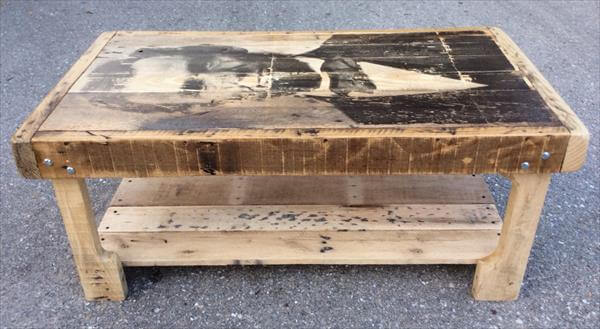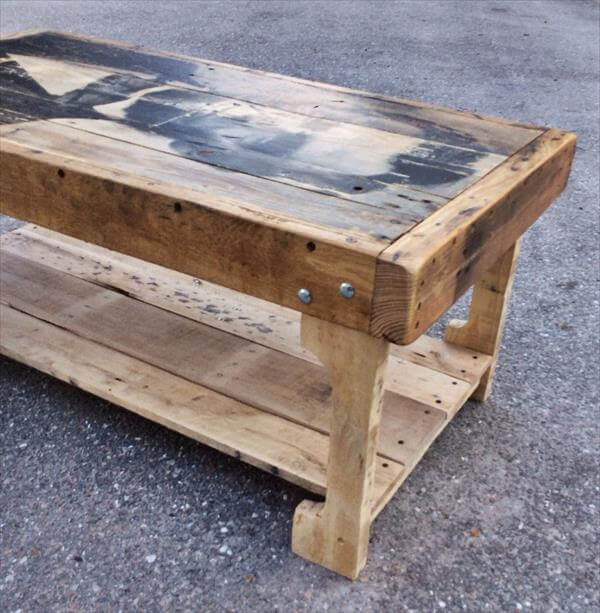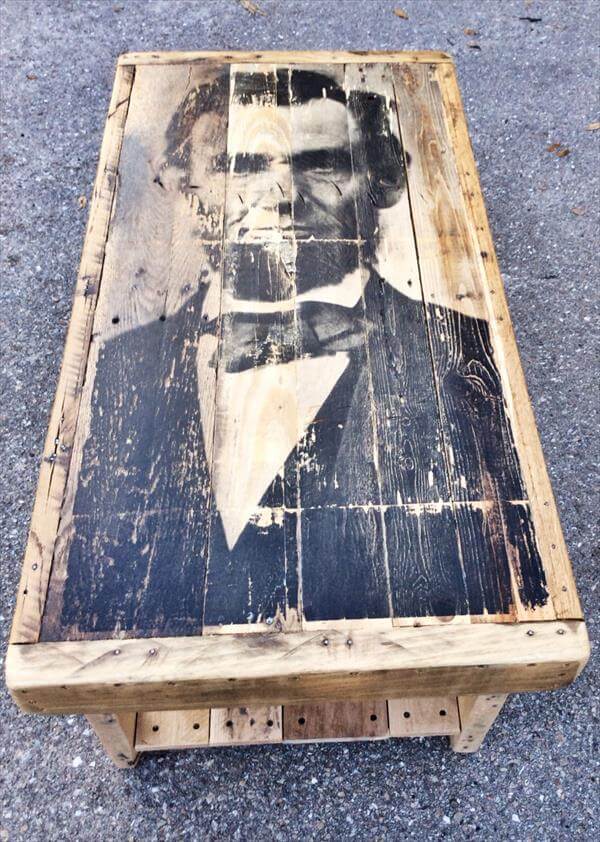 Submitted by Dave Kellum!