Uses of pallet wood are just never ending. There are countless possibilities to reuse the pallet wood for domestic furniture and its improvement plans. In this DIY pallet furniture we have renewed a crumbled and broken up metallic table by making its top with pallet wood. In this DIY metal frame pallet wood table top project we have done nothing big but the thinking about pallet reclaiming is really swank and unique.
You can also modernize you broken and collapsed pieces of furniture using the pallet wood. We just simply topped up the metallic pedestal stand of table with pallet wood which really came up with an stunning and precious look. This DIY pallet table is just perfect now for coffee taking, to have some afternoon snacks and morning breakfasts. The combination of wood and metal is appreciable and make really big statements of cozy furniture. Just apply this technique for collapsed home furniture of home and get amazing improvements int them.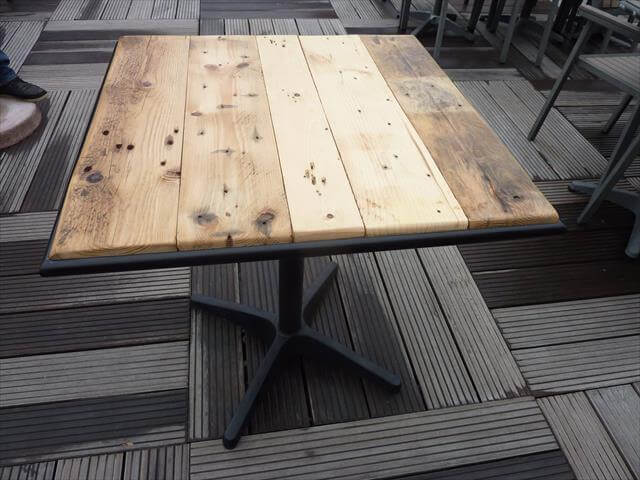 We just measure the dimension of pallet the targeted top of the table and then tear the pallet apart to fill the top with it. A little bit sanding of wood is always appreciable and make the wood look great and amazing.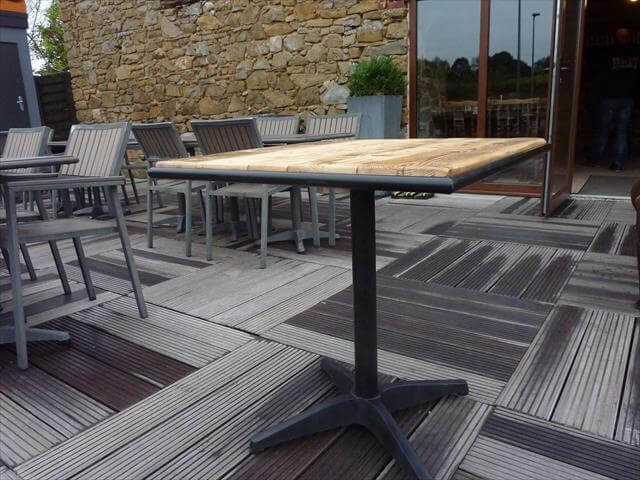 Use the proper cutting tools for best way fitting and smoothness of edges. Precise cutting will give you the best fitting of planks which is the only main thing in this whole DIY pallet project of pallet wood.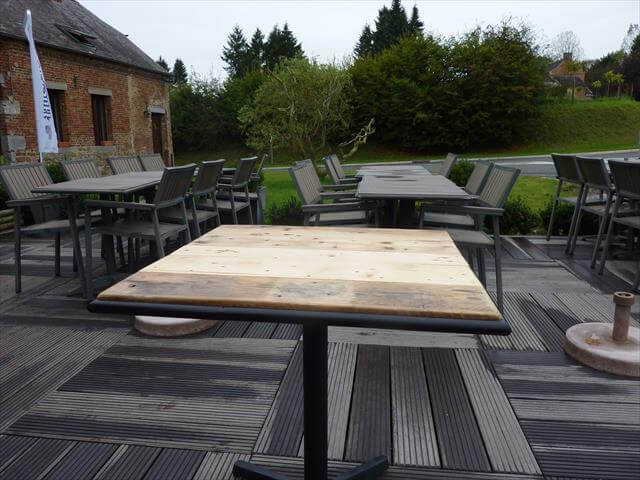 We just left the top in its natural light wooden shade which looks pretty rustic. If you have some other options to make it look great and stunning then go with them to get the desired and most personalized behaviors of your pallet stuff.