While re-decorating living room or making a sitting plan for home, the name of coffee table comes instantly in our mind due to its highly extensive character in home. But how to find a thrifty ways to get this chic type of table? The solution lie in pallet wood which mostly people throw out or burned them as an unworthy type of wood. We have also reused the same rustic skids to get this DIY pedestal pallet round coffee table which will be really worthy addition to every sitting space.
If you want a low budget, beginner friendly and really special type of DIY outdoor pallet coffee table then this round topped wooden table will be a best and suitable choice. We just want a really rustic look of our pallet coffee table so it still carries the nail holes, rustic wooden knots and weathered appearance. You can make use of round cutting wooden tools to get a perfect round top which really arrest the eyes.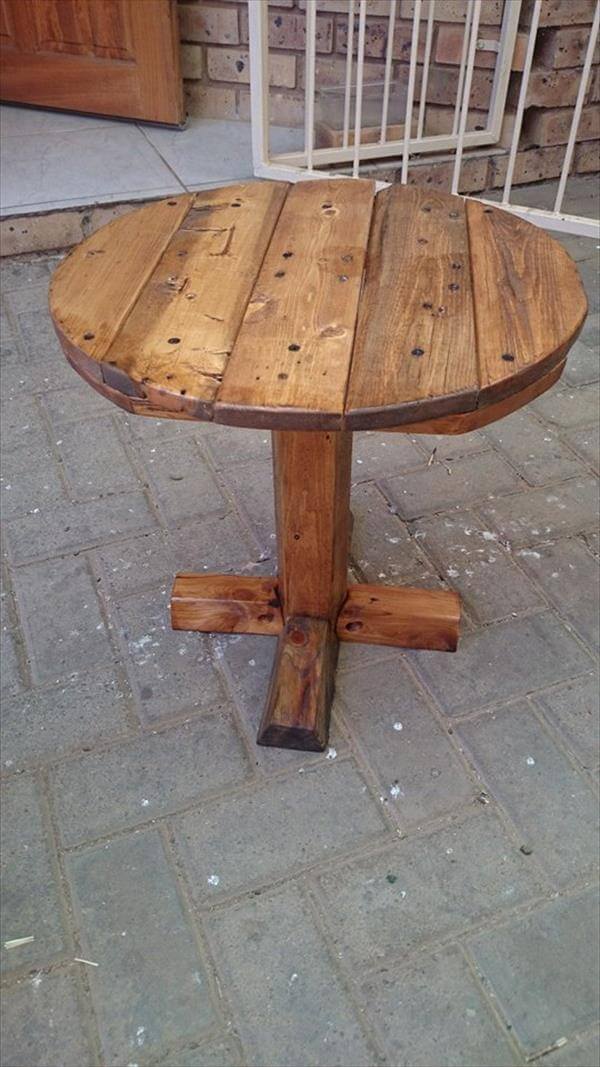 This round pallet table has purely been resurrected out of pallet wood, you can also use the one sided wheel of a wire drum to get such a nice top. One thick pedestal length is the only source from which it gets the spellbinding and unbeatable beauty.
Pass the wood from sanding, staining and some finishing wooden coats to get the splendid wooden nature as a whole. Make use of perfect hardware to hold the top on a one straight vertical leg.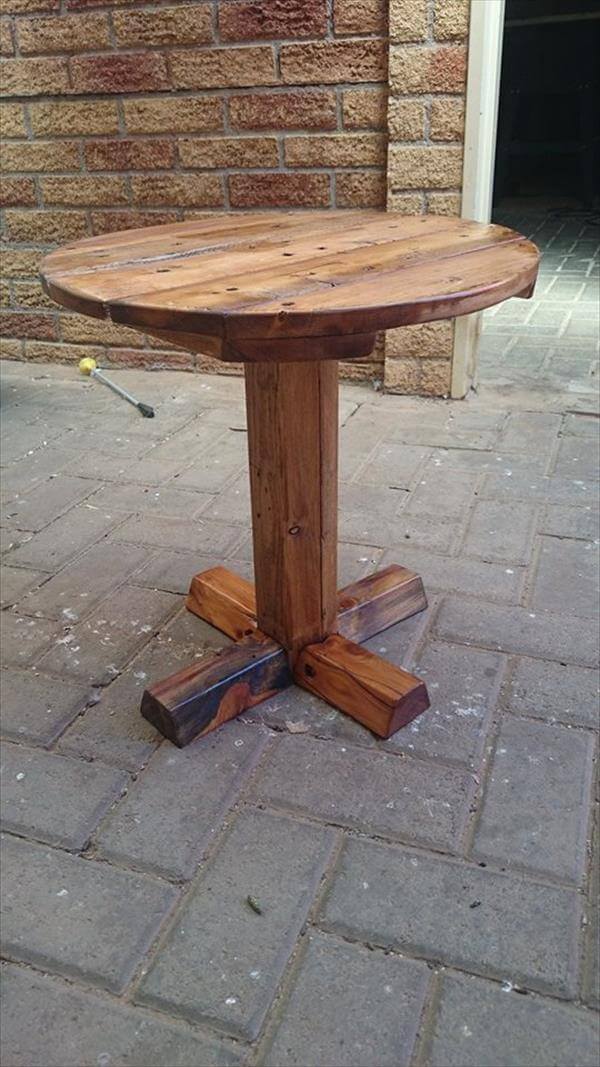 We have made its edges smooth from all sides for a throughout soft touch of wood. Make it rubbed with sander paper using your creative hands until you get the required nature of wood surface. Sanding also facilitate greatly the next varnish, stain, and paint coats.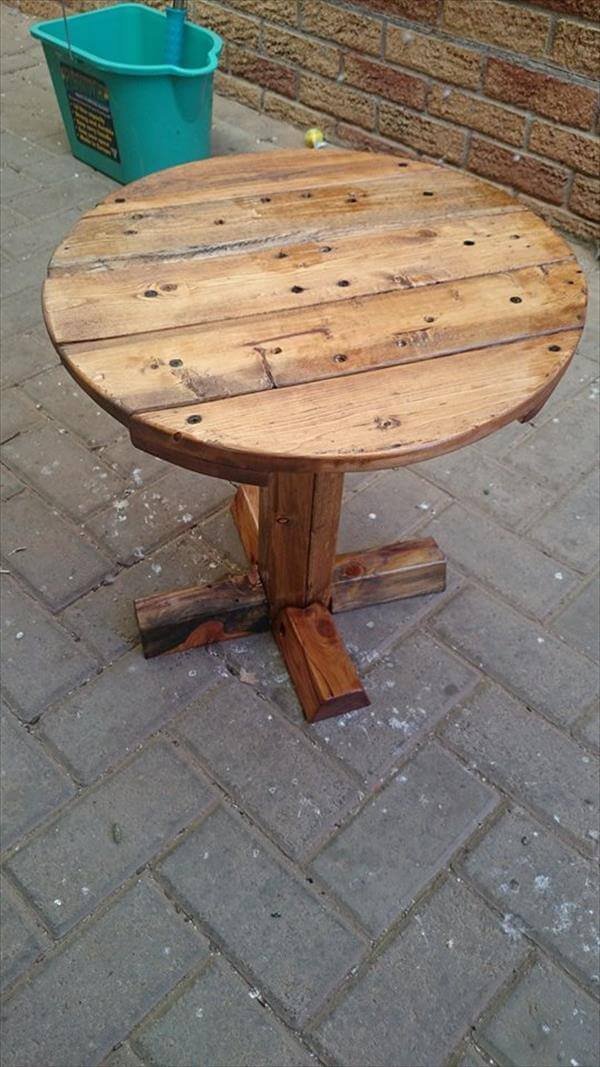 We have just finished this pallet table project off with a clear coat of wooden stain to get the perfect sensational wood look. Add it in besides of your living room couch to get great serviceable duties like to support the beverage and to fulfill some living room garnishing plans.