Whether it is holiday or the time after work, your TV lawn is your first preference. A TV lawn or media room cannot be perfect in service until it is not fully equipped with suitable furniture and TV stand is one of the major furniture pieces that a media room should have. Here we have reclaimed a DIY TV stand with book storage feature through old and aged wood reclaiming at home. We have used the discarded and leftover odds and ends of wood lying in surroundings of home and achieved this wooden ledge with a large storage space and shelves.
If you are not having enough sources to make this DIY furniture at home then make use of pallet wood which is the cheapest plan to get some useful wood at no cost. Lower panel can significantly be used as DIY bookshelf to store your treasure of knowledge in secure and safe way.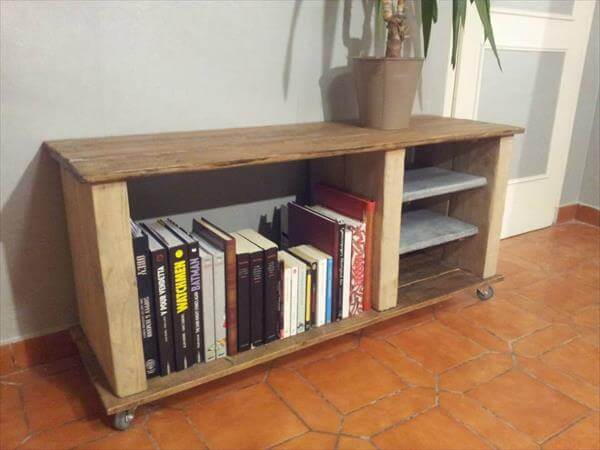 You can grab the pallet wood to make a copy of this chic DIY pallet table which we have raised on wheels for just fun and effortless movement in home.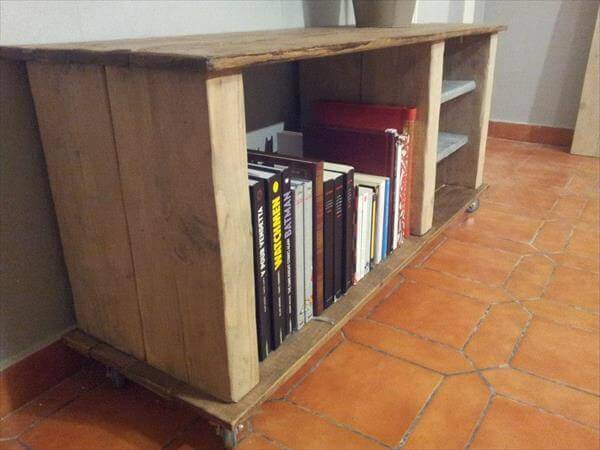 Rustic wooden surface gives it a mid century inspired look which looks much awesome and eye-catching. We have fixed it up with stone shelves which held much precious and arresting.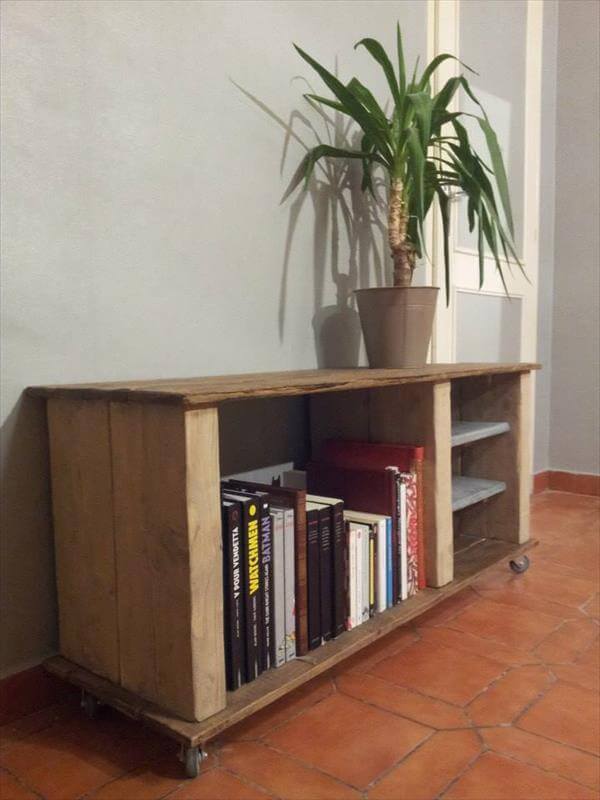 We have used the mixed types of wood in form of bits and pieces to design this dutiful and profitable piece of furniture. A TV stand was our dire need in living room so choose it as a target to be designed out of useless and discarded wood.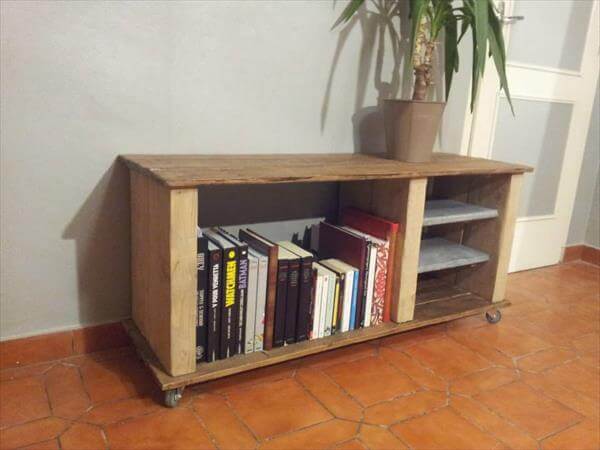 Any of both the home scrap wood and pallet wood can go for this overcoming pallet behavior which is entirely a very handy plan. Books can be replaced with any other item like the media items and DVD storage.
Make this stunning crafting phenomenon of this DIY pallet craft copied at home and enjoy a super sturdy TV stand or media console table free of cost with a little bit handwork at home.