Here we are with a very nice type of table with natural beautification of green plants and you will surely like to use it all the day long in your routines. Cost prize of this handmade pallet table is going to amaze you! it is zero in budget and has been made purely with rustic shipping mostly known as pallets!! Make your guest feel comfortable by putting this DIY pallet table with planter in front of them. They will take it as a high support to their beverage and food items and can go for long conversations without any hitch or trouble.
Table has been give a cut out a deep slice at the mid manage it for growing plans. This deeply cut table top inlay can be targeted in numerous different styles for perfect table garnishing and decors plans. Give it a stone fill or put some potting soil to plant your favorite herbs and succulent. These unique natural looking DIY pallet table ideas are just best to make your feel fresh at every morning and can live very long!!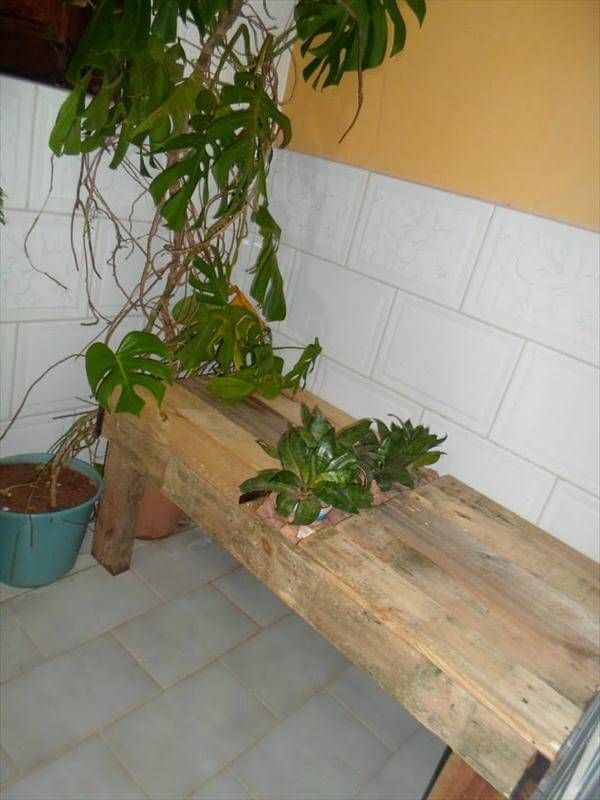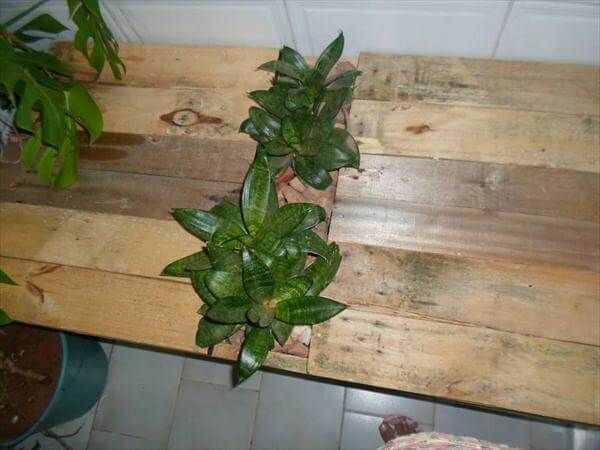 Pallets can easily be modified by a process of disassembling and reassembling to get highly functional shapes of wooden objects, just like this rustic table with planter!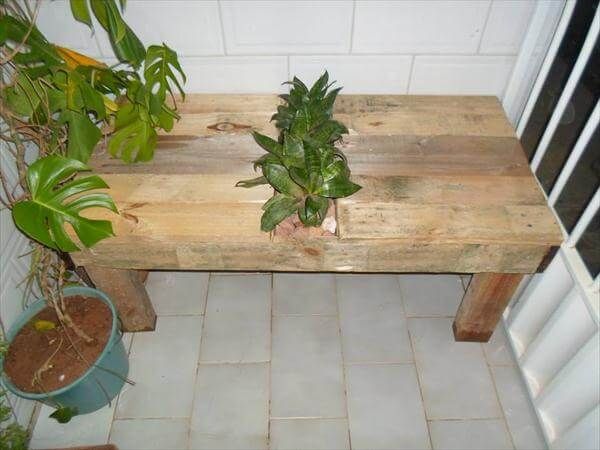 You don't need to put over a decorative pot or flower vase on this table as it has already been naturally garnished with planter setup. Highly adorable design of DIY pallet coffee table for patio sitting and will be arresting to use for garden potting and decor purposes.