One of the scheduled tasks of home which we daily do in time of leisure is the watching of TV. We mostly built the TV setup in living room or media room of home which required a specified type of table to hold the TV and media items. We have resurrected a DIY pallet media console table and a TV stand out of rustic pallet skids lying around the home.
We were just willing to have a this type of furniture for our newly build media room, while we surfed the internet then this idea of pallet furniture came to us and it make us satisfied with lasting endurance and high functionality. This was an great interior development which we done without spending a bit of our hardly earned money. You can make a copy of this DIY pallet TV stand for depiction of this highly functional pallet behavior which is just a piece of cake to be made at home.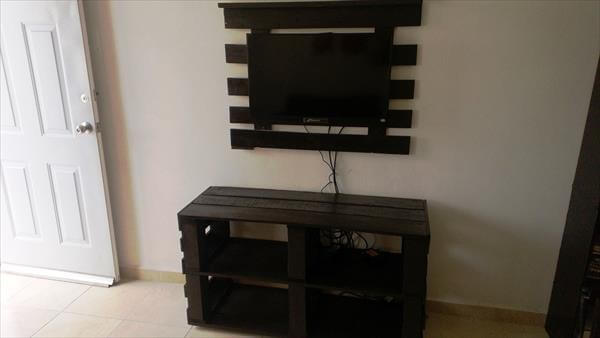 We mostly take the start with disassembling of pallets which may be time taking task. Make use of pry bar and remove the tightly bound nails with nail puller to facilitate the dismantling of pallets.
Pallet skids handle a lot of weigh at shipping areas so it is very often that they came with lots of splinters on the surface. We should pass the pallets through a completed sanding process to remove these splinters and to cause a smooth touch of wooden grains.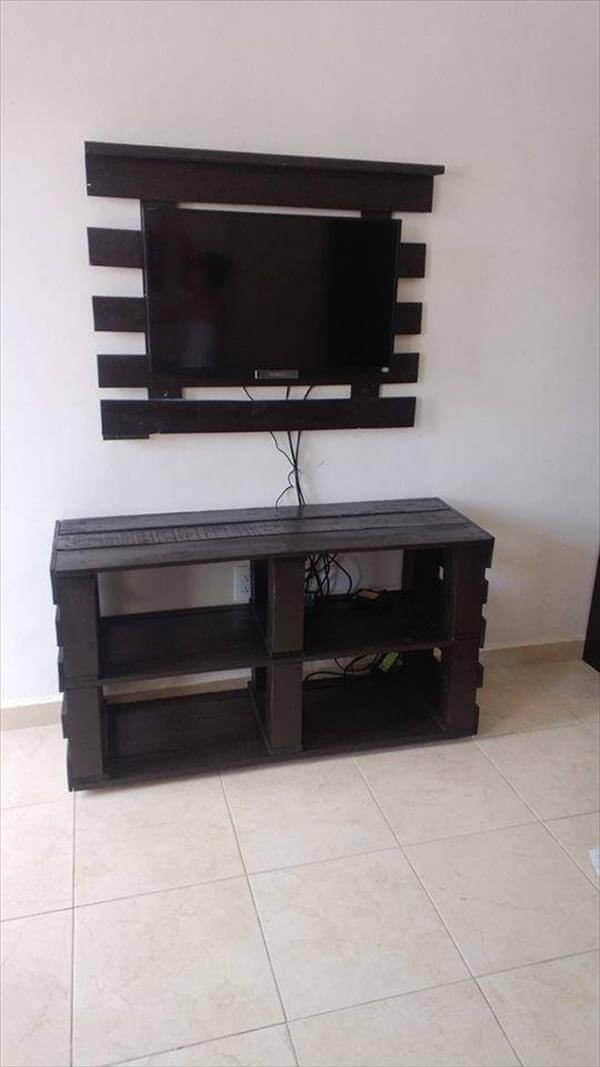 We readjusted some disassembled pallet pieces to have a board shape which we further developed for holding of an LCD TV by using the appropriate hardware hanging system. We fixed this TV set up just right up the media console table for impressive and graceful looks.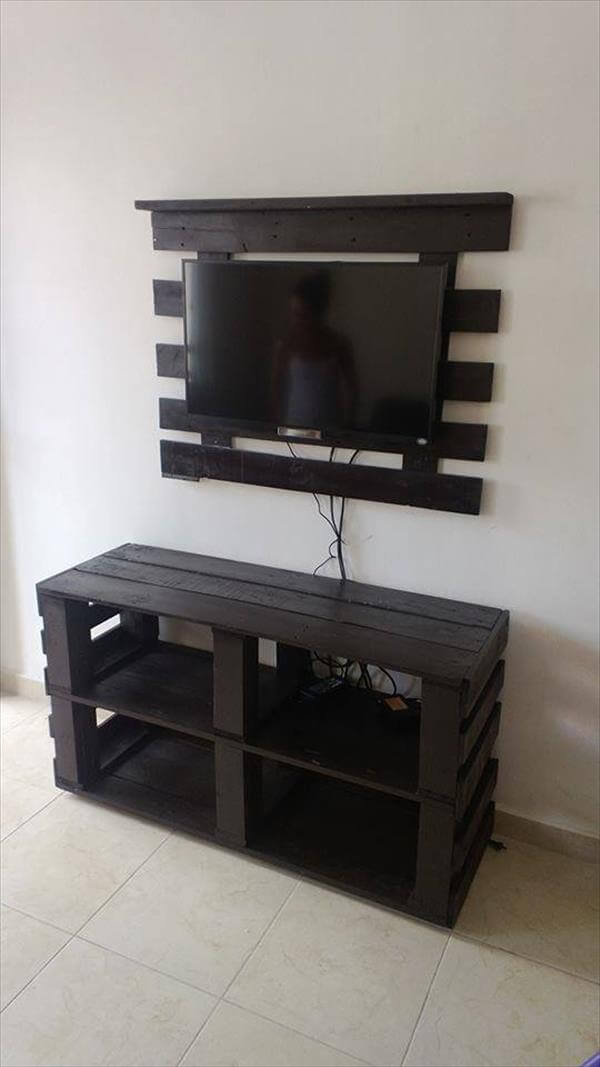 The DIY pallet table to store the media items like CD and DVD records, Buffer, amplifier and any other item which is in your thoughts. We have given this pallet furniture and dark wooden theme through hand staining with dark walnut stain which also adds the wooden strength.