As the summer months approach, homeowners may be wondering how to keep their houses cool and comfortable without ending up with high energy bills. They also want to soak in the summer sun and enjoy more outdoor activities without suffering through the hot, humid days that come with it. If you're preparing your home for the summer months ahead, here are some considerations that can keep your house cool and comfortable all season long.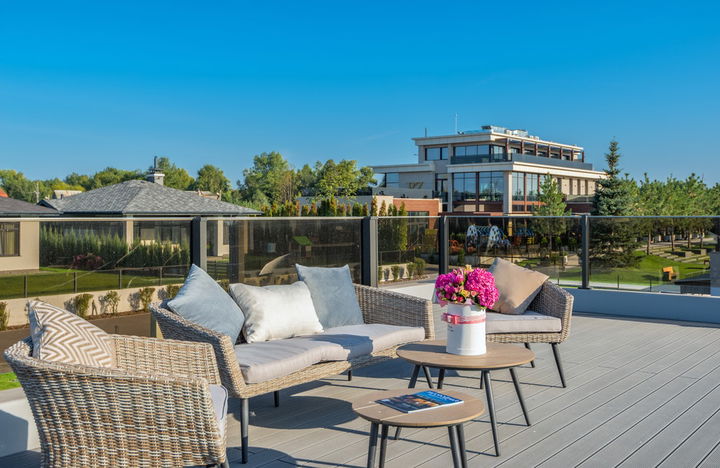 Take Care of the Air Conditioning Unit
Don't wait until the summer season to start thinking about your air conditioning unit. Now is the time to schedule an AC tune-up. Call in an expert to look at the system, carry out any maintenance work needed, and make sure it's ready for the hot season.
You'll also discover whether you need to upgrade the system, carry out repairs, or have any general maintenance performed. Keeping the air conditioning unit in good working order will reduce your utility bills and ensure it does not give out during a heatwave. If that happens, especially during mid-summer, a home warranty with HVAC coverage will guarantee you'll have immediate access to affordable services from a licensed technician nearest to you.
Search and Seal Air Leaks
Air leaks lead to wasted energy, translating to higher utility bills. Look for air leaks around windows, doors, baseboards, electrical outlets, vents, and other openings in your house.
Consider hiring a professional home energy evaluator to identify places that let the cool air escape from your house. Once you've identified all air leaks, seal them with caulk. You can also use weather stripping around doors and windows or draft dodgers if you have cracks in your walls.
Invest in Darker Window Blinds
Keeping your house dark during the day might keep it cooler. Investing in darker window blinds will help stop the sun's rays from heating your house. If you have white window blinds, consider painting them darker or getting new ones. Select special materials that block out heat when buying new blinds and window coverings.
Check Your Home's Insulation
Check your home's insulation and add more, if needed. Insulation keeps the indoor temperatures constant and outdoor heat away. Some types of insulation, such as fiberglass, work better than others to keep out the heat.
Look for New Landscaping Ideas
Prepare your exterior landscaping for the summer by mowing the yard, clearing debris, and planting. Keep grasses green by watering them often, especially once they start to grow more slowly in the heat of the day. Make your yard colorful by planting brightly-colored flowers and shrubs. Consider planting taller shrubs next to the windows to block sunlight and heat.
Consider Installing Awnings
Install awnings to shade your windows. You can attach them to the outside of your house or build out the overhangs on your porch to provide extra shade for windows that get direct sunlight in the afternoon. Look for cheap DIY tutorials online, but use high-quality fabrics designed for outdoor use. If you need help, it's always best to consult an expert.
Check the Deck and Patio Furniture
Storing your outdoor furniture for the summer prolongs its lifespan. If you have wood, metal, or plastic furnishings, taking them apart and keeping them in a dry area with plenty of ventilation will protect them from moisture damage and rust.
Inspect the furniture as the warm weather approaches to ensure it is in good condition. If you're buying new pieces, start now to find the ideal furniture. Pallet patio furniture is also an excellent economical summer choice for longevity.
Additionally, consider installing shade sails over the deck of your house to provide additional shade during hot afternoons. You can even create custom designs for more aesthetic appeal.
Check the Plumbing System
Check whether the plumbing system is summer-ready. Frozen pipes that thaw out in the spring can lead to all sorts of problems, including significant water damage to your home. Give the plumbing in your house an inspection when the weather starts warming up, especially if you had issues in the past.
Note that ice dams can form when the snow melts on the roof and refreezes when it reaches the colder gutters. When you clean your gutters early in the spring, be careful not to make the ice dam worse by creating a bigger opening for water to rush behind siding and into your house's foundation. Also, install leaf guards on your gutters before they start filling up with debris.
Install Fans in High Traffic Areas
Install fans in high traffic areas to keep the air circulating. Ceiling fans draw warm air up, making it easier to push down cold air. Portable fans are also helpful and an ideal choice for hot afternoons.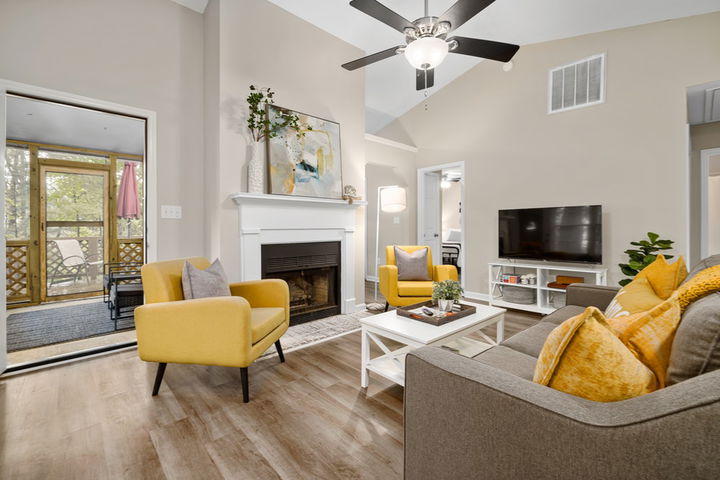 Brighten Up Your Home
Take a walk around the property and consider adding fun summer decorations like windchimes, lanterns and outdoor lighting for summer parties, and even sun catchers to add some flair. More color and light can improve the mood and make your home more welcoming.
Additionally, prepare your home for potential power problems by installing an emergency generator if you don't already have one. Doing so takes away any extra stress from summer storms or power outages.
Clean the Entire Property
Carry out a deep clean of your entire property. Ensure the gutters are clear and all leaves are swept up. Keep your house tidy and prevent allergens and pests infestations by doing a thorough spring clean every year. Clean the chimney, refrigerator coils, and declutter. Have the carpets and rugs professionally cleaned as well.
Check for Needed Repairs and Upgrades
Check your windows for any needed repairs and inspect your siding to make sure there are no cracks or missing pieces. Also check your fence, porch, door locks and roof for any damages that need repairing. Consider having your roof inspected by a professional to ensure there are no loose, cracked, or missing shingles that can lead to leaks. If you find significant damage, it might be time to replace your roof.
Upgrade Your Outdoor Lighting
Give your outdoor lighting a face-lift if it's outdated or the bulbs have burnt out. Go for energy-saving options or solar-powered lights with motion sensors to lower power consumption.
Enjoy a Peaceful Summer
If you follow these tips, your house will be prepped to handle the summer's heat. Start early, consult with the right experts and focus on energy-saving options. As you will realize, most of these suggestions are cost-friendly but can transform your home into a summer-friendly space to enjoy the warmest months of the year.