Due to months of quarantine in some places, especially last year, a lot of us have come to appreciate our homes more. Hence, developing new hobbies, such as home improvement. However, many of them are just inspired yet not able to do anything because they fear that home improvements also mean spending money.
Apparently, you don't need to break the bank to improve your humble abode. There are numerous ways you can spruce up your home's aesthetics by spending little to no money at all. How? Here are some tips.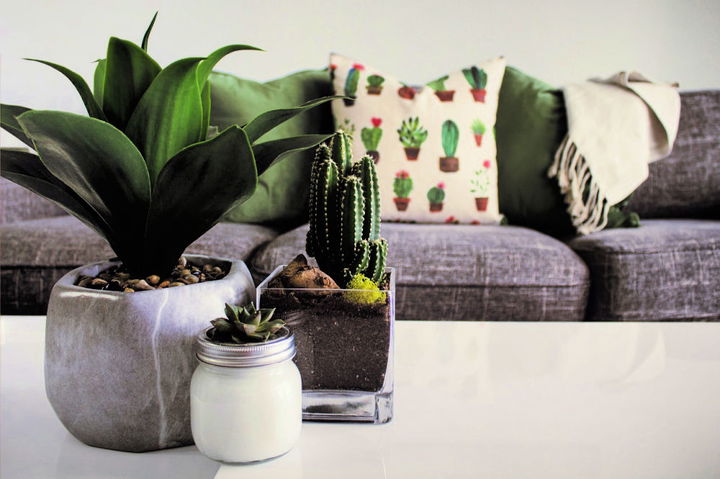 Rearrange Your Furniture
Sometimes, we get used to what our homes look like. Thus, over time, we feel like it becomes boring.
When this happens, many homeowners tend to buy new trendy stuff to add to their space. True enough, it will enhance a room's look. But if you're on a tight budget, this isn't always a good idea.
Sometimes, all you need is a little rearrangement to freshen up your space. Your sofas probably need some rearrangement to make your living room more inviting, you might need to move your bed to the other corner of your room to make it more spacious, and the likes.
You don't need to move everything, though. While this could also be a good idea, it takes more time and effort to do. What you can do is take a picture of your space and edit it to see which furniture layout will work.
Reuse and Recycle
You've probably heard how reusing and recycling can help the environment but it's still worth mentioning on this list. This is because reusing and recycling aren't only for the environment. Doing this can also help spruce up your home at a low cost.
With this, you can reduce the clutter in your home and reuse those trash to improve your home's aesthetics. You can repurpose your wine corks and turn them into a floating key ring, reuse your gallon milk jugs to water your plants or transform toilet paper tubes into a butterfly sanctuary.
There are so many ways to reuse your garbage. And there are countless DIY guides online to help you.
Don't Underestimate Coupons
Using coupons is one of the great ways to improve your home's aesthetics without spending too much. As per swagbucks.com, coupons provide a fast and effective way to reduce spending on shopping for decors. You can even buy more items while spending less compared to when you don't use coupons.
Even businessmen and millionaires use them. And it's what made (and is still making) them save more money, which they can use for more investments.
So, start collecting coupons as early as now. Some coupons also come with cash-back rewards that you can use in the future. This will save you a lot of money in the long run.
Compare Prices
If you have no choice but to buy because you need the item, make sure that you carefully decide on purchasing it by comparing its price to other shops or alternative items.
If you're shopping from a physical store, take your time and don't feel pressured about sales representatives following you everywhere you go. Instead, visit other shops for more options and compare their prices.
If you're shopping online, try to find similar items in other shops too and also read what their previous buyers have to say about the product. This way, you can find better deals that will help you get your money's worth, so you won't regret it after.
Display Family Heirlooms
Your family heirlooms also make great decor for your home. Not only is it a cost-effective thing to do but it can also add more personalization to your home. It will also help you in decluttering your home, especially if you're a sentimental type of person.
Display Your Art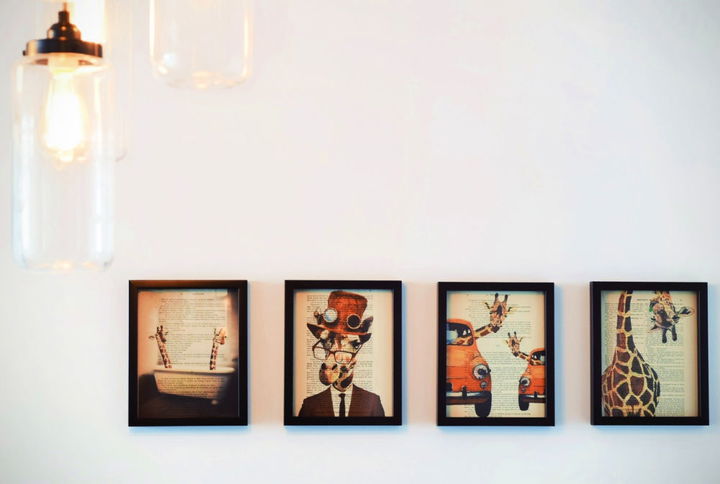 If you're into arts, why not display your artworks too? Arts make a room look more complete as it gives a fresher vibe to it.
It's also good for your mental well-being. It improves one's mood and even helps with spurring creativity and innovation. Plus, it improves productivity. That's why businesses invest in it too.
So, don't let your paintings sit in the corner, hang them. If you're into sculpting, display your works too. This will not only spruce up your space but it also gives it more personality.
Decorate with Flowers
Homes with gardens filled with flowers look so inviting and beautiful. Why not take some of them indoors too for the same results?
Often we just let flowers sit and wilt over time in our gardens, not knowing they can also beautify our homes on the inside. Like your artworks, don't just let the flowers just sit in your garden. Even dried flowers can add aesthetics to your home.
Show Off Your Collections
If you're into collecting something, such as coins, toys, books, or whatnot, make a space for them where you can easily introduce them to your guests. Doing this won't cost you a huge amount of money. Don't be shy, show them off!
Clean
Clutter can make our homes not looking their best. When guests come over, they will not be able to see your artworks, your collections, or just how beautiful your space is because their eyes will automatically focus on the clutter in your home whether they like it or not.
Hence, sometimes, cleaning might be the only solution to improve your home's aesthetics. It's a low-cost solution that will not only benefit your guests.
If you have a neat and tidy space, your house will also feel more like home. You'll feel comfortable and relaxed, which will help you enjoy your own space more. A clean space will also benefit your mood as you'll feel more confident and happier. And, of course, these days, a clean home is a must to keep diseases at bay.
Many homeowners feel daunted about changing things in their homes as they fear that it might cost them a huge amount of money. But, apparently, you don't have to spend a fortune just to improve your home.