Many people want to install decking in their backyard and this can make a huge difference to your home and life (as well as add value to the property), but it understandable if people are deterred when they look at the costs involved in sourcing wood. Fortunately, it is actually possible to build decking from wooden pallets and other recycled wood which can be much easier and more affordable to source.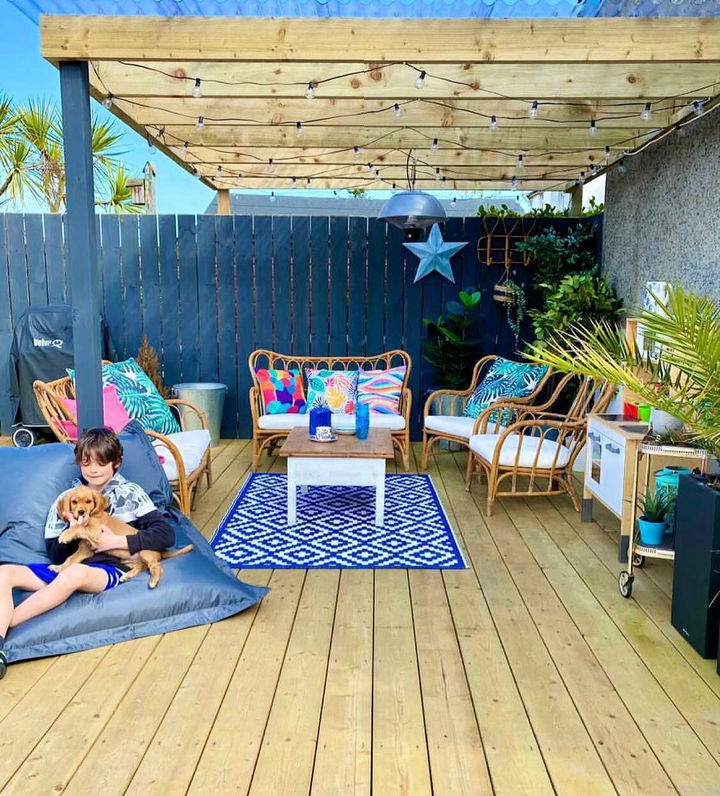 Sourcing Wood
It should not be too challenging to get the wood that you need to build a decking when you know where to look. You might have a few wooden pallets lying around yourself or you might have a friend, family member, or neighbour that can help out. It is also worth looking online as lots of people put up spare and free materials that they have for the collection. It might take some time, but with some effort and resourcefulness, it should not be too hard to collect enough wooden pallets to make a quality deck.
Measure the Area & Prepare the Ground
You will then want to measure out the area that you want to build your deck and to make sure that you have enough material. Next, you will want to prepare the ground by making it completely flat – the best way to do this is to use a ground leveller with a diesel generator to provide the machine with power.
Cut Joists & Place the Pallets
Next, you need to cut the joists and fit them in the shape that you have made before fixing them into the ground. You should then start with your edge finishing trim before cutting the pallets into shape and laying them in place and securing them to the joists.
Washing & Painting
At this stage, you will have a deck in place but it may not look too good. This is why you need to wash the deck with a pressure washer to remove any dirt or grime and use a water pressure washer for deeper stains. You then simply need to treat and paint the deck with weatherproof paint to give it a professional, complete look. It is then worth maintaining the deck throughout the year simply by cleaning it so that you do not suffer from wood discolouration or a more serious issue like rot.
A decking can make a big difference to your home and life, but it can also be expensive when it comes to buying wood which will deter many homeowners. Fortunately, it is possible to make a high-quality and attractive deck with old wooden pallets and recycled wood and it is actually a process that is relatively easy and straightforward and could save you a small fortune.