Living a sustainable life is satisfying and energizing. Just knowing that you are reducing the stress on the environment helps you live a happier life. In the past few years, being eco-friendly has become a popular trend in the health and wellness department.
There are a plethora of options to live an eco-friendly life, however, choosing these products can be overwhelming and daunting. One of the reasons why many of us feel this way is because we are unaware of ways to improve our living. Learning about sustainable architecture is a great choice as it enables you to live an evergreen life.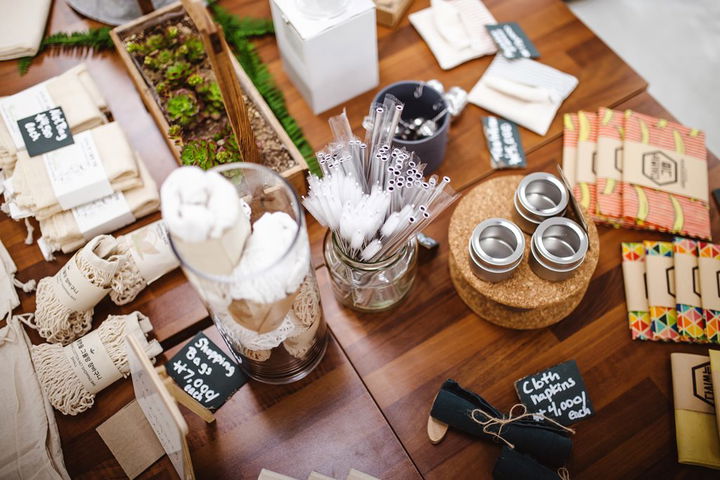 Now that you have made a conscious decision to switch to eco-friendly products. In this article, we will help you choose products that are environmentally friendly by considering these essential tips before you purchase.
Reusability
One of the first things you need to see before purchasing any product is to see whether it is reusable or not. If your product is not disposable the chances of it ending up at a landfill are very high.
When you use reusable products or materials, you reduce the stress on your nearby surroundings. Even if your product is compostable, it is equally a better option than those that are not reusable.
Durability
If the product you choose has a shorter shelf life, it means that you will probably have to keep purchasing it again and again. By doing so, you end up spending more money and the product you choose will be thrown away sooner.
Now when you use eco-friendly products, they are designed to last longer and maintain their quality. Likewise, you won't have to keep purchasing the product every year or so.
Materials/Fabrics
We know that eco-friendly products are reusable, durable, and even recyclable. But for you to live a green life, you need to choose the right materials. These fabrics are natural and organic which means they are not only good for the environment but also for your health.
Materials such as organic cotton, soybean fabric, wool, bamboo are all less toxic compared to the traditional fabrics in the market. With winter around the corner, people will want to cover themselves with quilts, blankets, and comforters. Bamboo quilts are exceptionally great as they are comfortable, breathable, and cozy. At Ecoy you will find a bamboo quilt made for all seasons that can work great for you.
Energy Efficient
Another important tip when choosing eco-friendly products is to find products that are energy efficient. This means that your product or device uses less amount of energy while getting the same amount of work done. If you are in search of an air conditioner, fridge, or even a washing machine, choose products that have a higher energy star symbol.
They might seem a bit more expensive than the regular devices but they will help you save money in the longer run. If you want to take it one step ahead you can consider installing solar panels or solar-powered products, as they are the most efficient way to save energy.
Packaging
As much as ensuring the product is eco-friendly, you should also watch out for products that are eco-packaging. This means that the packaging of the brand should be recyclable or at least compostable. Many brands take additional steps in ensuring they stand by their sustainable value and not just a marketing stunt.
For instance, glass or cardboard boxes are great examples of eco-friendly packaging materials that are good for the environment. If you are ordering online, read reviews by other users on the seller's packaging techniques or you can directly ask the company itself through their customer support line.
Manufacturing
The last point in this guide is to investigate the manufacturing process of your desired product. For this, you may have to do some research to find the information you are looking for. Most of the time the information provided on the product is generic or difficult to understand. Many eco-friendly brands proudly mention their manufacturing process as they know it is a necessity for their eco-conscious customers.
Not many people are aware of the manufacturing process even though the brand may claim it's eco-friendly. So if you are someone who likes to take an extra mile to ensure they are reducing their carbon footprint, then you must consider this step.
Final Thoughts
These are some of the tips that you can use when choosing eco-friendly products for your home.
Remember, living a sustainable life is not easy, it requires you to think beyond your normal understanding and take necessary steps to reduce your carbon footprint on this planet.
If you are looking for ways to design your eco-friendly home, pallet and cable spool furniture can be a great addition to your home. They can be used for various home decor ideas such as shelves, storage units, wall signs, and so much more/