Your living room should be a relaxing space where you can unwind after a hard day's work. It should be welcoming and comfortable, a safe space that will put you at ease.
However, staying on top of the housework can sometimes be a difficult task, especially for those of us who lead busy lives. Our possessions can pile up innocuously at first but eventually lead to every proud homeowner's nightmare: clutter.
Clutter, the accumulation of various bits and bobs, can make your living room feel unwelcoming and hectic, not to mention untidy. How can you avoid this unwanted accrual of junk? Read on to find out.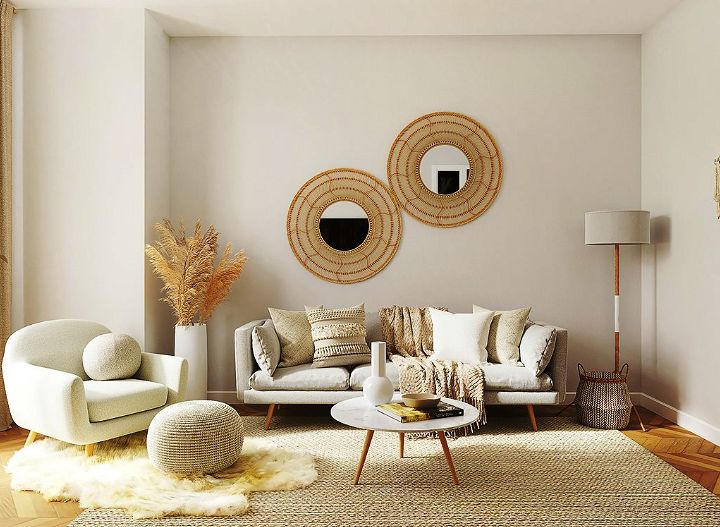 Multi-Function Furniture
Multi-function furniture can be a fantastic way to reduce the clutter in your living room. Consider items like ottomans with built-in storage or coffee tables with multiple drawers to give yourself extra space, letting you tidy away all those loose odds and ends. While this is an excellent option for small homes where space is premium, any sized home will benefit from multi-function furniture.
Don't let costs put you off when adding new pieces to your room. Have a look for discount options for living room furniture so you can declutter your relaxing space without going over budget.
Mount the TV
A TV can dominate a room and make it look smaller, and, what's more, TV stands are notorious clutter magnets. Solve both these problems in one fell swoop by mounting your TV on the wall. This will immediately open up floor space, making your living room seem larger and removing the temptation to use the TV stand as a makeshift table.
Exposed-Leg Furniture
Another trick to making your living seem larger and more clutter-free is by using exposed-leg furniture. Much like the TV mounting trick, exposed-leg furniture creates a more visual floor area, making your living room seem bigger and more spacious.
Clear the Floors
The floor is prime clutter territory. Shoes, bags, and, if you have small children, toys and games can pile up fast, creating mess and chaos.
A cheap shoe rack can be used to store multiple pairs of shoes neatly and efficiently. These can be placed inside cupboards to keep them out of sight. Hooks can be quickly mounted on the walls for hanging bags and jackets, while a toy box is ideal for storing all of your children's games. These three tips can help you immediately clear your living room floor, making the space neater and far more inviting.
Conclusion
Clutter can sneak up on you. Before you know it, the mess has piled high, and you're facing an uphill battle to get things back under control again. This problem is only made worse for those of us trying to balance a full working schedule with young children, with research suggesting mess and clutter can impact our mental health.
Thankfully, decluttering your living is easier than it may seem. Follow these simple tips to tidy your living space, and get the organized, orderly living room that you deserve.