Do you feel trapped by a small bedroom? Tight spaces can feel limiting and uninviting, which isn't the ideal vibe when you're trying to get a good night's sleep. But there are lots of simple ways to make a cramped bedroom feel more functional and comfortable for whoever's staying in it.
After all, improving what you have is a lot easier and more affordable than moving home, with average moving costs soaring to almost £12,000 in late 2021. So if you're staying put, below, read five ways to make your small bedroom more spacious.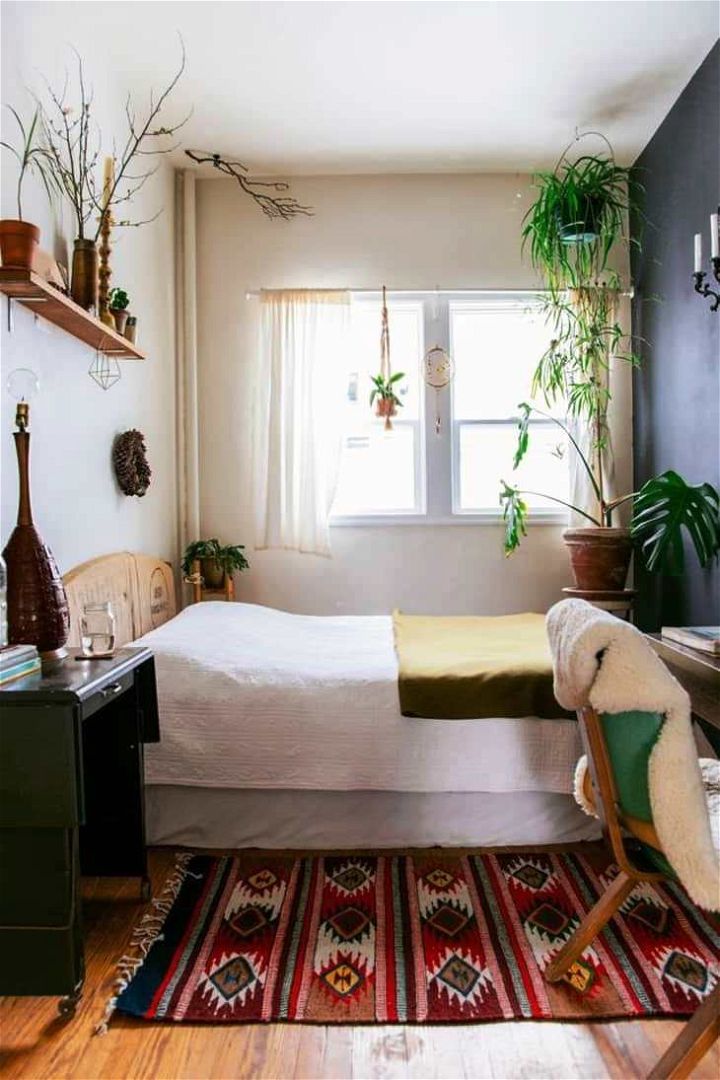 Get Multi-Purpose Furniture
Furniture typically takes up most of the space in a room. So when you're working with limitations, your furniture needs to work extra hard to earn its place.
Smart options include beds with built-in storage and side tables or desks that fold out as necessary. You could even try a DIY creation, like making a custom multi-purpose bed. You just need some creativity and a few materials, tools and parts, including basics like drawer runners and nails.
Choose A Bright Colour Scheme
Colour can quickly change the look and feel of any room. Darker shades have a tendency to make ceilings feel lower and rooms more cramped, for example, while lighter colours reflect light and make spaces feel airier.
You don't need to go all-white like a doctor's waiting room though. Pastels, beiges and light shades of grey will all have a similar effect.
Use Vertical Space
In small rooms, it doesn't take much to fill up your floorspace. So why not go vertical and use your walls too?
Installations like shelving can help draw the eye upwards, making a room seem taller. Plus, as well as offering extra storage for things like books, they also allow you to curate attractive displays with accessories like house plants, which have been proven to improve air quality.
Be Selective
If your room looks a little too busy right now, you might just need to get ruthless – especially if you've transferred furniture from previous homes rather than buying it specially.
Swapping a double bed for a single is an obvious option if it suits, but there are less drastic options. Do you really need two bedside tables, for example? And could any of your clutter live elsewhere, or perhaps go altogether?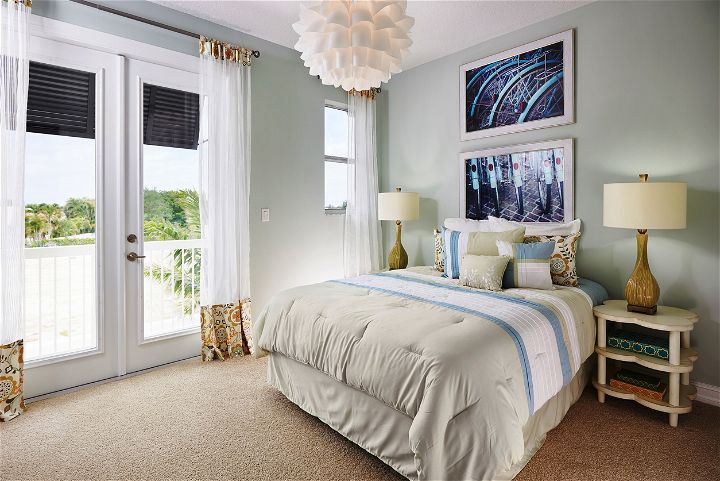 Final Quick Tips
Here are some final quickfire tips that can all help make a tiny bedroom feel perfectly sized:
Choose furniture with legs to show off more floor and wall
Use sconces next to your headboard instead of chunky bedside lamps
Try thin, floaty curtains to maximise natural light
Place a rug at the foot of your bed with only half of the bed sitting on it to elongate the room
Could any of these design tips help make your small bedroom look and feel bigger?