Whatever size your garden is, a decking area can improve its appearance and provide you with a great way to enjoy your garden. Whether you're interested in a ground-level decking area, a multi-layered decking area, or a child-friendly decking area, we have some great suggestions for you.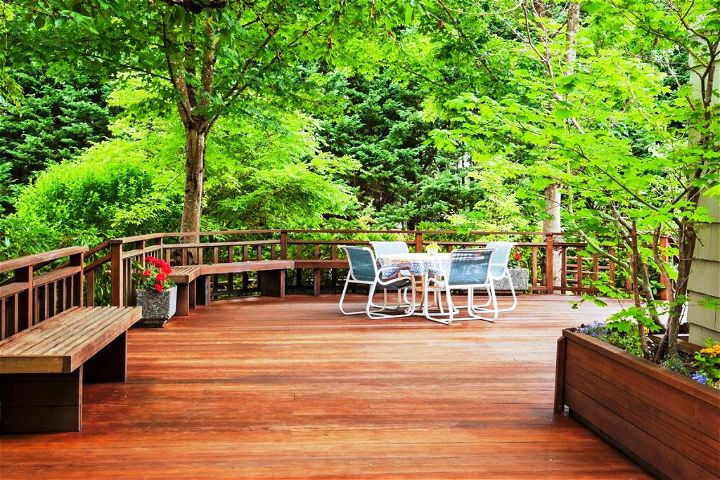 Read on for a list of five decking areas to help get you inspired.
Use Decking to Add some Colour to Your Garden
Composite decking is a great option as it is available to buy in a range of attractive colours from reds, greys, yellows, and many other colours. This means that you can choose a colour that works well and complements the design of your garden.
Similarly, timber decking boards are a great option as these can be stained or painted in arrangements of different colours, allowing you to create a completely unique look in your garden. You can choose to stick to just one solid colour or create an even more striking look by combining two or more colours. For example, you may want to consider merging white and navy to create a nautical design or grey and black to create a stylish, contemporary look. Timber decking costs are relatively low in comparison to various other materials.
If you are artistic enough, you may even want to consider creating a completely unique decking area with a bespoke design. Consider getting creative and painting a pattern or a mural on your decking to make it completely unique and interesting. If you do this, you can be certain nobody else will have the same decking design as you.
In the same fashion, you may choose to create a two-tone look by painting the decking boards a different colour from the fencing, railing, or balustrades that surround the decking area. Consider using contemporary colours such as whites and greys or mix up the appearance by contrasting natural wood with a bold colour.
Make Use of Levels
You can choose to place your decking at various levels and heights, depending on the surface and shape of your garden space.
A raised decking area is a great option for gardens with slopes or uneven areas as the decking can create a flat surface where you can place a seating or dining area. If you build a tall enough frame, you may even be able to use the space underneath the decking for garden storage.
A deck that is built at ground level is great if you want to create an even, flat surface in your garden. Plus, ground-level decks are easier to build than raised decks.
If you want to create something unique, why not consider integrating both ground-level and raised decks in your garden to create different platforms and areas? Different levels in the garden can create an eye-catching look with a unique appearance.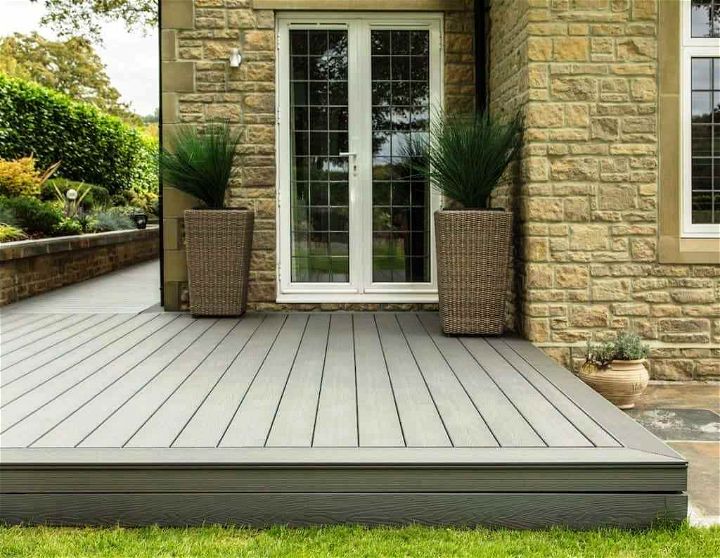 Choose The Best Shape For Your Garden
It's important to be open-minded when deciding on the shape of your garden decking. Consider your space and design your decking to best fit in the space. Rectangular decking areas are the most common options as these are clean, traditional, and easy to install.
Decks with straight edges are easier to construct than decking areas with curved edges. However, decks with curved edges can help to create a much softer finish to the overall garden design. Curved decks look great when combined with grass, gravel, or bark against the curved edge.
Consider Various Patterns
You can lay your decking boards in several different configurations to create an interesting type of effect. For example, you may choose to lay your boards in a horizontal design, a diagonal design, a zig-zig style, or a picture frame design. If you want to create an interesting and eye-catching appearance, consider going to something a little bit different.
Alternatively, you may want to consider opting for deck tiles rather than decking boards for a completely different and unique design. Line up your decking tiles if you want to achieve a horizontal design, or go for an eye-catching checkerboard-style effect by aligning vertical and horizontal deck tiles.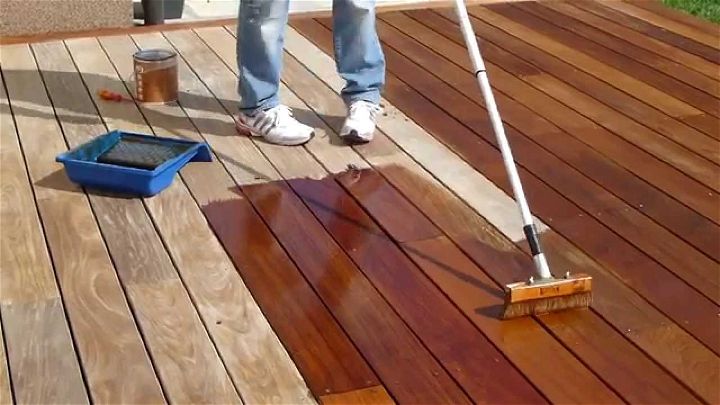 Mix and Match Various Materials
If you want to add an exciting look to your garden, consider adding some different elements to your garden by combining the decking materials with other materials. For example, you can incorporate a mix of decking boards and patio paving slabs.
You can complement the decking by creating a paved edge. This will give it a contemporary appearance. Alternatively, you could choose to go bold by slotting a line of paving stones in the centre of your decking area for a unique, tailored look.