The popularity of social media has sparked a search for fresh approaches to interior design. And wooden pallets (skids) are in the spotlight. The pallets are built to last. It means pallet wood projects are durable, and the furniture made from them lasts for years. It's easy on the environment and doesn't weigh much. A perfect match for a teenager's room! Pallet furniture may also be beautiful and sophisticated. How to make that happen? Read on to find out.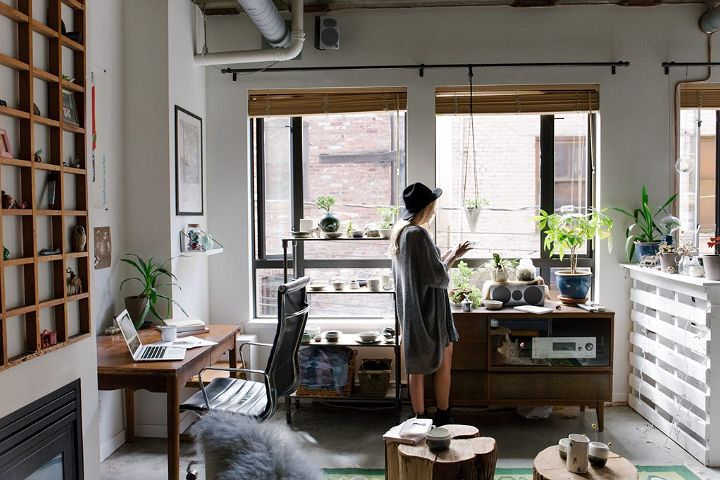 Using pallets for a desk
Using a pallet as a desk is the first thing coming to mind in this context. It's crucial for furniture to be suitable for long periods of use. Also, it shouldn't cause any harm to the teen's back or posture. A pallet as a desk can deal with both of the mentioned demands. Most of a student's time is spent at a desk or a table. For example, one can read a favourite book, do the routine research required for their studies, etc.
Therefore, quality and comfort will be a priority. When the body is comfortable, the mind works better! So one can relax and focus on writing an essay on Hamlet, coursework in biology, a research paper on applied sciences, or other college assignments. Online services with proper examples will help with essay writing, and cosy furniture will make your studies productive and pleasant.
One more undeniable advantage is accessibility and environmental friendliness. The pallet desk will not cost you much. In addition, you can come up with the functional design yourself. Do you want a big table with storage spaces on the sides for your young student to study effectively? Or probably simple, minimalistic construction is better? The choice is yours.
Why can pallets be a creative design solution?
Currently, we all witness a rise in the need for unconventional, eye-catching interior designs that make a statement. Also, people are looking for affordable and natural materials that can be transformed into unique furniture. Here is where pallets come in handy. Modern designers use pallets to dress the whole office, make shutters for houses, and more. If you're a fan of industrial decor and like DIY furniture projects, you can also breathe fresh life into old wood.
With little ingenuity and a small investment, you can make any of the following items:
coat rack;
writing table;
sofa;
bookshelves;
bed;
dining table and chairs;
garden furniture.
Wooden pallets have the potential to be both cost-effective and eco-friendly. They can support lots of weight and are easy to work with when creating a new piece of furniture. Even a beginner can do the job if the project is simple enough. So simplicity, eco-friendliness, and fresh, unavoidable appearance are the main reasons for this material's great potential in design.
Pallets bed
Have you looked through tons of Pinterest pallet bed ideas? They really look unique and inspiring and are so different. But there is one apparent common benefit of pallet beds. We talk about the furniture's height! Everyone can choose the height that is ideal individually. And more importantly, you can make space for things, books, or shoes. No limits!
Pallet furniture in a bedroom may convey a sense of playfulness and youthfulness or calm and elegance, depending on the colour palette used. If it's a teenage girl's room, purple, mauve, pink, hues of orange or red, and even white sound pleasing. The best way is to ask a person who lives in the room and use her favourite colours.
There can't be such a thing as too many ideas. You might benefit from additional common advice on furnishing and designing a student's room. Pick the ones you like, add something from yourself, and do not wait too long to realize the intended.
How convenient is it to use pallets and how to use them in a teenager's room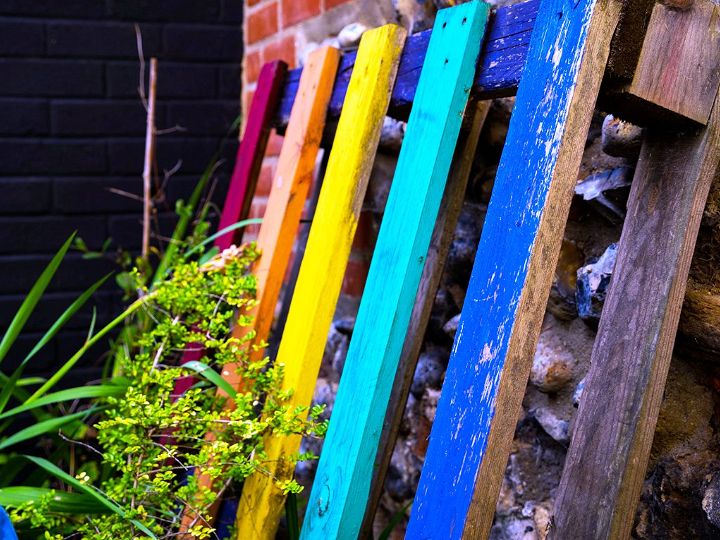 The main thing to care about after deciding to use skids in a teenager's room is picking safe material. Only this way will you make your experience successful and your furniture – convenient. Focus on the ones made from southern yellow pine or oak. Pine lumber is used more often because it is cheap and widely available. Make use of this in your DIY pallet furniture creations. An absence of a marking or stamp indicates that the item has never been used outside of the United States, making it suitable for your home projects.
The next step is moving to the "how to use it" part. Here you have maximum freedom for experiments.
This material can be interpreted in infinite ways: a bed, a table, or a planter are all possible projects using pallets.
Conclusion
Pallets may be used as soon as a teenager enters the room to help them sort through and store different items. If you're bored with the look of your children's rooms in your house, make use of skids! They may be moulded into a sofa, table, bed, bookshelves, etc.
This material is popular because of its eco-friendliness, natural texture, and big design potential. Also, it's very affordable. So if you want a big unique table or high bed with storage shelves at a low price, pallets are worth a try!