As temperatures rise, nearly everyone's thought turns to outdoor living. Blooming flowers and the scent of backyard barbecues lure many out onto the patio or deck with family and friends. Expanding and improving your outdoor living space can give your family more area to spread out and help you take full advantage of your landscape. Fortunately, creating a functional and inviting outdoor space can be easy and affordable. Here are five ways to transform your outdoor living space into a private oasis.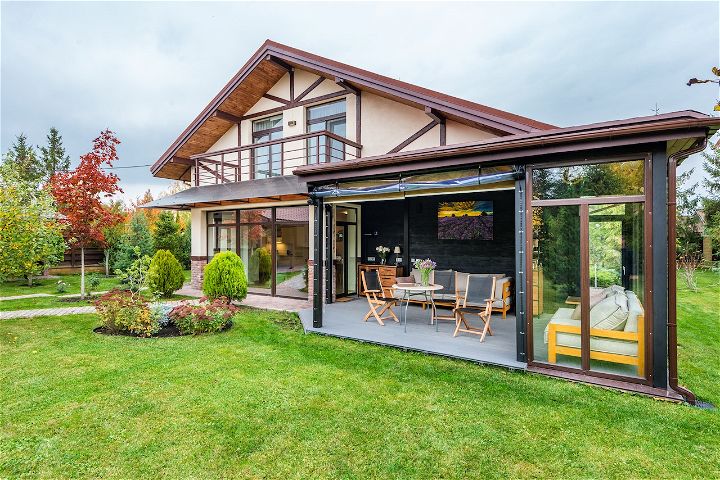 1. Install a pergola
One of the easiest ways to improve your outdoor living space is by installing a pergola. An outdoor pergola offers a sophisticated source of shade, serves as a breathable cover, and significantly enhances your home's curb appeal. In addition, modern pergolas come with designs that can be customized to fit your unique outdoor needs. These patios are easy to install yourself but hiring a professional pergola installer will expedite the process and ensure the project is correctly done from start to finish.
2. Use bold colors
Earth tones may look attractive in your living rooms, but in the outdoors, they will shrink and mix with the surroundings. Consider using bold and bright colors when designing your outdoor living space. Bold colors will give your outdoor space a unique and exciting flare that will brighten the area even more. Buy planters of different sizes and shapes. You don't need to buy pots that come with designs on them. You can just purchase a plain planter and paint it in your own design.
3. Install decorative lighting
Increase your home's appeal by incorporating decorative lighting in your outdoor space. There are many ways to display lighting throughout your outdoor space, and you don't require an electrician to complete the hand wiring.
You can place lights under trees for dramatic uplighting, along pathways for visibility and safety, and under steps to create a unique appearance. Add solar-powered LED lighting or any low-maintenance lighting that can transform your space and allow you to enormously enjoy the outdoors after sunset.
4. Add warmth by adding a fireplace or fire pit
Adding a fire element can quickly transform a dull outdoor space into a warm and welcoming area. A fireplace can help keep you outside on cold summer nights and can be a great winter feature in more moderate climates. Depending on how much you want to spend, a fireplace can be as cheap as a hole in the ground. You can also make your own fire pit using either pallets or flagstones.
5. Create separate sitting areas in your space
In many homes, outdoor living space is one central area, either a deck or patio. You can expand your outdoor space by creating separate spaces in your backyard for more intimate events. Adding a small table and some chairs under a tree can offer alternative seating. If you have more space, consider adding a porch swing or hammock.
Endnote
You don't need much space or a landscape architect to create a welcoming outdoor living space you can enjoy with your family and friends. Making simple and cheap additions can go a long way in improving your outdoor space and ensuring that you want to use it throughout the year. The key is to use your outdoor living space effectively to get the most out of it.