Watching design shows on TV, you might start to feel jealous of all the new-construction houses with their sleek, modern features. Older homes tend to have more traditional elements that can clash with modern décor, so if you want to give your house that modern feel, you will need to make a few changes to more fully integrate modern design.
Fortunately, modernism is one of the easiest interior design aesthetics to achieve. Here are some small ways to make a big modern impact on your older home.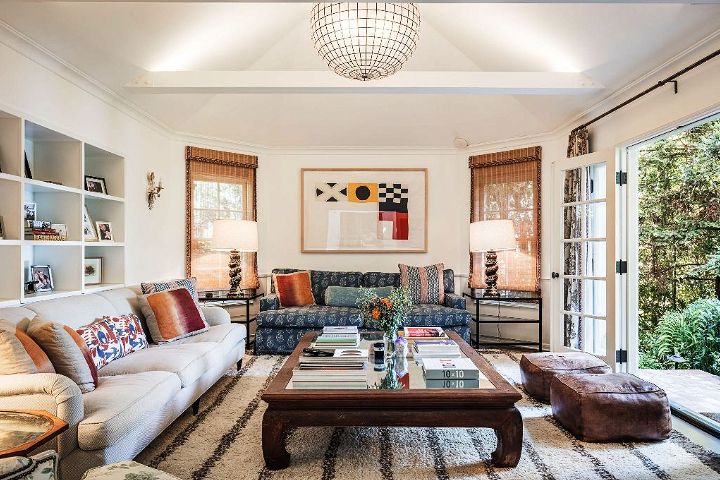 Design With Purpose
In many of its philosophies, the modern design movement overlaps with minimalism — especially in the belief that every item in the home should have a purpose. Modern interior design does not have superfluous décor in the way that farmhouse, glam and eclecticism do; you are not likely to see walls and countertops cluttered with decorative elements in a chic modern home.
Therefore, the best way to start making your home look and feel more modern is to start getting rid of decorative pieces that serve no purpose. Every item in your home should have an important function or else be hidden away in storage. By prioritizing purpose in your interior design, you will create a cleaner and more modern space almost by default.
Eliminate Ornamentation
The modern style celebrates the beauty of simplicity, and in doing so, modern interior design does not make any use of embellishment in architecture, furniture and household items. Decorative flourishes that are common in traditional interior design, like applique, carved wooden elements, patterned textiles and more, tend to be absent in modern homes, which instead elevate simpler lines and solid colors.
Curves are coming back on trend, so you might see more curvy furniture and decorative elements available in the modern style. Still, you should be careful about keeping your curves to a minimum and emphasizing clean, straight lines in most of your décor.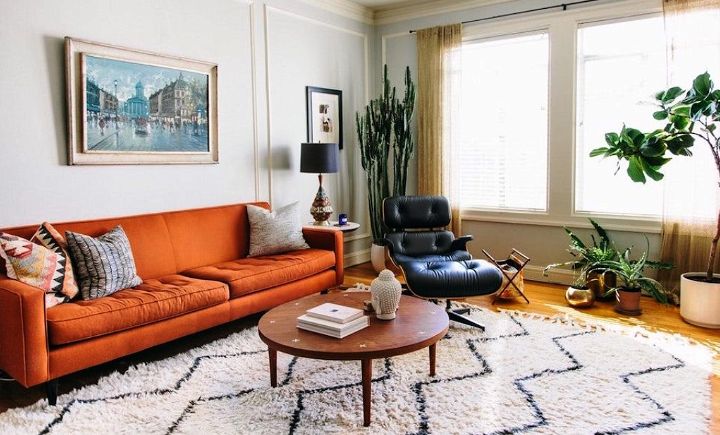 Add More Contrast
Modern color palettes tend to focus on neutrals and perhaps even eliminate color altogether, utilizing only white, black and shades of gray. Thus, a good way to give your home that modern feel is to mute your color palette significantly. Still, because you need your interior spaces to have visual interest, you need to increase the contrast of different components of your design. Without using wild colors, you should make some components of your home darker in tone while you lighten up other elements, with the effect of making the space feel open but visually intriguing.
Update Fixtures
Fixed pieces in your home can serve to ground your interior style; even if the rest of your furniture and décor suggests the modern aesthetic, a wicker-bladed ceiling fan or a brushed bronze sink faucet can create confusion and chaos in your design. As soon as possible, you should update your most prominent fixtures with modern alternatives, like modern ceiling fans from a highly respected brand or sink hardware in black or chrome. The larger and less cohesive the fixture, the more important it is that you replace it with something newer and more modern.
Use Honest Materials
An easy way to cheapen your modern aesthetic is to purchase low-quality modern décor made from inexpensive materials like plastic or veneer. Another important component of the philosophy of modern design is honesty, and you can translate this philosophy by utilizing materials as they truly appear — not as cheap substitutes for more expensive materials. You can use plastic pieces in your design, but it should be obvious that the pieces are plastic; they should not be masquerading as another material, like wood or glass.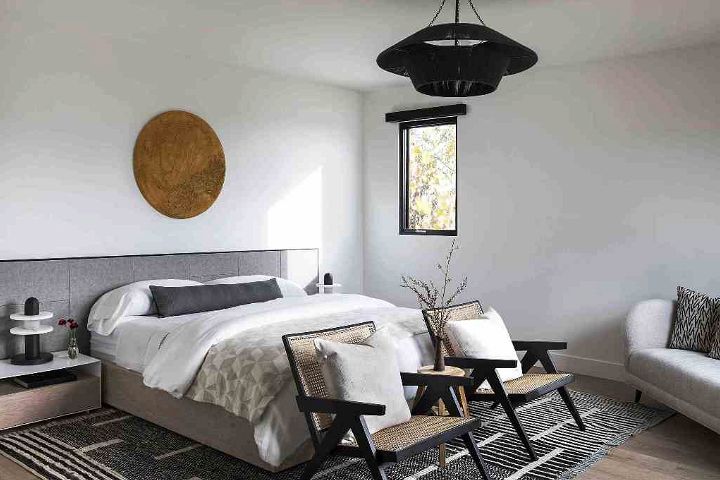 Integrate Nature
In many ways, modern design works to simplify interior spaces to highlight the natural and inherent beauty of existence and the world around us. To that end, you might look for ways to celebrate natural beauty in your space. You should feel free to decorate with living plants of a variety of sizes and shapes, and you should try to keep your windows free of covering to welcome natural light and views of your outdoor spaces.
Modern design is immensely appealing, and it is not particularly difficult to achieve with success. By making a few small changes around your home, you can create the modern interior style of your dreams.