Skirting is one common board that can bring a lot of difference to your house. These boards are available in various shapes, styles, and sizes that you can choose according to your place. Moreover, installing a skirting board does require much effort. However, someone can even do it with some DIYs.
Often people use skirting boards to give dimension to their house. When homeowners go for renovation or extension of their house, the first thing that is considered is the skirting board. These boards make your place look tidy, organized, and pleasant.
Therefore, if you want to check out the styles of skirting boards, you can visit mdfskirtingworld.co.uk. Moreover, here is the list of different skirting boards you can pick from and the available material options. Meanwhile, it will also let you know why you should use a skirting board.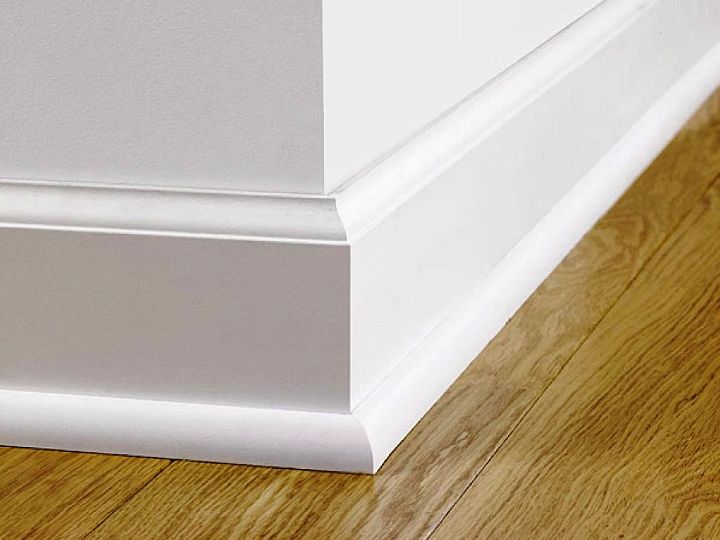 Different types of skirting boards available to pick from
A homeowner will access different types of skirting boards which they can select according to their house type. All of these boards will offer an aesthetic look to your room. Therefore, here is the list of some famous types of skirting boards available-
1. Chamfer
The chamfer is a simple skirting board with a single angle edge. It drops down to be straight, and the bottom of the board is a flat surface.
2. Bullnose
The bullnose or pencil round skirting board has a flat surface, and the top of the skirting board has a simple rounded edge. This skirting board is quite popular to make the area look expanded.
3. Ogee
Ogee skirting board comes with a decorative profile. It has a featured angled edge and comes with a sweeping curve. The bottom of this board is flat. It perfectly fits with any type of interior.
4. Torus
Torus is a semi-circular round skirting board at the top side. It also has an indent at the below curve. Another feature of this skirting board is that it comes with a flat surface.
5. Ovolo
Ovolo is another skirting board that has an elegantly curved arch at the top front of the board. Its arc tapers back on the wall.
Different types of materials are available on the skirting board
Skirting board is available in more than one type of material, so you can easily pick something that fits your budget and makes your place look beautiful. However, check out what material of skirting board is available.
1. MDF skirting board
MDF skirting is a robust and affordable skirting board. This material is warping and swelling resistant. You can find MDF skirting boards in different stores and online. These boards are either pre-primed or pre-finished.
However, a person can easily customize these skirting boards at their convenience. Thus, if you are looking for a natural, softwood, or hardwood skirting board, then MDF skirting is your ideal option. These boards suit every type of interior, and you can shape them according to your need.
2. Softwood skirting boards
These types of skirting boards are made from the leftover material of trees, such as pine, fir, and cedar. Besides, softwood skirting boards can be oiled, varnished, stained, and painted per your interior. These boards add charm to your place and complement your house.
You can get these boards both offline and online. Moreover, a homeowner can also get these boards in different sizes and styles, so you can easily pick one that suits your place.
3. Hardwood skirting board
The hardwood skirting board is made up of dense and slow-growing woods. It includes oak, ash, and beech. These skirting boards provide your place with a luxurious finish. Moreover, hardwood skirting boards are resistant to scratches and knocks.
Moreover, these skirting boards are more rigid and ticker to install than any other type of skirting board available in the market. Moreover, you can also customize hardwood skirting board boards as per your house interiors. But if you paint the boards, make sure you prime them well. This will make the colors pop out.
4. Tiled skirting boards
Tiled skirting boards are made with natural and traditional timber. The material is quite durable and stylish. By using this material, your house will look both modern and classic. In addition, if you are considering installing skirting boards in your home, you can go for tiled skirting board material. These skirting boards also cover your uneven walls and make your place look tidy and clean.
Why should homeowners use skirting boards?
Skirting boards come in place when the walls are wet plastered, and aren't smooth enough. The plastic finish is rough, and you need to add some junctions at the ceiling and floor to control the wet patches. And that is where a skirting board can help the homeowners.
It hides the junction at the bottom of plastered walls. The skirting board will also hide all damp patches and corners of your house. Skirting boards are becoming an essential part of houses and are highly used while constructing or renovating houses.
Moreover, it also protects your house walls from any kind of dents and scuffs. Therefore, clean the area properly before installing the skirting board. These boards are also used as a decorative material. Therefore, it improves the overall texture of your house and makes it look tidy and clean.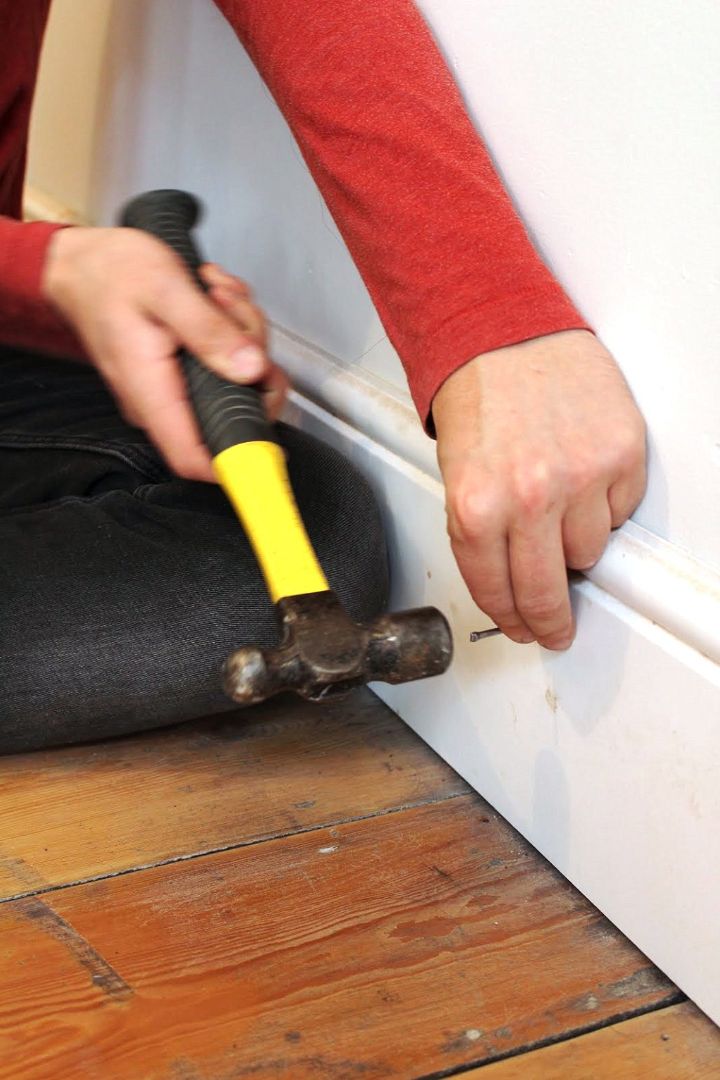 Why does the size of skirting boards matter a lot?
The size of skirting boards has a lot of impact on how it will look at your place. If you choose a bigger board than the actual size of your room, then it will look untidy, and if you choose a smaller board, it will be unorganized. That's why the size of the skirting board matters a lot.
Moreover, you can measure the size of your room before buying a skirting board. It will give you an idea about to size. Just take an asking tap and measure the height from the floor, and on the other side, stick the masking tape at the wall of those heights to measure the entire place.
If you are having difficulty measuring the skirting board, you can also get help from a professional. They will come to your place, measure the height of your floor, and will help you purchase the right board.