If you're like many homeowners, your basement is one of the most critical parts of your home. It's a place to store your belongings, it's a place to relax and watch TV, and it's even a place to sleep in during emergencies. But what you may not know is that your basement can also be an excellent base for pests. There are several reasons why your basement is an attractive place for pests. Let's discuss them and learn what you can do?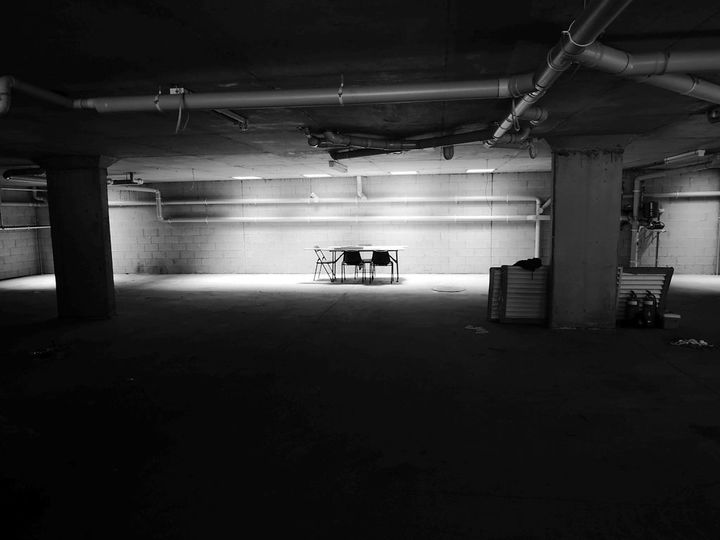 Why Are Basements an Easy Target for Pests?
There are several reasons why your basement is an easy target for pests. They include:
High Humidity Levels
Basements are typically humid places. They're located below ground, where the soil constantly releases moisture. This high humidity level creates an ideal environment for pests, including cockroaches, termites, and silverfish.
Poor Ventilation
This means that there isn't enough air circulation, leading to moisture and humidity build-up. Poor ventilation can deteriorate basement air quality hugely. Besides, it is difficult to spot signs of an infestation, such as droppings or shed skin. Talking to experts can guide you on how best to enhance air circulation.
Easy Access
Another reason why your basement is an easy target for pests is because it's usually easy for them to get inside. This is because basements are typically located at ground level, where there are many cracks and crevices that pests can exploit. Additionally, basements often have doors and windows that aren't adequately sealed, making it even easier for pests to get inside.
Darkness
Basements are typically dark places, which is another factor that makes them attractive to pests. Many pests, such as cockroaches prefer dark places to hide from predators and humans.
What You Can Do About It
Now that you know why your basement is an easy target for pests, what can you do about it? Here are some tips:
Eliminate Leaks
The first step is to deal with any moisture in your basement. This may involve fixing leaks in your pipes or walls, using a dehumidifier, or increasing ventilation. If you have underground seepages, you should focus on fixing them.
Underground seepages are a common source of moisture in basements, and they can be challenging to spot. If you suspect an underground seepage, you should hire a professional to inspect your home and make the necessary repairs.
Keep Your Basement Clean and Tidy
This means regularly sweeping and vacuuming and taking out the trash. You should also store food in airtight containers and keep your countertops and floors clean of crumbs.
If you have a lot of stuff in your basement, you may want to develop a cleaning procedure. This will help you stay organized and prevent clutter from accumulating. A cleaning procedure may involve setting aside time to declutter and clean your basement each week.
Use Pest Control Products
You can also use pest control products to deter pests from entering your basement. There are some different products available, including traps, baits, and sprays. You can purchase these products at your local hardware store or online.
It would help if you always went for quality over quantity when using pest control products. This is because lower-quality products may be less effective and can even harm your health.
When using any pest control product, it's essential to follow the manufacturer's instructions. This is because these products can be harmful if misused. For example, some pesticides may be dangerous to humans or pets if not used properly.
Hire a Pest Control Professional
An expert will be able to identify the type of pest you're dealing with and develop a treatment plan. They may also recommend changes to your home, such as increasing ventilation or fixing leaks.
The best way to find a pest control professional is to ask for recommendations from friends, family, or your local hardware store. You can also search online for reviews of pest control companies in your area. Once you've found a few potential candidates, you should schedule an inspection. This will allow you to meet with the professionals and feel for their services.
Do Thorough Checks
It's good to do a thorough inspection of your basement regularly. This will help you spot any signs of an infestation, such as droppings or shed skin. If you see any signs of pests, you should immediately prevent the problem from getting worse.
You can do a thorough inspection by yourself or hire a professional. If you choose to do it yourself, you should use a flashlight and look in your basement's dark corners and crevices. You should also pay close attention to any cracks or holes in the walls or floors.
If you hire a professional, they will likely use special equipment to spot pests, such as a thermal camera. They may also use a pesticide to kill any pests they find.
Install Lighting Systems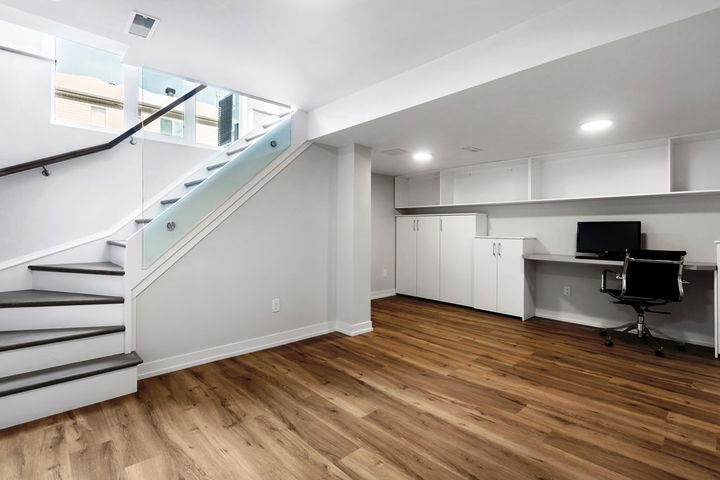 Another way to prevent pests from entering your basement is to deal with the darkness. These systems will make it more difficult for pests to hide and deter them from coming into your home.
Several different lighting systems are available, including motion-sensor lights and floodlights. You can purchase these products at your local hardware store or online.
When choosing a lighting system, you should consider the specific needs of your home. For example, if you have a lot of trees and shrubs in your yard, you may want to install motion-sensor lights. These lights will turn on when they detect movement, which will scare away any pests hiding in the bushes.
It would be best if you also considered the cost of the lighting system when making your decision. Motion-sensor lights and floodlights can be expensive to install and maintain. However, they may be worth the investment if you live in an area with a high risk of crime or pests.
Your basement is an excellent base for pests because it's usually dark, damp, and cluttered. To deter pests from taking up residence in your basement, you should deal with any leaks or moisture, keep your basement clean and tidy, and use pest control products. If you have a severe pest problem, you may need to hire a professional.