Do you really need a ton of power tools? If you own your own home, whether it's a single-family house or a condo, there are several power tools that could come in very handy for home repair jobs and renovations alike. Whether you buy these tools as you need them or go out and buy them all at once, these are the power tools you absolutely need.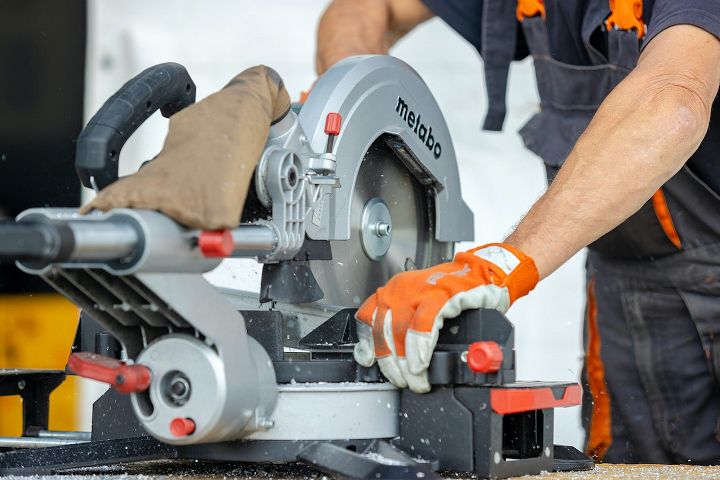 Circular Saw
The spinning blade of a circular saw will make short work of saw jobs that would take all day with just a hand saw. You can rip long pieces of lumber along its length, or cut against the grain. You can score your lumber or make cuts all the way through. A circular saw is a must for any jobs that require carpentry, from laying laminate flooring to building a deck or framing a wall.
Jig Saw
A jig saw is perfect for making accurate curved lines or carving out small details in a piece of wood. It's perfect for installing a pet door or building a birdhouse. Their reciprocating blades are good for cutting metal, wood, and plastic. They're ideal for cutting thin materials, and jig saws and blades are cheap to buy.
Cordless Drill
A cordless drill lets you drive screws or drill pilot holes anywhere in your house, even when you're not within three feet of an electrical outlet. You can use a cordless drill to hang shelves, put up a baby gate, hang a door, assemble furniture, or complete full-blown home renovations. This will become one of your most-used tools.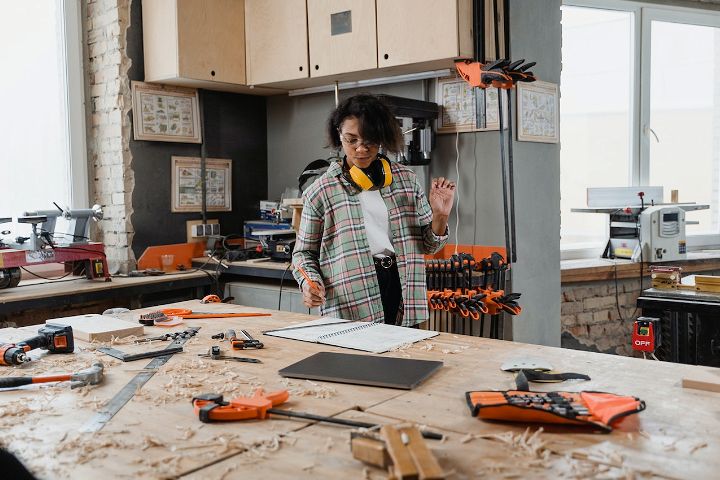 Impact Driver
An impact driver presses down on screws, so it's perfect for driving screws into masonry or any other jobs where you might find yourself pressing down on the drill while trying to drive a screw. You'll need to use torx-head or square-drive screws with these tools. They're also great for driving nuts.
Angle Grinder
An angle grinder is a tool that uses small spinning discs to grind and cut materials of all kinds. The disks are designed for cutting either metal or masonry. You can use an angle grinder to cut metal pipe, trim rebar, or remove rusty nail heads. With the right grinder attachment, you can sharpen tools, remove rust from surfaces, or smooth rough concrete.
Reciprocating Saw
A reciprocating saw is often called a Sawzall after the first ones ever marketed, by the Milwaukee Electric Tool Company. A reciprocating saw or recip saw can cut just about anything. You can use it to cut down fence posts at ground level or trim trees. A recip saw is also a good buy if you plan to do any demolition in your home for renovations. A reciprocating saw can cut through metal, wood, plastic, and other construction materials easily, making it the perfect choice for demolition work.
Orbital Sander
An orbital sander is a relatively small power tool that can be held in one hand. Sanding is just such a time-consuming and energy-intensive process if you do it by hand – and there are so many things in this life that need to be sanded, including any wood furniture or cabinets that will need to be painted. An orbital sander will speed up any sanding job. Make sure you get a random orbital sander, as these don't leave scratch patterns on the wood.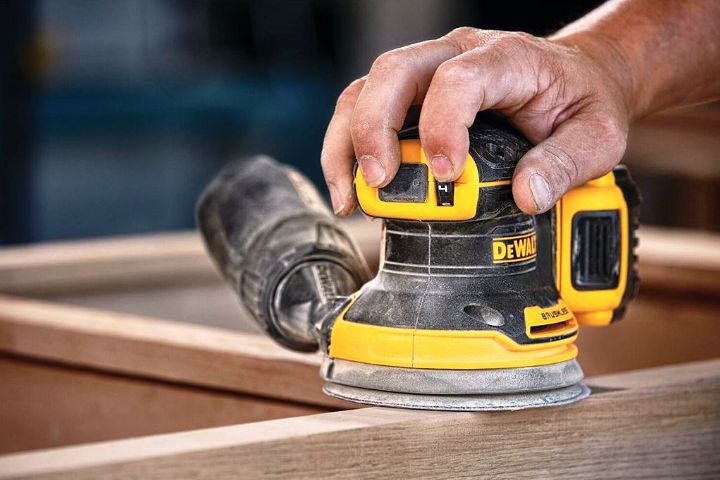 Air Compressor
You can use an air compressor for all kinds of jobs around the house. You can use them to fill up the tires on your car when they get low, and save yourself a trip to the gas station. You can use your home air compressor to inflate sports balls, bike tires, and even pool floaties and air mattresses.
Many do-it-yourselfers use air compressors to power nail guns and pneumatic staplers, which can make framing, trim, and roofing work go faster. An air compressor and nail gun are essential for hanging trim that looks nice and neat – pounding nails into trim by hand is not only tedious, but it can easily look messy, and it can give you repetitive strain injuries. An air compressor is also necessary for operating paint sprayers and blow guns.
You might not need to go out and buy every type of power tool on the market, but there are several power tools that most homeowners find useful. You need to make sure you have the right power tools at home, so you can handle any home repairs that come up or any DIY renovation jobs you might decide to tackle. Having the right tools on hand will make your work so much easier.