Bed is the most expensive component of home furniture and mostly face great financial problems due to high prices of the industrial beds. We have here some great DIY pallet furniture ideas to own a bed frame in much thrifty way which would be affordable to every bed lover. We have reclaimed a DIY pallet bed with headboard which is much endured and can compete the industrial DIY bed frames in each aspect.We have raised our bed frame in white theme which was looking best to match the home ambiance.
Construction of this charming pallet wood furniture is super easy and quick and a single person can control the whole crafting work without any trouble. Serene sleep is the dream of everyone so make your dream come true out of pallet wood reclaiming even if you have a really short budget. So get the pallets where you find them reachable and gettable and build your own furniture centerpieces at home.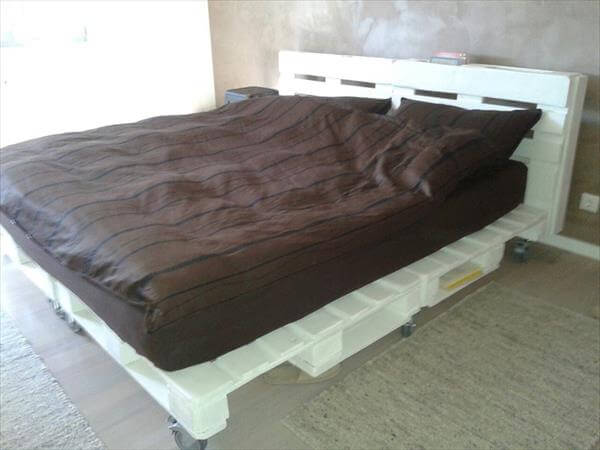 First we planned for bedroom space and them used the handpicked pallets to attain a rustic but sturdy bed because the pallet wood is basically the hardwood. White paint theme also gives a  distressed and shabby chic touch so it would be great addition to any of vintage styled interior.
We have used the nuts and bolts to get the bed frame and headboard together at one place. Same we have done with the pallet boards that form a complete bed frame. We have added some really well looking metal castes to our bed frame so that a single person could make it move and drag to any place in home.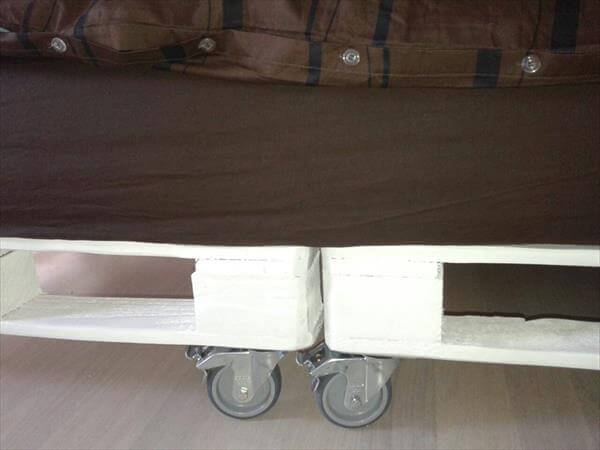 Such a metallic caster can beautify any wooden object like table and bed through their shiny metal nature and touch. You can easily buy them from the near one hardware store on a budget.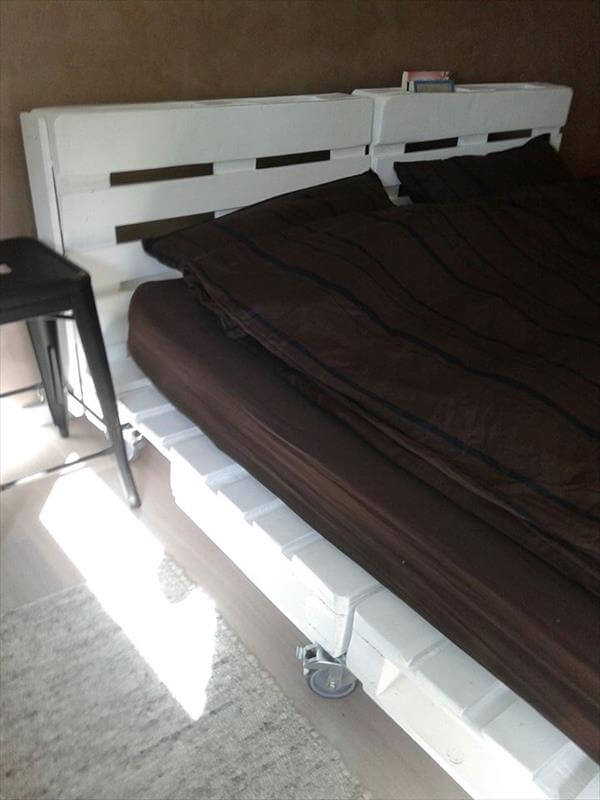 We have just vertically aligned the two pallet skids and repurposed out DIY pallet headboard out of them. We have customize the top of our headboard frame to make it ready too for storage.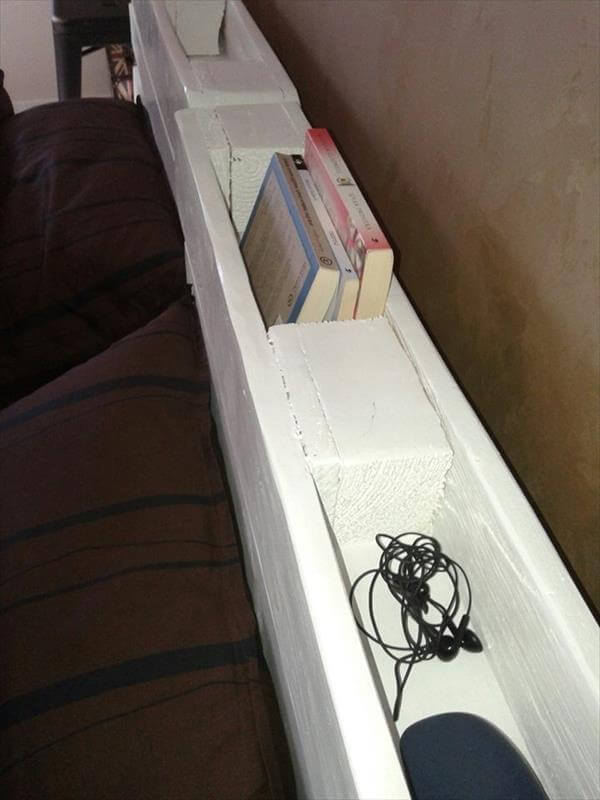 You can store you mobile phones, night supporting material, books and other relevant concerns on the headboard. A headboard also gives a complete and artistic view to a bed, so without  a headboard frame the value of an bed can not be signified.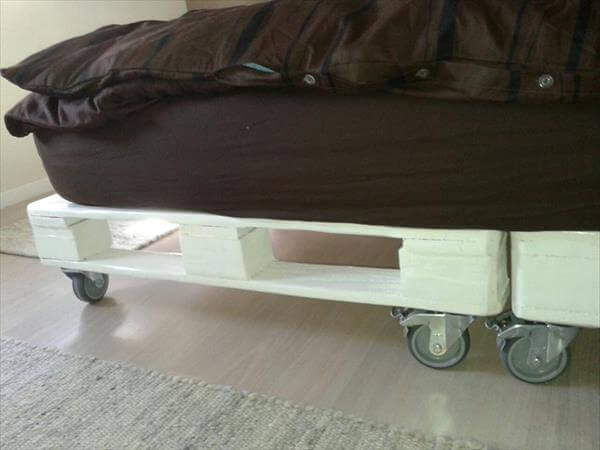 Just add a mattress to your bed and you are done to have a most low-budget bed of your life with endured and durable structure which can handle a lot of weight. So make this DIY pallet craft cloned to get a dreamy sleep without any overload on your wallet.