We just promote the creative pallet furniture ideas to encourage the people to build their own furniture at home! This time we have selected this DIY king size pallet bed and headboard to share with you, done by putting together the compact skids of pallets! Here almost 8 compact skids have been packed tight to build a T-shape platform pallet bed frame that also comes with the attached nightstand surfaces! Whole construction of this bed is all about layering and stacking the pallets together, so can be done by a single person only!
Just to for a dignified and complete look of this king wooden bed, the remaining pallets have been used to craft a king headboard that has been painted in different colors for a bewitching fun appearance! So here is how you can bypass the luxury by going handmade with pallets, highly stable and featured wooden bed done with spending even a few pennies!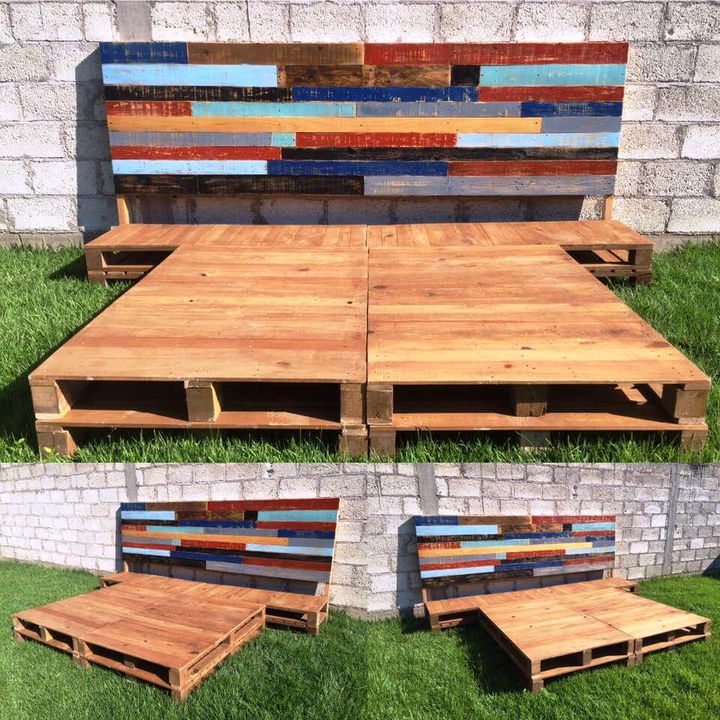 Compact wooden pallet skids are a ways to bypass the luxury wooden beds, you will find it so true after staring a little at this graceful layout of platform bed!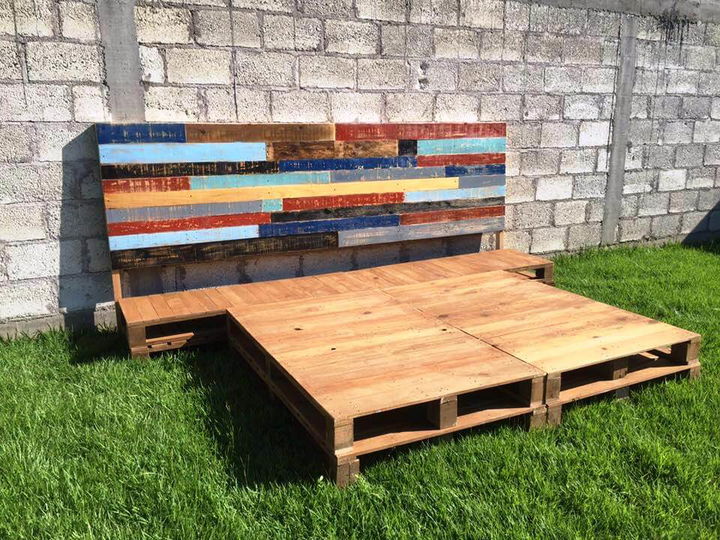 A set of 4 compact pallets have been joined and raised to 2 layers for building body of the bed while 3 comparatively slim compact sizes of pallets build the head-side portions that also give the necessary nightstands!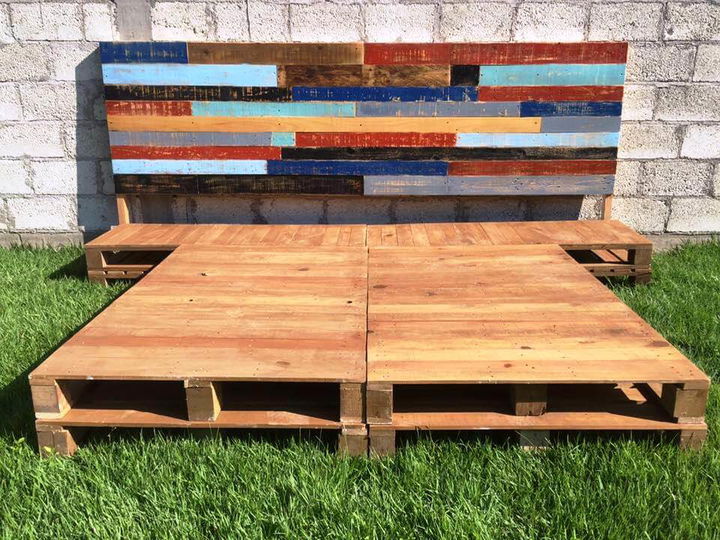 Pockets in pallets will also help you to store your bedroom concerns neatly if you like to do so, otherwise they can be filled with LED lights for bewitching light demonstrations at night!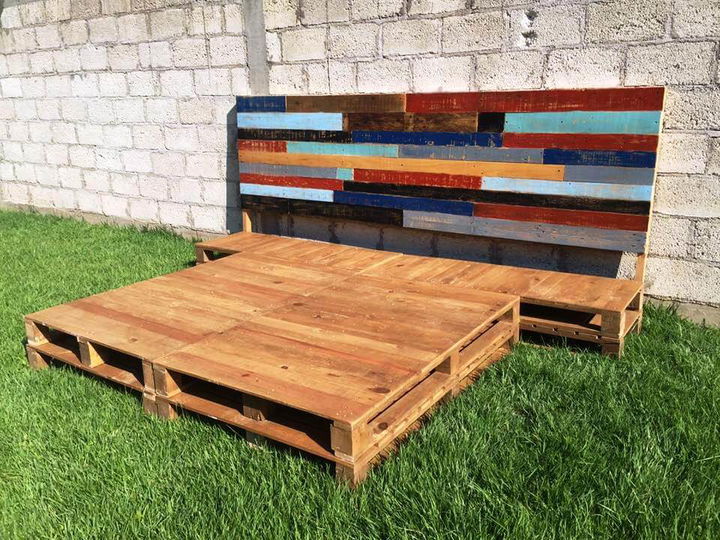 Here a fun colored pallet headboard has also been built using leftover pallets, will build the stylish head of this wooden platform bed!
Made by: EcoDesign by Sé Verde