It is like a tradition to have a bench seat in the entryway to make it look and accomplished place in decor and functionality field. And the bench seats with the storage base are really famous in this regard as you can kill the two birds with one stone. The top of the bench is to have comfy seat while wearing your mittens, scarves, shoes when getting out of the house. While the storage base offers a lot of space to hide your storage baskets there.
And such a master piece entryway bench is right here with us made from the pallets so that you can owe it at cost free rates to enhance the tidy look of your foyer. So please have a look at this DIY pallet bench seat with storage, boasting a sleek design with two layers of shelves. Pallet slat pieces have been used to shape up the whole feasible structure of the bench with a nice rustic finish with brown stain to take out the natural woody texture more and more.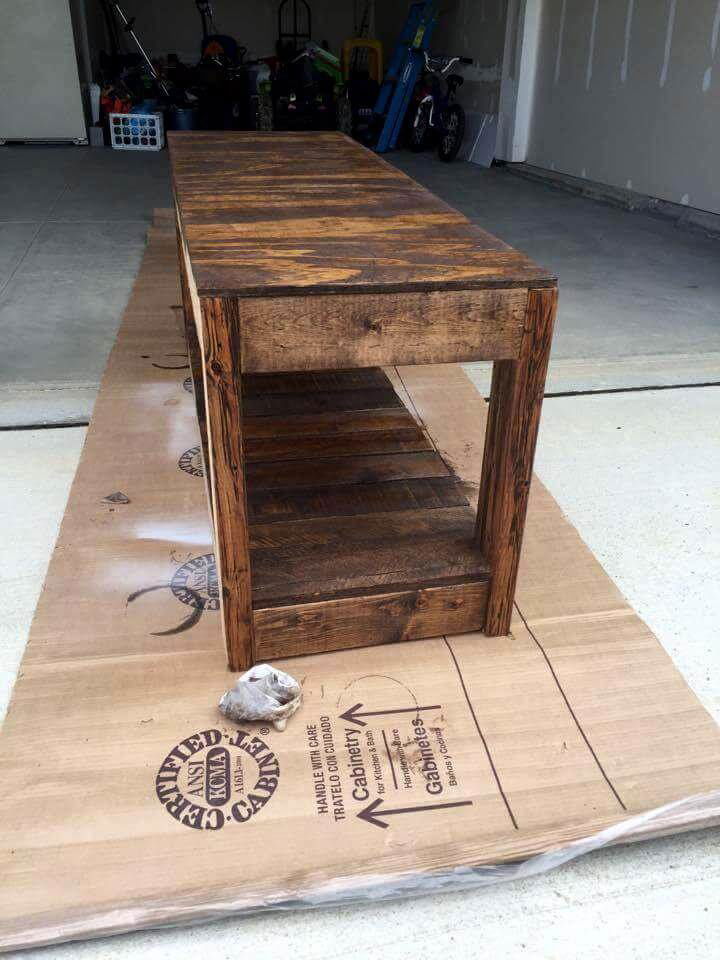 The bench seats for the foyer or hall area can be really functional and now one like the above can be build with the pallets at cost rates of your own with two layers of shelves for a multiple uses.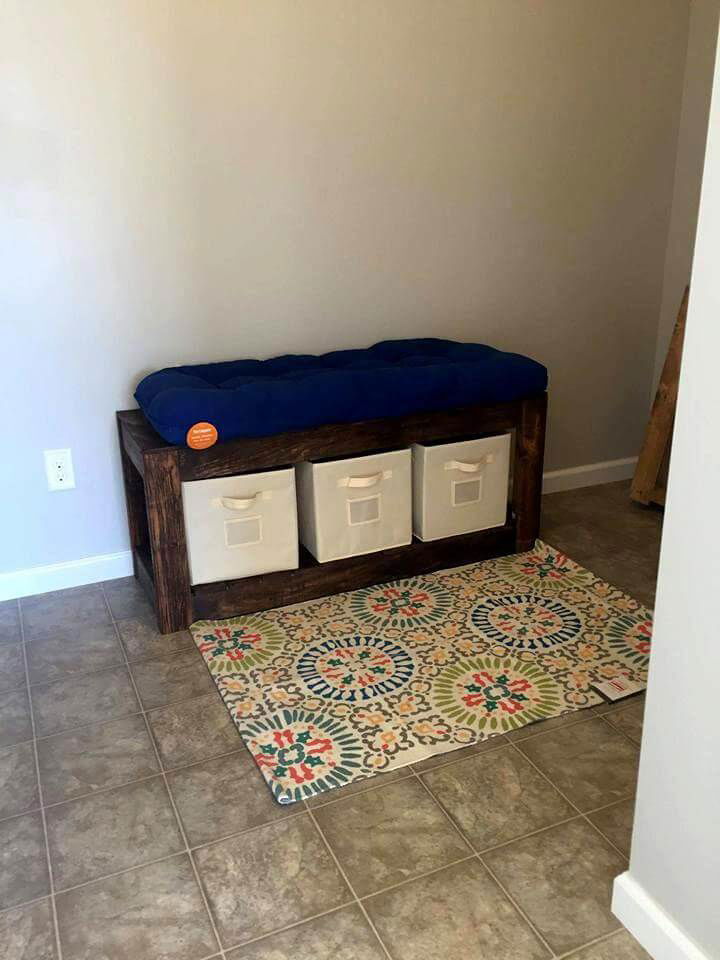 The top of the bench seat with the mattress would be used to have a comfy seat over it and the base shelf would make a perfect hiding spot for the storage baskets and the boxes.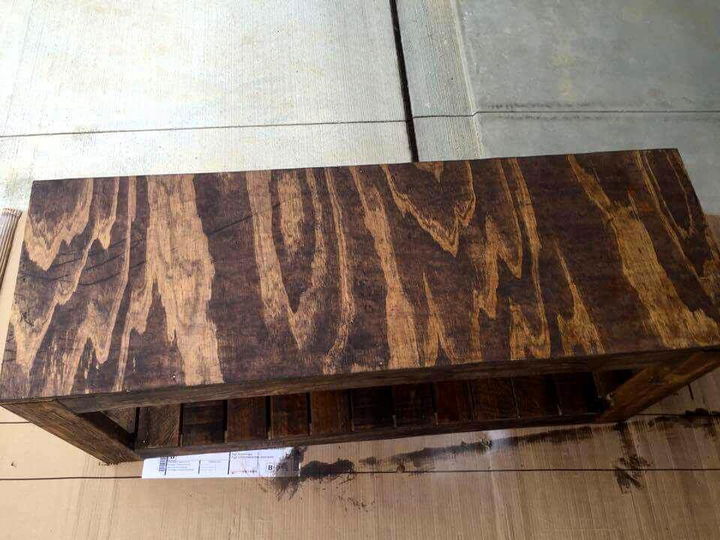 The distressed and the rugged surface of the pallet wood has been made to look more natural, accent and rustic wit the choco brown stain hues used to give it a nice finishing off.
Made by: Abby Butler