If you have some pallet woods available at your home, then you can make whatever you need or like according to your demand. You should have the skills to make frame of the pallet storage bench with multi shelves to place different things there.
Use pallet wood and erect them as legs of the rack on both sides of the pallet storage bench. On the upper side of the pallet bench, you can use two or three wooden pallets with and make plain surface to place things, books, or decoration pieces over it.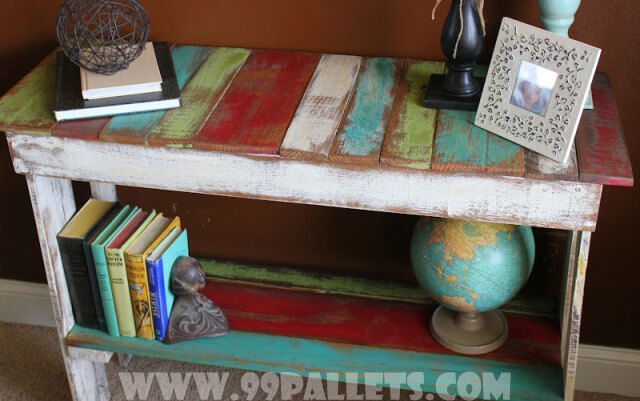 You can make this pallet storage bench up to three feet high so that you can add more racks under it for placing other things on them. For making of other racks, you can cut the pallet woods in the same manner and join them by nails or screws in the proper shape. In the bottom rack, you can also place shoes or their polishes over them.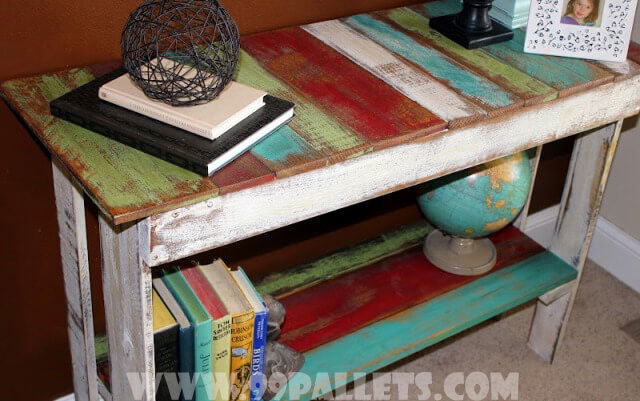 You can use the jigsaw to cut the pallet woods in the particular shape and make them fit and suitable according to the requirement. You can paint different paints in various bright colors, which make the pallet storage bench rack attractive and beautiful to enhance the beauty of the home. You can place this storage bench rack at anywhere in the house especially in the reading room to place the attractive and beautiful decoration pieces over it.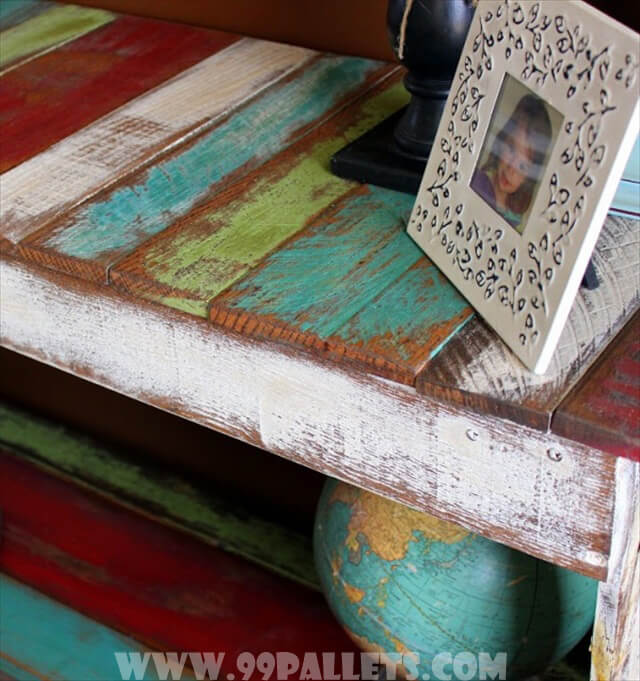 You can also place other things like books and magazines in the lower racks in the standing position, which is the best use of this Storage palatable rack. With the use of this palatable rack, huge number of books and other items including schools books and even school bags of children, photo frames, maps or the statute can be placed in such way that there will be no hustle bustle in the home and add beauty in the home.