Garden is the best place to get relief in any season especially in summer afternoons. It also demands a very according type of sitting furniture to be seated in serene and comfortable way. Here we have provided the step by step instructions of a DIY pallet bench plans which can easily be prepared at home with pallet wood. You can follow these steps which are much visible and well defined to make yourself understand about what you have to do.
Use some bigger pallet skids to attain any big scaled dimensions of this pallet furniture for your garden place. This would be perfect addition to your green outdoor to enjoy any season with more charm than ever before. You just need to have some hardware items for assemblage and some shipping pallet skids to get this sophisticated type of DIY pallet bench which is much friendly to your wallet.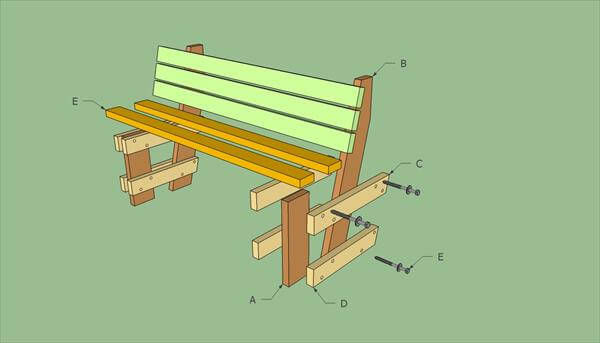 First of all what we have done is the division of the whole construction in to separate portions like leg sections, backrest and berth. After dividing them we built the each separately according to shown dimensions.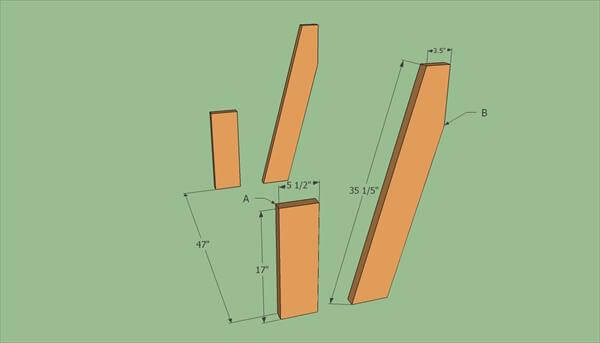 Tear the pallets apart and start the construction by planning legs first with some handpicked planks out of individual pallet pieces. Pry or spy bar will be the perfect tools for dismantling of shipping pallets.
Two thicker but shorter lengths will form the legs and two bigger lengths will be used for back legs and backrest portion. We have given above the details to avoid any complications.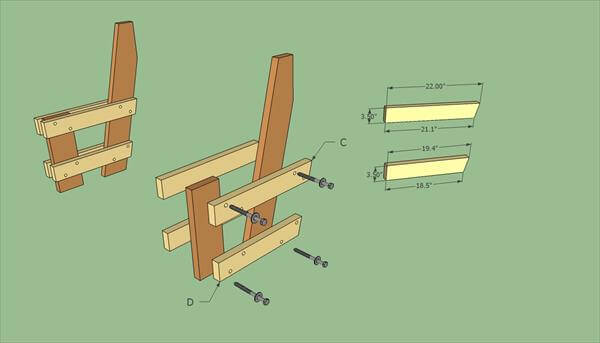 After getting the according lengths for legs make them secured with 4 additional pallets planks by adding screws having the required distance between the legs. Pass through the screws and make them tight from other side with nuts.
Back leg pallet planks have been given a angled cut at the bottom which provides the perfect maintenance to enjoy a comfortable backrest.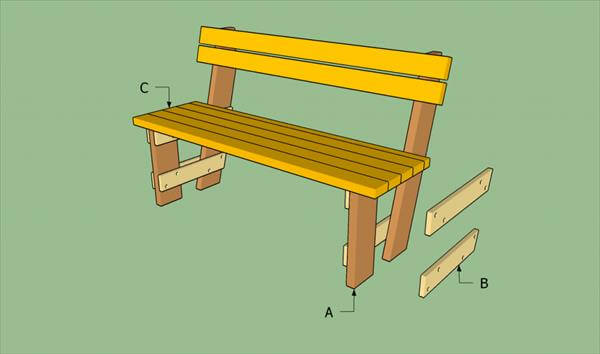 After getting the basic skeleton secured get some equally thick and long lengths of pallet wood and start filling up the berth and backrest with them. First have a plan by placing them in their position and don't add the nails until you do not get satisfied.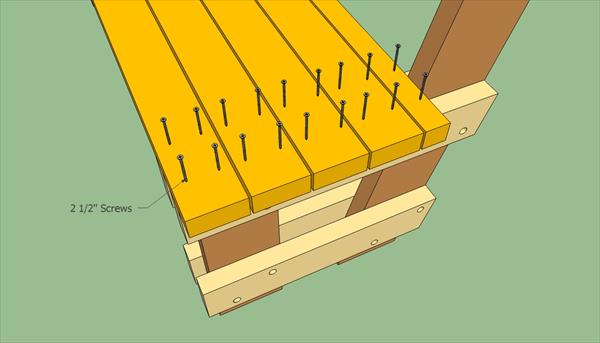 After getting the required position of berth and backrest planks, add the nails and give some strokes of hand hammer to make them tight and perfectly held on their targeted position.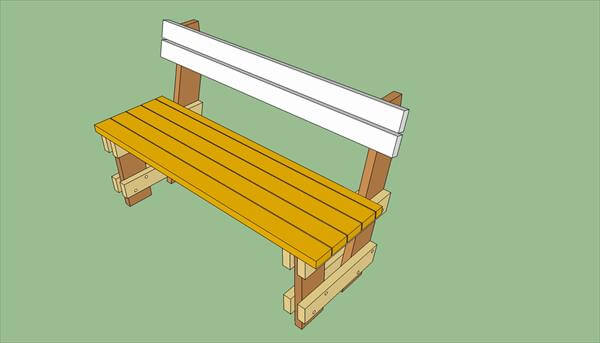 Now fill the backrest in same way to have a pleasurable sitting on it. Make use of glue and layered it in between the planks for inner gripping and strength of the whole model.
This is just the simplest plan we have ever provided to get a very modern and beauteous DIY pallet bench for outdoor sitting.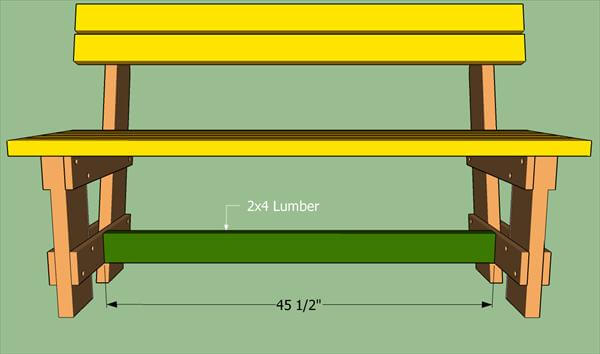 To finish this DIY pallet craft project for a bench, we have attached a beam support between the legs to strengthen them to handle a lot of weight. This underneath support will make it lasting in sturdiness to be a long time companion of you.
Before starting off this pallet bench tutorial recondition the wood with sanding and gritting to remove the undesired splinters and gunk from the wood. Gritting of wood is also very useful to make the surface plane and smooth to touch.
At the end there are some optional steps which can be made to make it personalized according desires or ambiance of the targeted place. These steps are painting and staining of it which can display it in any of tons of shades.