Benches play a vital role in home or at outdoor we see them in different shapes and designs in picnic parks, at bus stations and also in home lawns and garden. These are made with both trends with armrests or without armrests. We have here a clever approach to get a chicDIY pallet bench with storage on a really very cool and friendly budget. This DIY pallet furniture model has purely been salvaged from pallets and is totally unique in design and functionality.
We have featured it with some storage drawers which can secure books, newspapers, and magazines while you are seating on it. We have used some different and short legs to it to have a bench design raised on modern sculpts. We have prepared a bench frame first then we added the wooden studs and then we went for attachment of legs which are a graceful addition in this whole pallet furniture plan.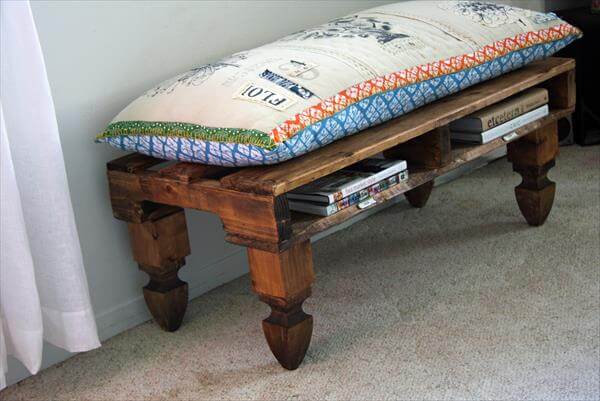 A one big pallet skid will be enough for this DIY dainty wooden bench, to make this with your own hands is just a piece of cake and have zero difficulty level. This will be great addition to your home front porch and also in the garden.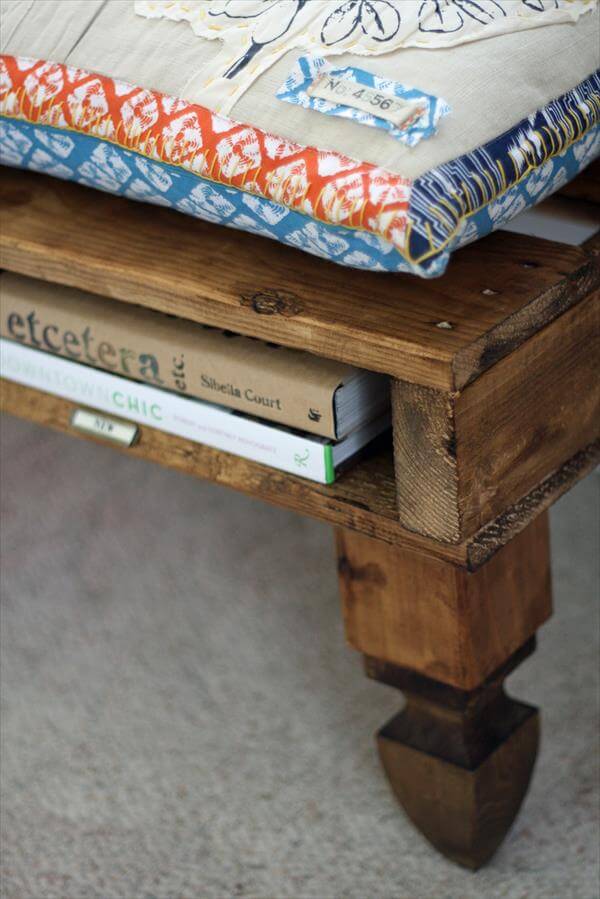 Short legs to it will held much precious to all looking eyes and are much sturdy in nature. Legs can be customized with casters or in any other size you want. Pallet have creatively been used in this DIY pallet bench makeover and offers a wide space for storage of books and newspapers.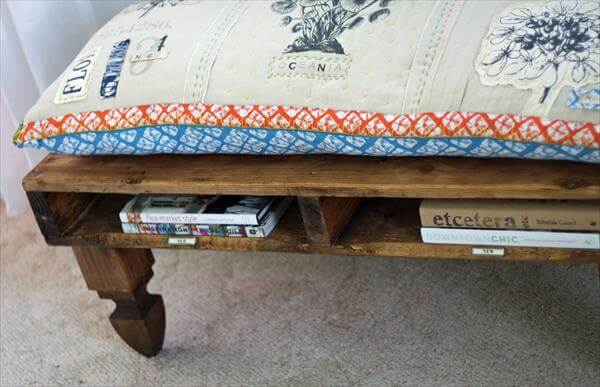 This heavy duty and endured bench design can go for multiple purposes, you can use it as a nice daybed by just placing on it a cushion. We have also placed a cushion on this wooden dainty furniture by attaching some of pillows to expand the comfort value.