A living room is always our first relaxing station when we are back to home sweet home. At weekends we just want to linger on the living sofa and watch t.v all the day. Living room is the social hub as we entertain all the guests here so having so much practical applications this part of the house should be nicely and widely furnished. And we the DIY department has brought you a really splendid " DIY Pallet Sofa Ideas " for the accomplished furnishing of your living area.
So check out this DIY pallet couch with coffee table to get robust, sturdy, and stylish yet cost friendly furniture set made wholly from the free found pallets around you. The couch is really an amazing piece reflecting the acute creativity and imagination of the creator as it comes with a very chic style and an extended portion at the right side to be used as the side table. You can keep up your books and display your lamp and some other such show pieces on it.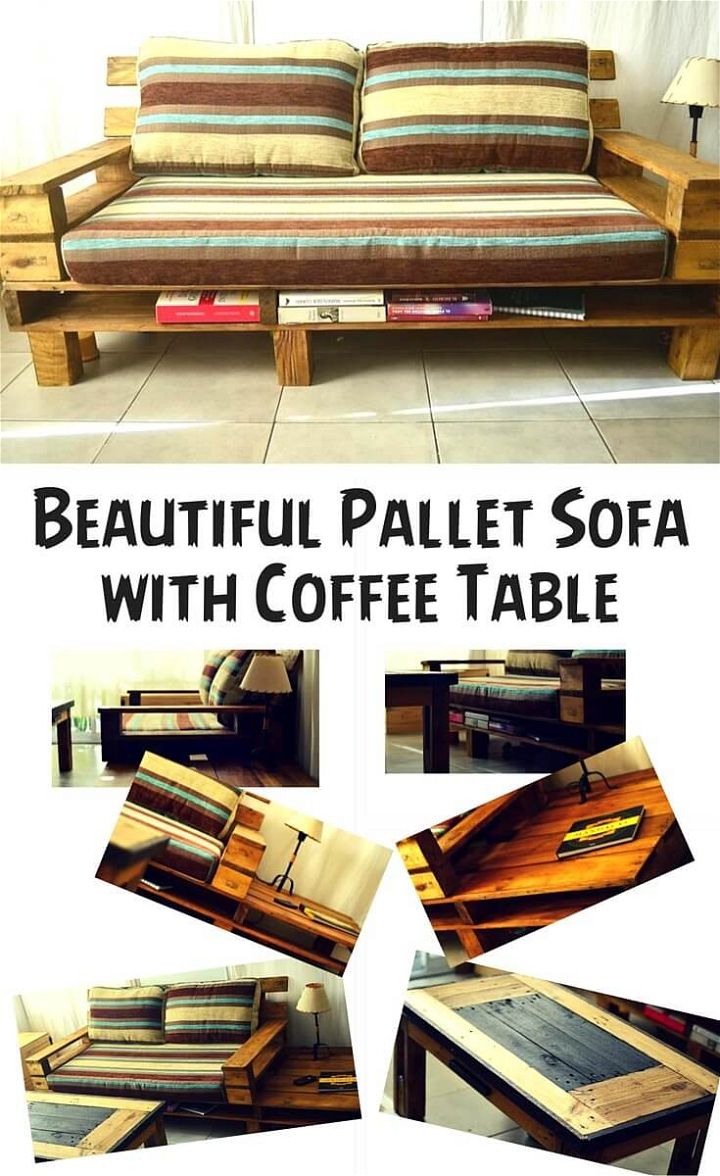 The pallet coffee table on the other hand is a simple creation with a plain table top and four legs to support. Stained in rustic shades of the stain they would make a shabby chic impression on your living decor.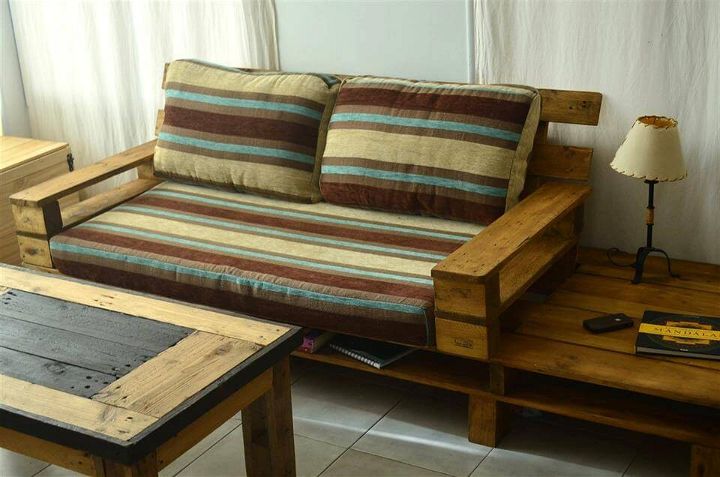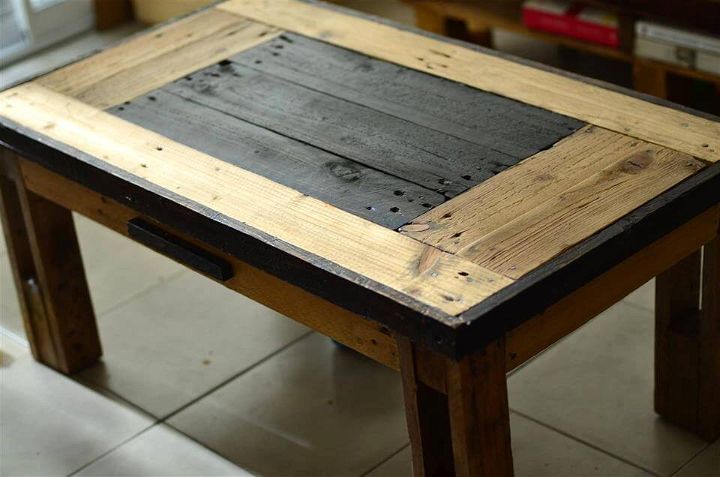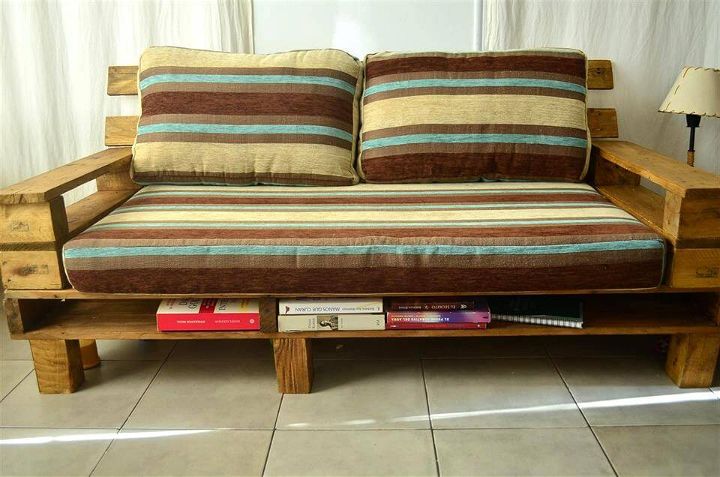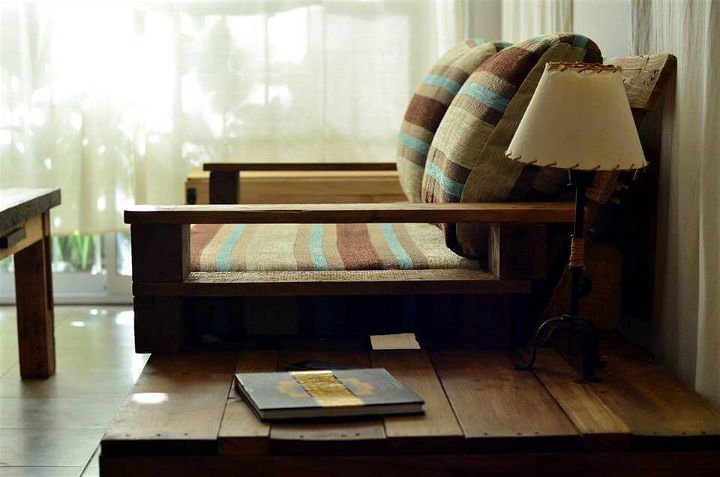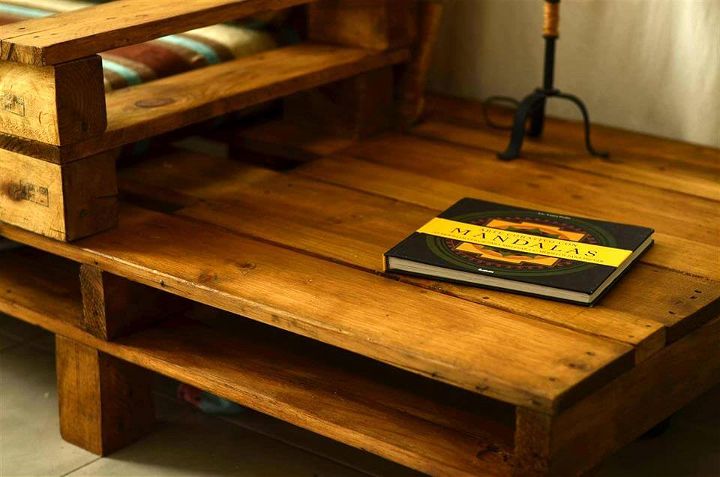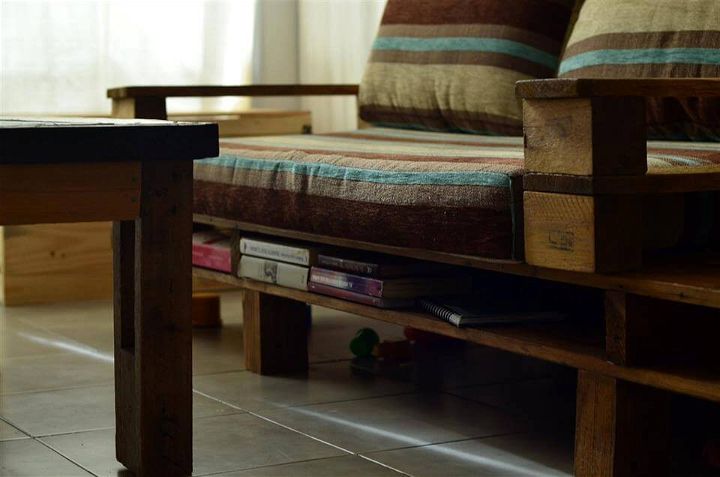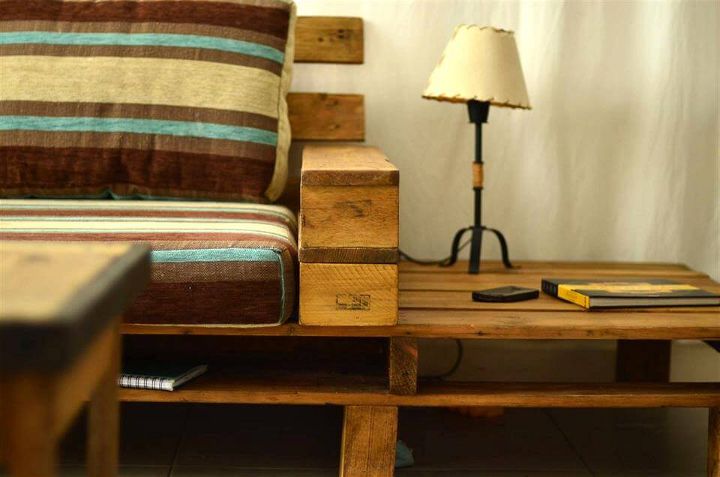 Made by: Diseño & Palets