A mirror is an accent piece of home walls especially that of bathroom wall area just above the bathroom vanity. This time we will speak all about that how you can go for rustic replication of your bathroom wall mirror using the pallets. Pallets are used shipping skids that come to us after retirement from ships and bear lots of weight like that of shipping contains. However, these skids may be rustic, having signs of wear and tear that can give an appreciated mid century inspired or aged wooden touch to your home decors and wall accents.
Check out this DIY pallet bathroom mirror, perfectly framed in rustic wooden boundary and just look amazing visually hypnotizing. This DIY pallet project is really simple to do as all it takes a piece of mirror and some pallet wood which is just totally free of cost. Different natured odds and ends of pallets have been put together for this nice trimming of mirror that comes with amazing multiple wood toned texture that can entice every one by its charm.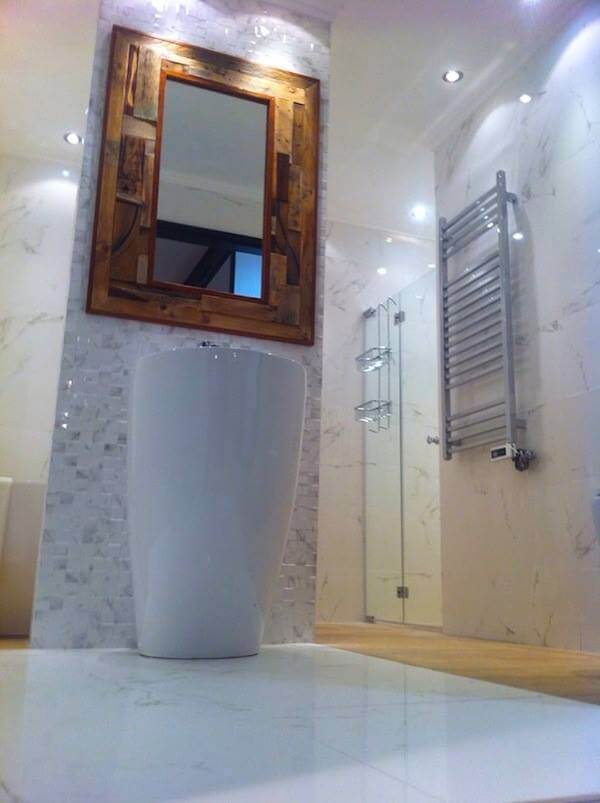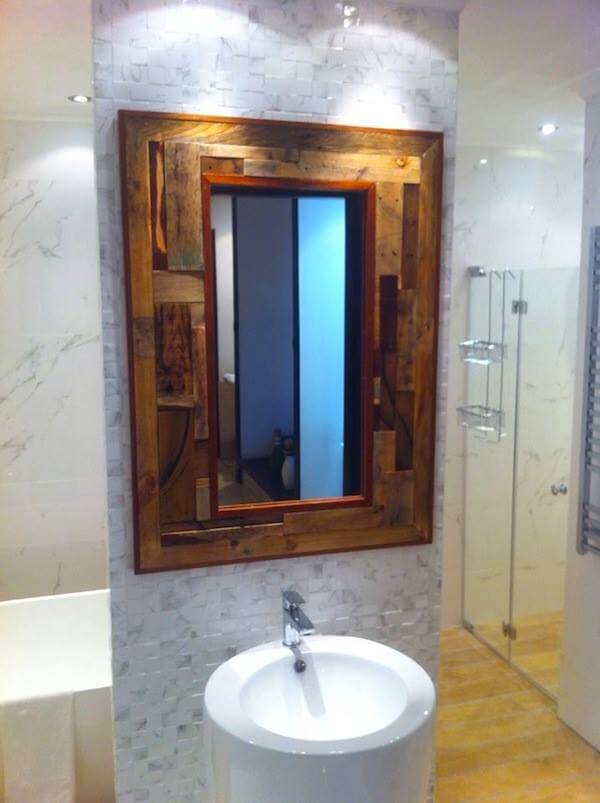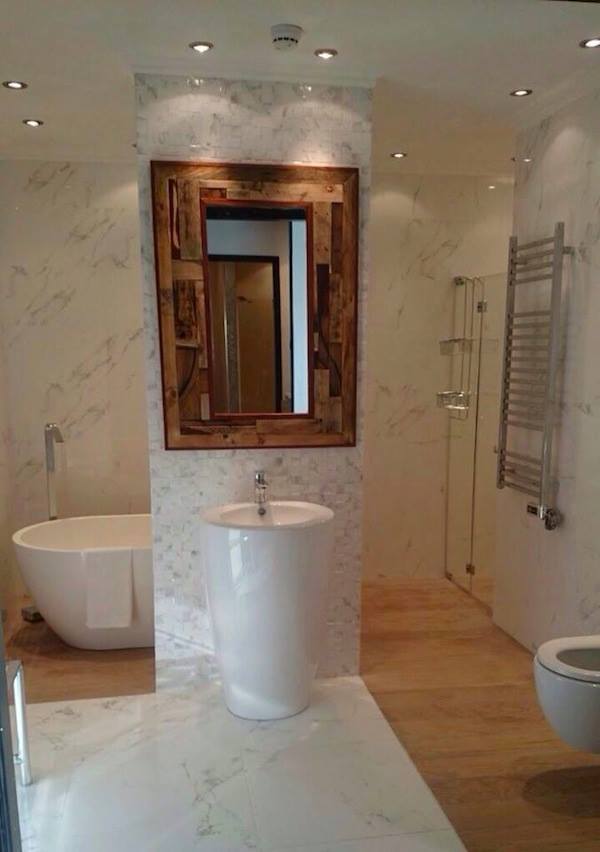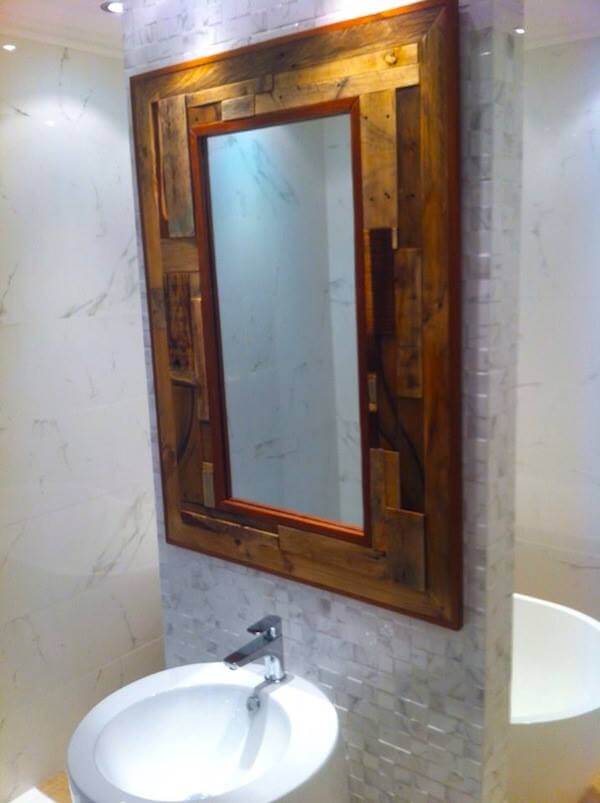 Wooden touch always held precious to walls and this mirror idea will really glorify your living room or bathroom wall accent.
This is really a stunning and most intelligent piece of work to go for some prehistoric home decors on a budget and is also a very useful to get the pallets again in serviceable condition!!